15+ Photos of the "Abbott Elementary" Cast Outside of School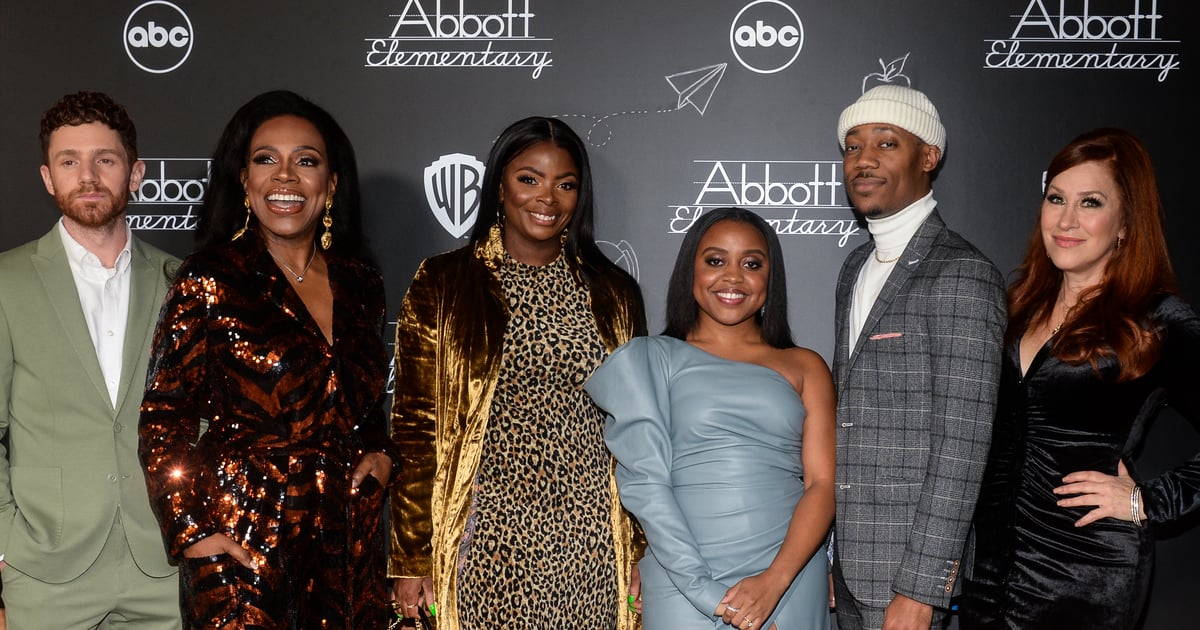 If you're not watching "Abbott Elementary" yet, the ABC sitcom deserves a spot at the tippy top of your watchlist. Created by comedian Quinta Brunson, who stars as incessantly optimistic second-grade teacher Janine Teagues, the record-smashing mockumentary series follows the lives of educators working at a fictional Philadelphia public school. Its laugh-out-loud-funny moments are played out by an all-star ensemble cast that includes Tyler James Williams (Gregory Eddie, and also Chris from "Everybody Hates Chris"), Janelle James (Ava Coleman), Lisa Ann Walter (Melissa Schemmenti, and also Chessy from "The Parent Trap"), Sheryl Lee Ralph (Barbara Howard), Chris Perfetti (Jacob Hill), and William Stanford Davis (Mr. Johnson).
Although some of the characters may occasionally butt heads (see: Gregory's unwillingness to accept Jacob's repeated attempts at friendship), they're still a big, happy family, and the actors have a similarly tight bond off set. Brunson worked with both Williams and Lee Ralph in the past on HBO's "A Black Lady Sketch Show," which explains their seamless onscreen chemistry. Williams previously opened up to POPSUGAR about reuniting with Brunson for the project, telling us, "I love working with friends. Very rarely does that work out, where you work with your friends and it's actually good. So when she brought the idea up to me, I was already pretty much in."
But even actors who were unacquainted before quickly got close. James, who portrays Abbott's chaotic principal, told EW how she could feel the group's chemistry right off the bat. "I don't think I had met any of them, but on the first table read, I was like, 'Oh, I could totally see the show right away. This is amazing.' This is such a good mix of people," she said. "We just really clicked right away as a cast . . . In an ensemble cast, as in any work environment, you hope you get along with your coworkers, and we really all do. It's so fun."
To celebrate what Walter has aptly dubbed "one the best casts in half hour TV," we've rounded up the best Instagram photos of the "Abbott Elementary" stars hanging out together in real life. Grab a slice of extra crunchy and wet Baltimore-style pizza — Gregory's favorite! — and check out the snaps ahead.