21 Photos of Chris Hemsworth and Natalie Portman's Offscreen Friendship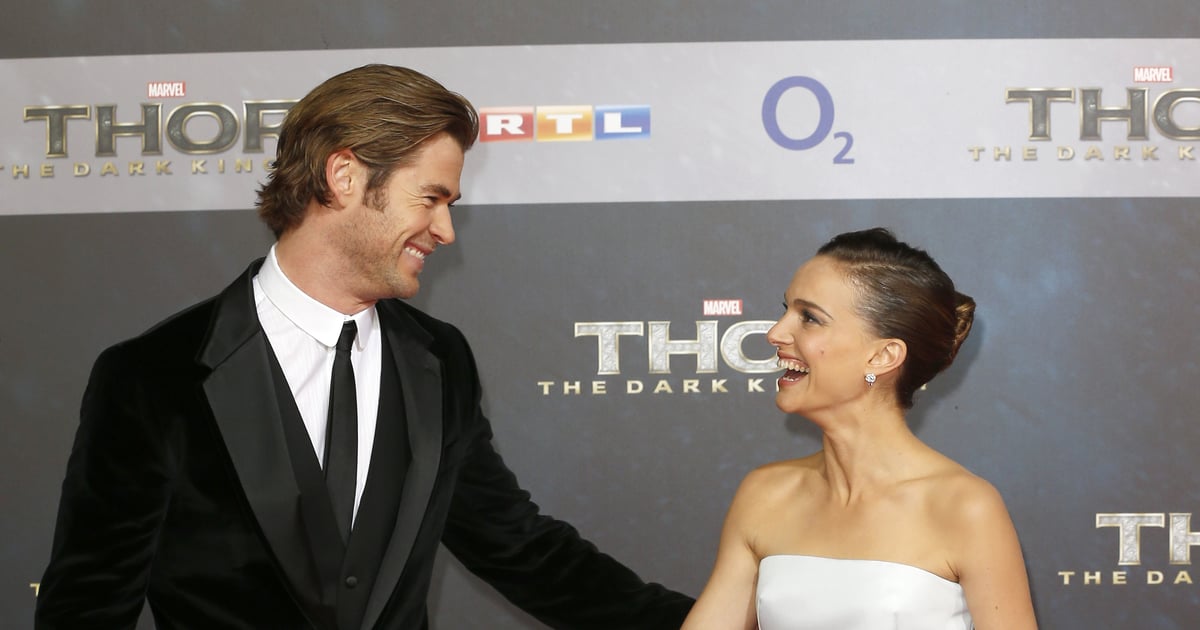 Chris Hemsworth and Natalie Portman both star in "Thor: Love and Thunder," with Portman taking on the role of the female Thor in the film. The pair play lovers on screen, but they have an enduring offscreen friendship that extends back to the first "Thor" film release in 2011. In the original film, Portman played Dr. Jane Foster, an astrophysicist who later becomes Thor's love interest. In "Thor: Love and Thunder," Portman's character is transformed into a female version of Thor.
Hemsworth and Portman share a kiss in the film, and in a July 6 interview with "Capital Breakfast With Roman Kemp," Portman expressed her appreciation for Hemsworth's thoughtful approach to the scene. "The day we had a kiss scene, he didn't eat meat that morning because I'm vegan," she said. "And he eats meat like every half hour."
In a July 5 interview with IGN, Hemsworth opened up about how his friendship with Portman influenced the film. "I think so much of the change of who Thor was has a lot to do with the people he's interacting with. And so to interact again with Jane Foster after they were both in very different places made it so much fun," he said. "I started this journey with Natalie Portman 10 years ago, so to sort of reunite this many years later was just really exciting."
Portman also said her friendships with Hemsworth and costar Tessa Thompson were an added plus to returning to the franchise. "It was so incredible getting to work again with so many of the actors that I had previously worked with," Portman said. "I really appreciated getting another opportunity with Chris and with Tessa, who is also a great friend. It was just really fun to get to play again and also to come on set feeling comfortable already."
The "Thor" set and press tours aren't the only places that Hemsworth and Portman have crossed paths. In a June 28 interview with People, Portman mentioned that her kids went to the same school as Hemsworth's children for a period of time during the filming of "Thor." "One day, we ended up at school pickup at the same time and I just felt so bad for him," Portman said. "Because I'm small and can kind of camouflage with the moms. And then he comes in, he's like a Greek god walking through. He's really famous everywhere but especially in Australia, he's so, so well-known. So to see him kind of by the tree, hiding, it felt like some weird sitcom of the superheroes at school pickup."
Check out photos of the pair ahead.