55+ Harry Styles Instagram Captions to Celebrate "Harry's House"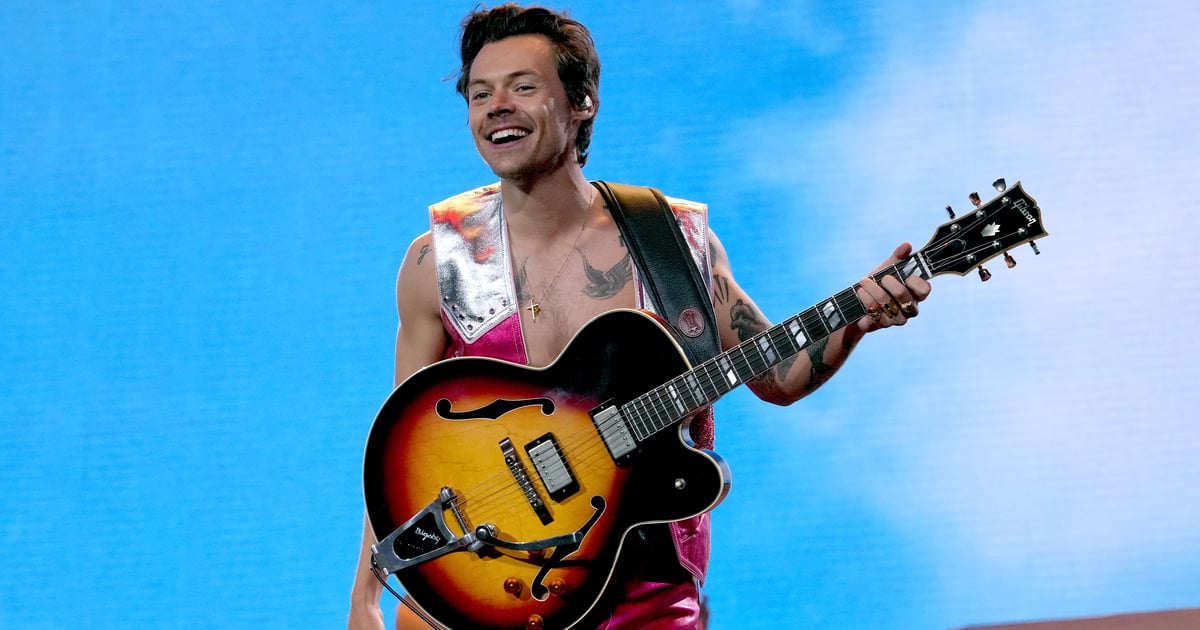 This is not a drill! After three long years, Harry Styles's third album, "Harry's House," is here. "As It Was" — which may or may not be about his relationship with Olivia Wilde — was the first single released off the new record, and fans have been dying to get their eyes and ears on "Harry's House" in its entirety ever since.
Styles's 2019 album, "Fine Line," is home to some of the artist's biggest pop hits, including "Watermelon Sugar" and "Golden." But now, Styles is entering a new era filled with sequins, leather suits, boas, and trendy nail art. Oh, and some brand-new bops like "Late Night Talking" and "Cinema."
Styles's music is the perfect backdrop for falling in and out of love, and his lyrics make the best Instagram captions. When it comes to photos of you and your bae, the captions basically write themselves: "You're so golden," "You've got me on a 'watermelon sugar high,'" and "I wanna stay up all night and do it all with you." Need a sexy one-liner for your selfie? How about, "She's such a good girl"? Whatever tone or mood you're going for, there's a Styles-inspired Instagram caption that will perfectly accompany your photo. Here are some ideas to get you started.