A Quick Guide to the Many Families of "House of the Dragon"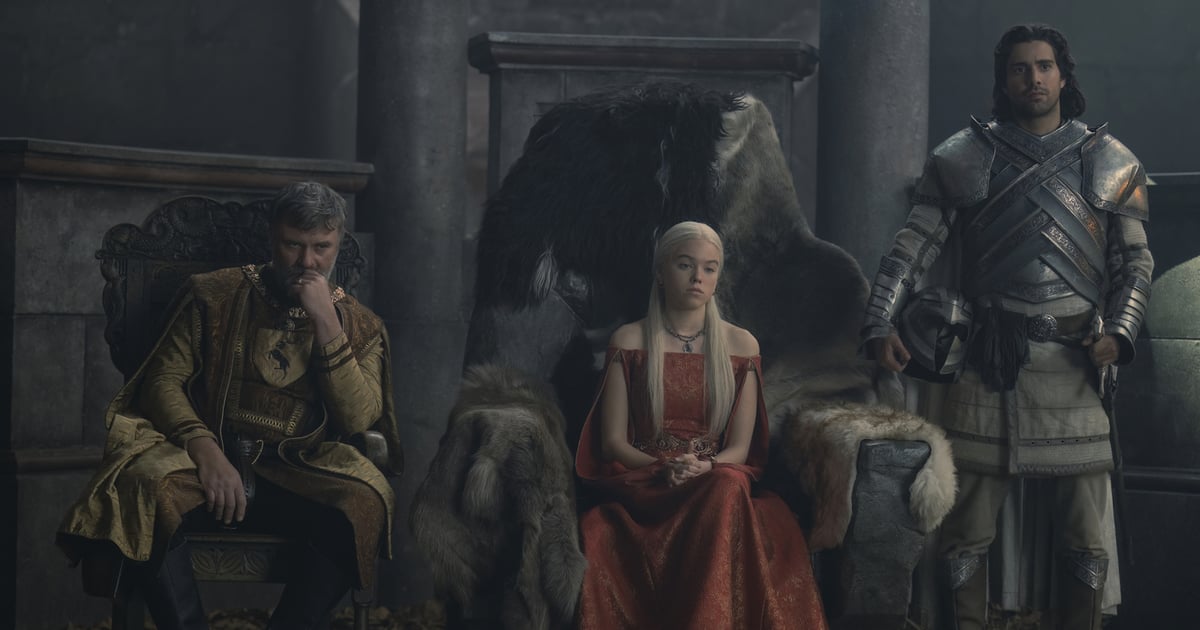 As POPSUGAR editors, we independently select and write about stuff we love and think you'll like too. If you buy a product we have recommended, we may receive affiliate commission, which in turn supports our work.
HBO's newest "Game of Thrones" series, "House of the Dragon," tells the history of the powerful House Targaryen centuries before the events of "Game of Thrones." While the main focus of this series is on the Targaryens and the fighting among different family members (all with their eyes on the throne), you might be wondering if any of the other recognizable families from "Game of Thrones" might show up in the new series. Plus, there are other Houses that play major roles in the show that viewers might not be familiar with just yet, like the Velaryons, who didn't appear in a major way in "Game of Thrones" at all.
While HBO kept many details about "House of the Dragon" under wraps before the premiere, "Fire and Blood," the book by George R.R. Martin that the new series is based on, gave some major clues about who would ultimately appear in the show. So far in "House of the Dragon," we've met historical members of House Stark, House Lannister, and House Baratheon, and all of those iconic "Game of Thrones" families will have roles to play in the coming episodes.
Keep reading for a look at which houses and characters are likely to appear in the series and which ones already have.
Sign up for HBO Max now to watch "House of the Dragon."