A Star in Her Own Right: How Jalaiah Harmon Is Taking Her TikTok Success to the Next Level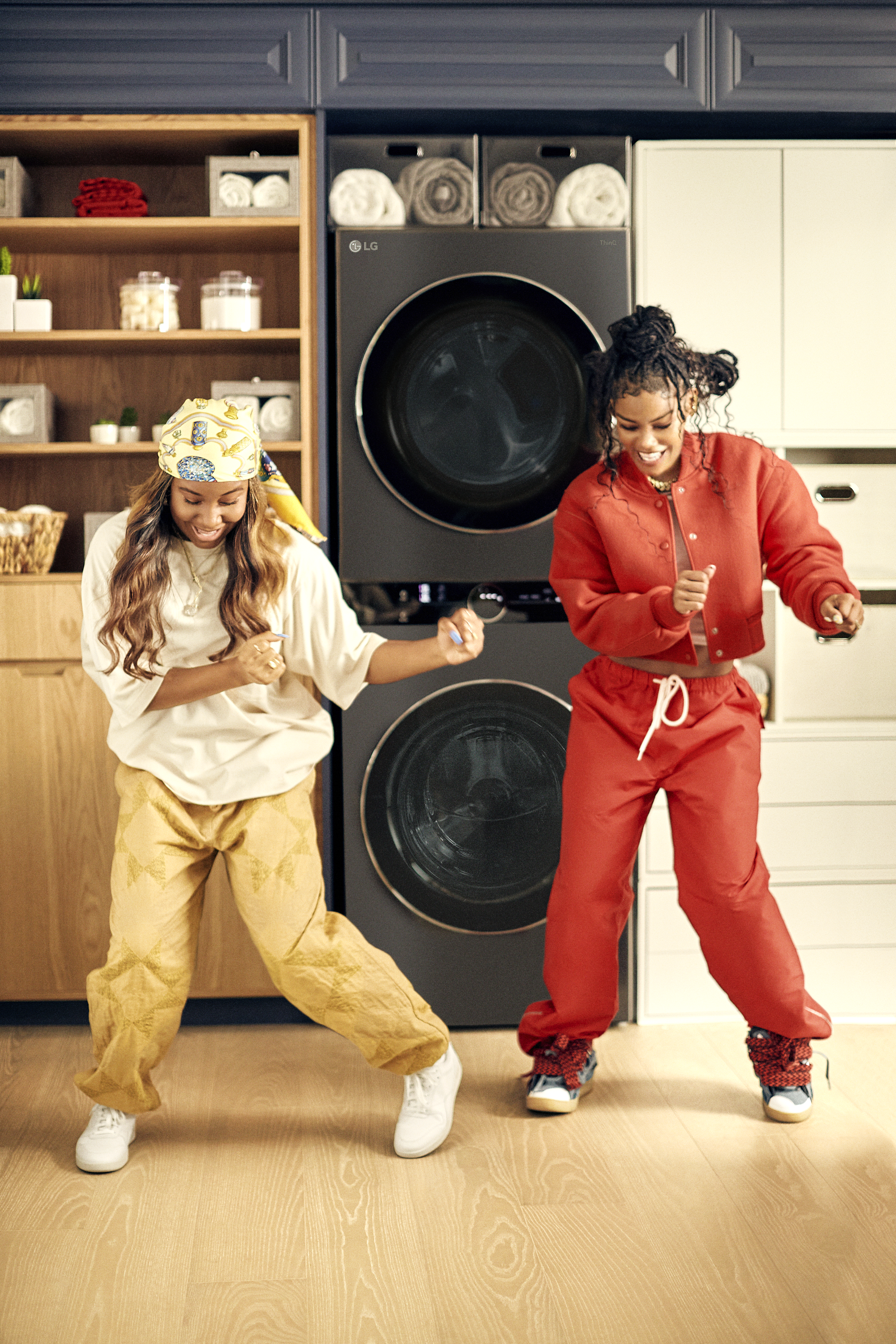 Image Source: LG
In early 2020, teenage dancer and choreographer Jalaiah Harmon transformed the way we use TikTok. Her now-viral "Renegade" dance blew up across the platform and helped turn the app into a collaborative space for creators looking to share their moves with the world. As other TikTok users capitalized on the success of the dance and attempted to erase Harmon's name from its history, a new conversation broke out across social media about the importance of giving Black content creators the credit they're due.
A leading voice in the subsequent TikTok strike, Harmon has since rightfully taken back the credit she is owed and helped other influencers to do the same. In a conversation with POPSUGAR, she opened up about the lasting effects of having her work appropriated and all the opportunities that have come her way after making her voice heard.
On Life as a TikTok Star
Since the explosion of her "Renegade" dance, Harmon has encountered countless brand and sponsorship opportunities, met huge celebrities, and even performed at an NBA All-Star game. But minutes before our call, 16-year-old Harmon was in a completely different headspace, focused on taking her driver's exam. "I passed," she said with the hint of a smile in her voice. With her new license, she looks forward to the freedom of being able to drive to the movies, the bowling alley, and the skating rink with her friends, but running errands for her family will be her top priority.
As a high school sophomore in the middle of a pandemic, Harmon is familiar with balancing family life, morning Zoom classes, media interviews like this one, rehearsals, and the occasional celebrity encounter with stars like Jennifer Hudson. "It's kind of been challenging because on certain days I do have a lot of interviews and I have to promote things, but then I also have school," she said, adding that she looks forward to going back to class in person next year.
Harmon's favorite classes include English and math, but her upcoming film course is already edging them out of the top of her list. "I do want to start getting more into film and acting," she said, explaining that she'd love to direct and star in her own work someday. "I really thought about going to school for that or taking classes on it because I like to be behind the camera, even though most of the time, I have to be in front of it. But I like being behind the scenes."
On Making a Name For Herself Beyond TikTok
School takes precedence for Harmon, but she has more than a few fun projects to break up the monotony. Most recently, Harmon partnered with LG for the brand's newest "Laundry Dance Lab" campaign, during which she got to teach her choreography to none other than dance icon Teyana Taylor. "A total dream come true to teach my #choreeography AND dance with #teyanataylor . . . Still on cloud 9 y'all!" Harmon captioned a TikTok video of their routine. When asked what the experience of working with such a huge name in the dance industry was like, she added, "I always looked up to Teyana Taylor, so when I found out I was working with her on this LG partnership, I was really excited because we had so much fun . . . She told me to just have fun and add my own little sauce to the dancing."
The feeling was definitely mutual as Taylor later gave a heartwarming shoutout to Harmon on Instagram. "It was so much fun getting to dance with this lovely Lil lady @jalaiah she's so talented!" she wrote. "I got to learn her viral choreography on set for the @lgusa #LGWashTower campaign. 😩😂😂😂 I felt so cool after doing this & it got me some extra brownie points from @babyjunie4 cause this dance is one of her fav TikTok's so I was determined to learn it! 😩😂🔥."
While Harmon is best known for her hip-hop dances, she's also skilled in salsa, ballet, jazz, tap, and lyrical dance and her hope is to work with Ciara or Janet Jackson in the future.
On Giving Creators the Credit They're Due
In her recent four-part YouTube series I Am: Jalaiah, Harmon opened up about being an advocate for creator credit and the cultural contributions of Black influencers. In encouraging others to give Black creators the credit they're due, especially on social media, she hopes to give other influencers the same opportunities for success that she's achieved. "I have notes of pain," she said. "I know some people say that they're still not getting the credit and I try to help them out and try to get them their credit so that it won't turn out [the way it did for me]. People go out of their way to make these dances or songs or anything and they deserve credit for it."
On What's Next
Busy from dawn until dusk, Harmon still hopes to join the track and field team or take a dance class if she can squeeze one of the two into her back-to-back schedule. School, family, and her mental health will always be her top priorities, but if more opportunities come her way, she plans to take them, especially if any dance tours happen to come up. At just 16 years old, Harmon's aspirations for the future are endless, but she's willing to put in the work to achieve as much as she possibly can.
When our interview came to an end, the impressive teenager paused to offer a few helpful words of advice. "With everything that's going on with the pandemic, just keep supporting each other. Just keep being you," she said. "Don't let anyone tell you that you can't do anything; just listen to yourself . . . because at the end of the day, it's really about who you are. Never give up."