All the Ways Celebrities Showed Solidarity For the LGBTQ+ Community at the MTV EMAs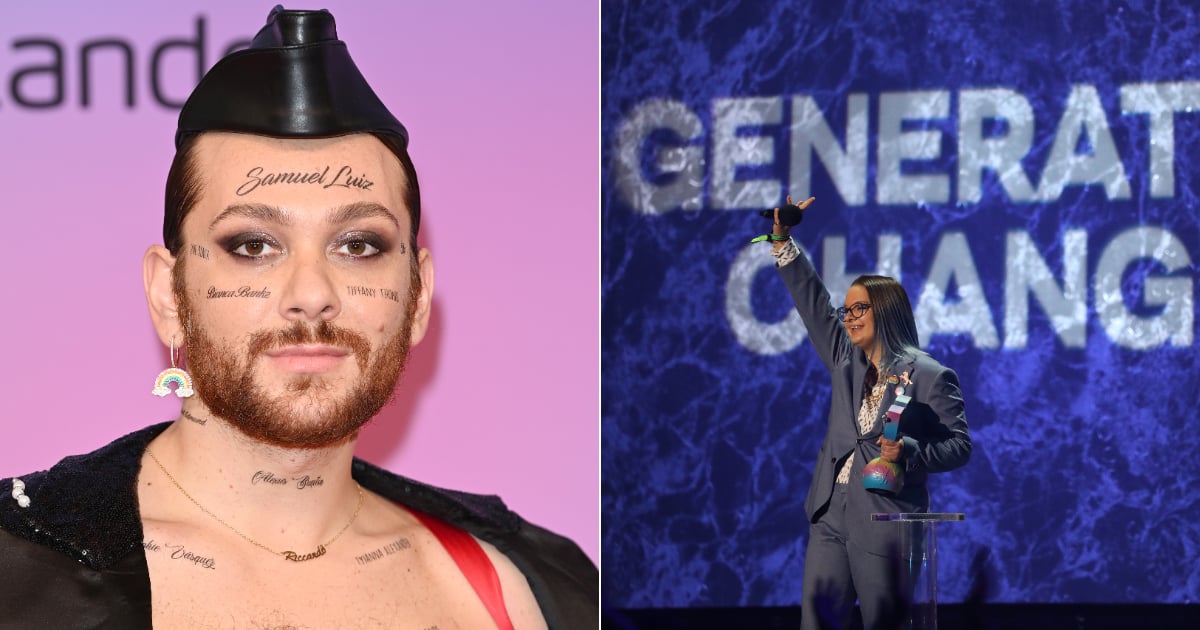 Despite Hungary passing a law in June that bans content deemed to be "promoting homosexuality or gender change" from being shown on primetime TV, the performers and attendees at the MTV EMAs found many ways to show solidarity and support for the community. Over the past two years, the country has introduced a number of new legislations that target the rights of LGBTQ+ people, and because of that, MTV and the award show's attendees decided to take a stand.
The destination of the awards was chosen years ago, before a number of these new laws were passed. That's why it was so important for Chris McCarthy, president and CEO of MTV Entertainment Group Worldwide, who identifies as a gay man, to show his support. "After learning this legislation passed, my knee-jerk reaction was that we should move the event to another country," he said. However, Chris got advice from LGBTQ+ advocates in Hungary and the company's LGBTQ+ employee resource group and decided otherwise. "The decision was very clear to all of us. We should not move the event. Instead, we should move forward, using the show as an opportunity to stand in solidarity with the LGBTQ+ community in Hungary and around the world as we continue to fight for equality for all."
Read all of the ways celebrities and attendees at the 2021 MTV EMAs have shown their support for the LGBTQ+ community.