Amy Adams Thinks She's Turning Into a Dog in Hulu's "Nightb*tch"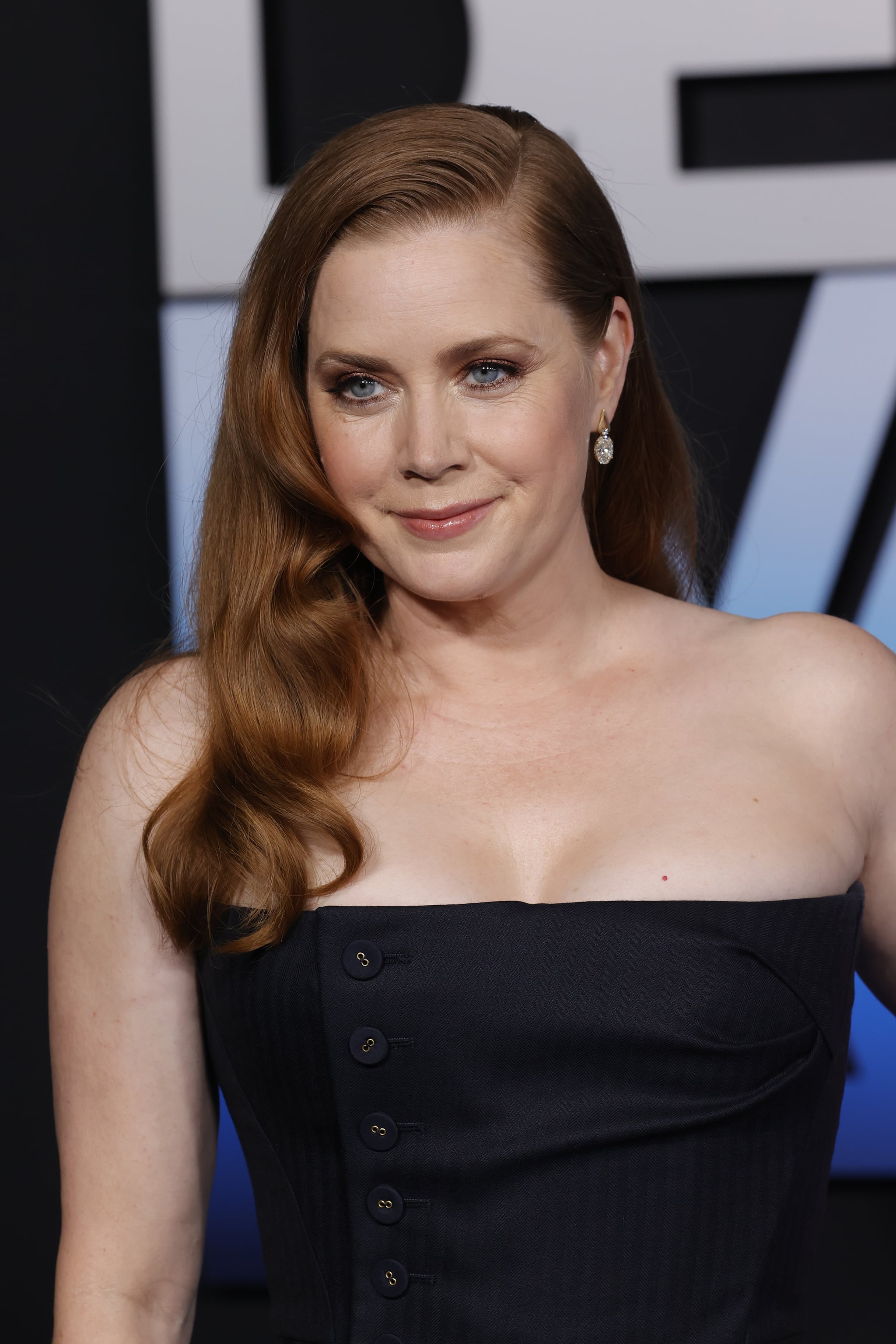 Amy Adams is starring in a brand-new movie called "Nightb*tch" that will stream on Hulu. The film, which will be written and directed by Marielle Heller, will go into production this fall with plans to stream on Hulu in 2023.
The movie's producers describe the film as a "darkly comic neo-horror," and it's based on the 2021 Rachel Yoder novel of the same name. The book is about a new mother who — struggling with the demands of raising a toddler, trying to make art, and trying to connect with other moms — becomes convinced she's turning into a dog. It's terrifying, but she also finds peace and connection with the fierceness of the canine within. Jason Ritter was previously announced to be joining Adams in the film as her character's husband.
"Rachel Yoder's book took my breath away," Heller said in a statement. "I haven't felt this way about a book since I read 'The Diary of a Teenage Girl' many years ago. Rachel's darkly hilarious tale of motherhood and rage made me feel seen. And adapting it with Amy Adams in mind has been the thing that has kept me going through the pandemic." Heller's previous films include the Oscar-nominated "Can You Ever Forgive Me?" and "A Beautiful Day in the Neighborhood." She also appeared in "The Queen's Gambit" as Anya Taylor-Joy's adopted mom.
Adams has been nominated for an Academy Award six times but has never won. Could Adams win an Oscar for "Nightb*tch"? It could happen! Adams's other current major streaming movie is "Disenchanted," the long-awaited sequel to 2007's "Enchanted." That movie was in reshoots earlier this spring and is currently set to be released on Disney+ in December. Adams is reprising her role as Princess Giselle alongside Patrick Dempsey as Robert. Maya Rudolph is also joining the franchise as the villainous Malvina Monroe.