Andrew Garfield and Tobey Maguire Discuss Their Emotional Spider-Man Comeback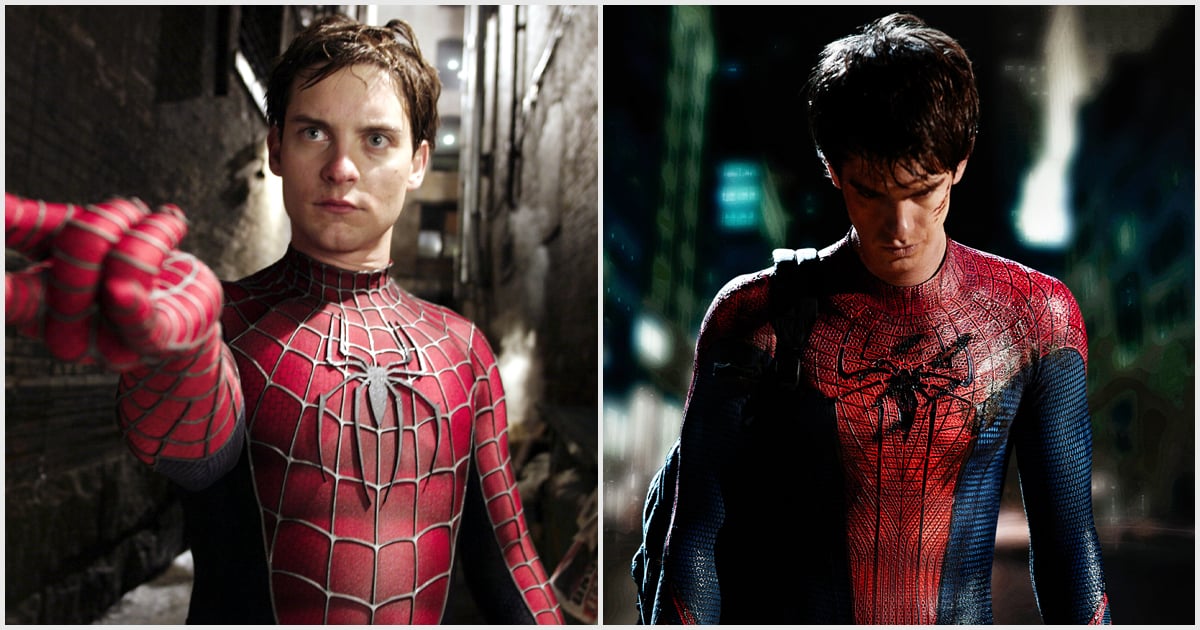 Tom Holland, Andrew Garfield, and the OG Spider-Man Tobey Maguire in one movie? Yes, please! Fans of the Marvel movie were utterly convinced we'd see three Peter Parkers in "Spider-Man: No Way Home," and they were right!
Garfield and Maguire were reintroduced into the franchise in a special way for fans of their Spider-Man films. The actors, along with Holland, recently reunited for an interview with Deadline, during which they discussed how it felt to share the screen. Holland noted that he wasn't sure whether he'd be playing Spider-Man in future films, so he was overwhelmed by the potential of saying goodbye as well as by the "celebration of three generations of cinema."
Holland continued, "We would be getting into these scenes that were incredibly emotional. They're very taxing, and I was so happy to be there that I had to go at it a different way and kind of go, 'Wow, look at my life. . . . I'm working with Tobey Maguire and Andrew Garfield and we're telling this story.' . . . I was happy to kind of really push myself and to make this film more emotional than superhero films have been in the past."
Maguire added that he was "grateful every day" for the "rich experience" of working with the other two actors. "It was just so rich, emotional. I'm not sitting there conceptually thinking about that all the time, but I would have moments where that kind of stuff would hit me. . . . [I]t was pretty wild to witness the immensity of all of this history coming together."
Naturally, their comeback wouldn't have been as epic if they hadn't all agreed to work together. Garfield admitted, "I was just waiting to see if Tobey was going to do it, and if Tobey was going to do it, then I was like, 'Well, I have no choice,' you know?" He added, "Getting three Spider-Men together could go one of two ways, and I think it's a testament to these guys that it went the way that it went, which was a brotherhood, which is just beautiful."
Keep reading to learn more about Garfield and Maguire's return to Spider-Man.