Austin Butler Croons His Way Through the New "Elvis" Trailer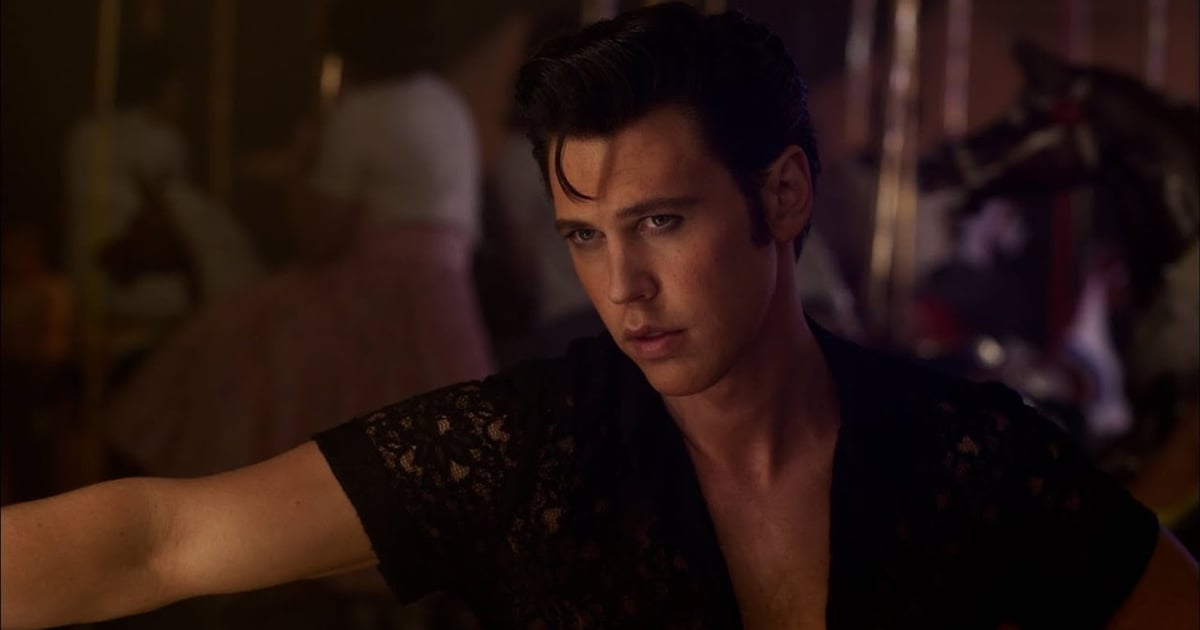 Austin Butler transforms into the King of Rock and Roll in Baz Luhrmann's forthcoming biopic of Elvis Presley. The new "Elvis" trailer, released May 23, previews the way Luhrmann will put his iconic, over-the-top spin on the classic tale. The clip also spotlights some key players in Presley's story, including Olivia DeJonge as Priscilla Presley, Kelvin Harrison Jr. as B.B. King, and Tom Hanks as Presley's manager, Colonel Tom Parker.
Per Deadline, Luhrmann announced Butler as his Presley back in 2019. Of his dazzling role, Butler told The Hollywood Reporter that he prepped for the movie by first working on his Presley voice. "When I began the process, I set out to get my voice to be identical," he said. "That instills fear. So that got the fire burning. For a year before we started shooting, I was doing voice coaching." Luhrmann also clarified what we'll hear of the legendary singer's voice in the movie, which features Butler's voice for a young Presley and a blend of his voice and Presley's voice when the character ages.
Meanwhile, Presley's actual family members have spoken out about their love for the film and Butler's performance. Lisa Marie tweeted out her praise, writing, "Austin Butler channeled and embodied my father's heart & soul beautifully. . . . In my humble opinion, his performance is unprecedented and FINALLY done accurately and respectfully. (If he doesn't get an Oscar for this, I will eat my own foot, haha.)" She also praised Luhrmann for the choices he made in the adaptation.
Presley's granddaughter, Riley Keough, told Variety that the film immediately made her cry. She said, "There's a lot of family trauma and generational trauma that started around then for our family. I felt honored they worked so hard to really get his essence, to feel his essence. Austin captured that so beautifully."
"Elvis" arrives in theaters on June 24. Watch the new "Elvis" trailer below.
"Elvis" Trailer 2
[embedded content]