Awkward Exes Reunite in the New "Thor: Love and Thunder" Trailer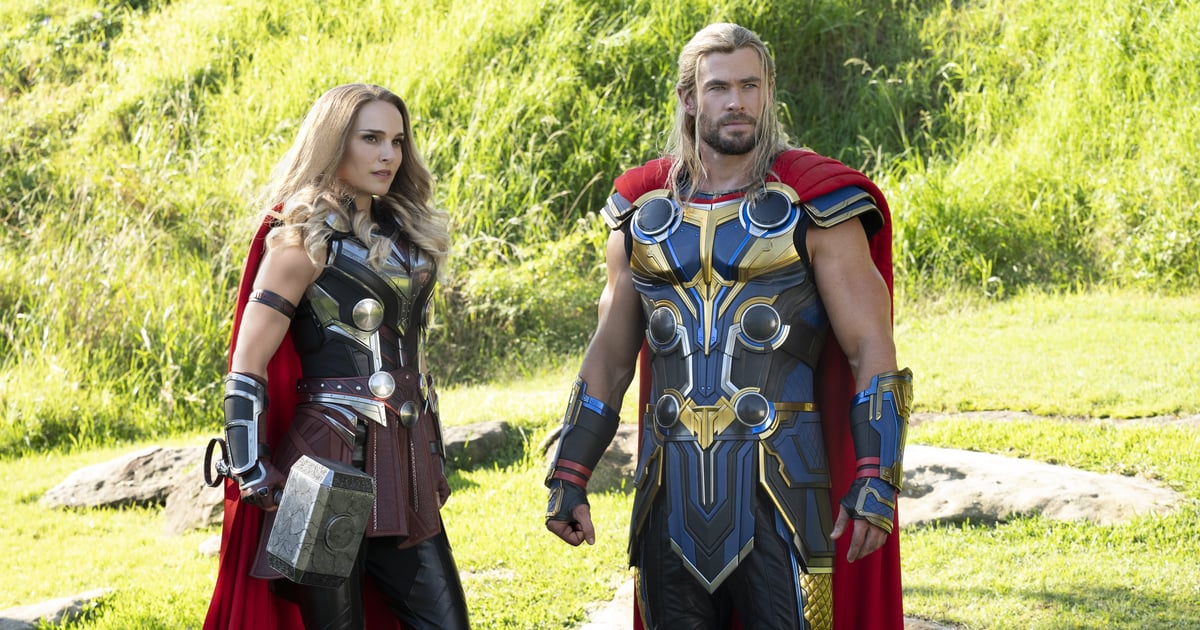 The God of Thunder is on a new quest for peace in Marvel's upcoming "Thor: Love and Thunder." In the fourth installment of the Thor series following the events of "Avengers: Endgame," our beloved hero, played by Chris Hemsworth, declares his "superheroing days are over" as he looks to start a new chapter of self-discovery. But things are never that easy.
Marvel Studios released the full trailer for the new movie on May 24, and it offers a first look at the galactic killer Gorr the God Butcher, played by Christian Bale, who's on a mission to eliminate the gods. To take him down, Thor will have to come out of retirement and reunite with some of his old friends.
The full trailer gives fans a look at what else is going on in Thor's life, namely the return of his ex-girlfriend Jane Foster (Natalie Portman), who's somehow gotten her hands on Thor's hammer — and his powers — himself, making her Mighty Thor. Plus, Tessa Thompson as King Valkyrie is on hand, causing hijinks and showing off her own incredible powers. The trailer also contains our first shots of Russell Crowe as Zeus, reigning supreme over Olympus and causing his own problems for Thor.
In the first teaser, released April 18, fans also got a look at the return of several franchise stars, including director Taika Waititi as Korg and Chris Pratt as Star-Lord, along with the other Guardians of the Galaxy. Fans also know that Marvel has promised that Valkyrie will become the MCU's first LGBTQ+ hero in the new movie, but just how that will affect the plot — and who her romantic partner will be — remains to be seen.
Ahead, get more details on "Thor: Love and Thunder," including the rest of the cast, release date, poster, and full trailer.