Becky G Steps Into the Wild World of Money Heist in the "Bella Ciao" Remix Video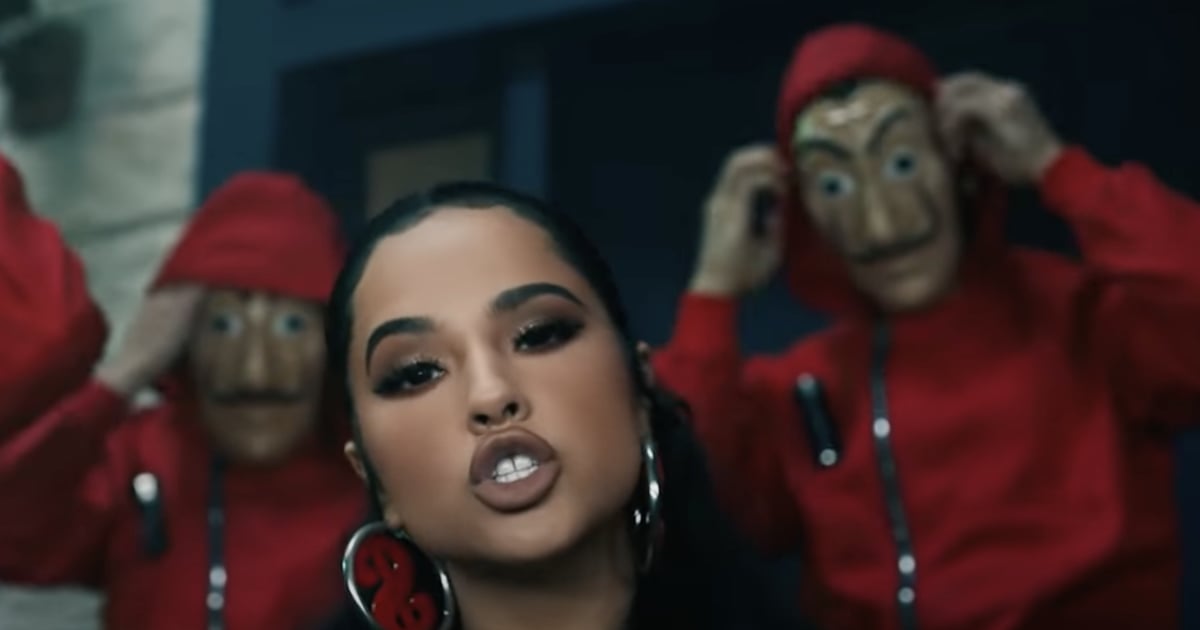 Becky G's version of "Bella Ciao" just put a whole new spin on the musical core of Netflix's Money Heist. The singer released the new cover of the iconic song on Dec. 1, along with an accompanying music video that's more than fitting for the Spanish crime series. As a tribute to the hit show, we see Becky G sitting on a stoop with friends discussing spoilers before she takes a trip to the world of Money Heist. And it wouldn't be complete without the signature red jumpsuits and Salvador Dalí masks to make it all come together.
The final five episodes of Money Heist are set to hit Netflix on Dec. 3, bringing the series to an end. The last part of the series left off on a fatal cliffhanger with Tokyo, so of course fans are eager to know what other shocking events will take place before the show bids us farewell. In case you can't wait until Friday, get your Money Heist fill with Becky G's new music video above.