Becky G Tearfully Celebrates Making the Forbes "30 Under 30" List: "Mija, We Did It"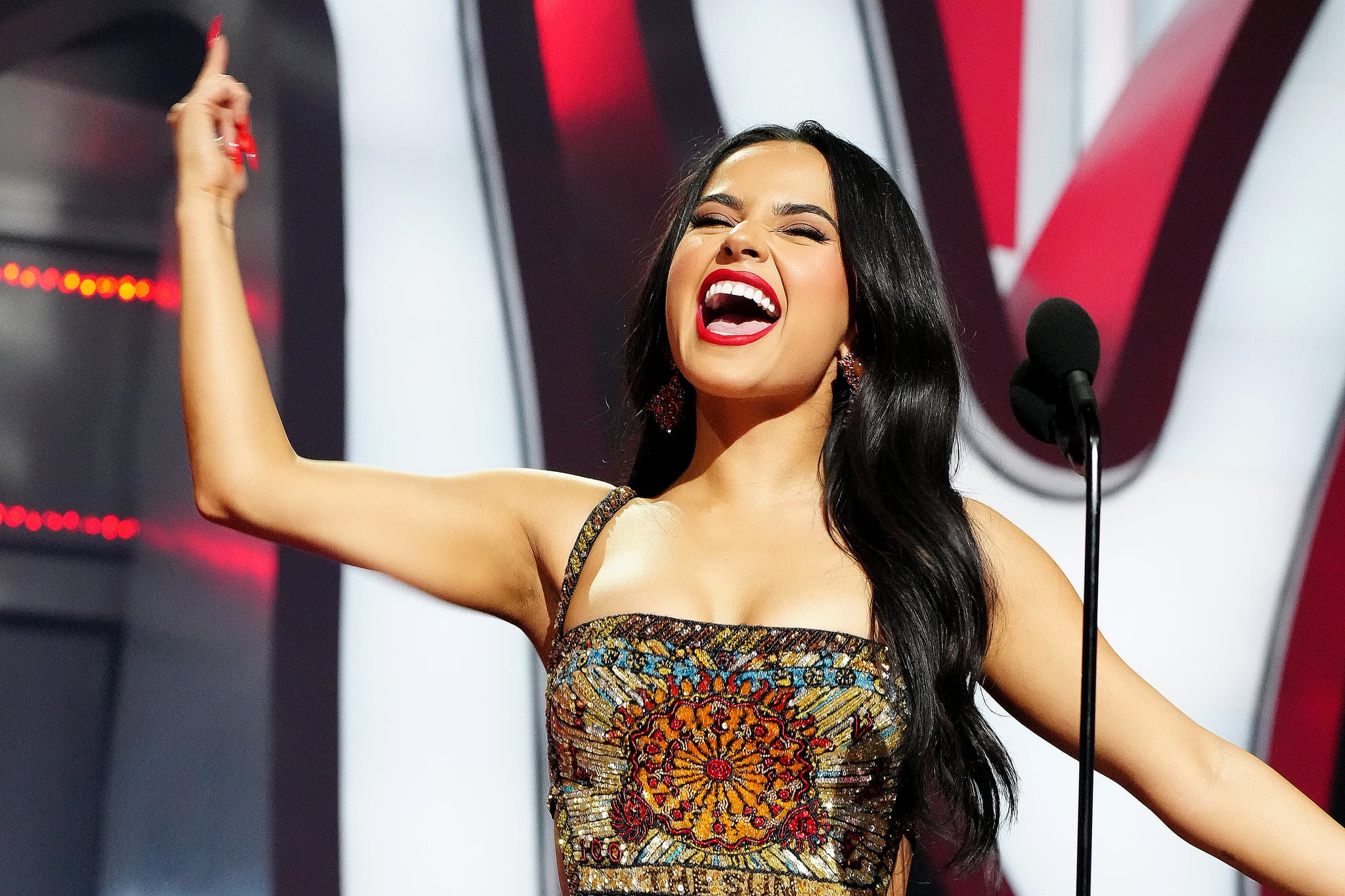 Becky G was overcome with emotion when she learned she'd made the annual Forbes "30 Under 30" list, released on Nov. 29. In an emotional Instagram post, the 25-year-old "Mamiii" singer dedicated the honor to her younger self and the larger Latinx community. "This young Chicana from Inglewood who started this journey living in her abuelito's garage over 15 years ago didn't even know what Forbes was to be completely honest," she captioned a video of herself crying upon receiving the news.
As a musician, activist, and actor, Becky G has made waves across the entertainment industry. "I'm just barely scratching the surface of all of the things that I hope to accomplish one day in my career," she told POPSUGAR in 2020. Earlier this year in May, she released her second studio album, "Esquemas," which was nominated for Latin pop album of the year at the 2022 Billboard Latin Music Awards. The singer also took home consecutive American Music Awards for favorite Latin female artist in 2020 and 2021. She also has a Billboard Latin Music Award and two People's Choice Awards to her name.
"It's been quite the adventure so far."
After nearly 15 years in the business, Becky G says her achievements did not come without obstacles. "You see, Young B didn't start this for fame, labels, lists, or awards," she continued. "Like many who come from where we come from, she dove into this to survive. To help her family. To inspire others. To prove to herself that no matter where she came from or what obstacles were in front of her, she can and she will. That lil concrete rose that grew up in the streets of LA would be so proud of how far we've come. Mija, we did it. WE ARE DOING IT! It's been tough, lonely, terrifying, but SO BEAUTIFUL & SO WORTH IT!! It's been quite the adventure so far. Best believe I'm so excited for all that comes next."
Many celebrities praised Becky G and congratulated her on her win in the comments section. Anitta, who also made the 2023 Forbes list, wrote, "Lo mereces amiga te amo." Her message translates to "You deserve it, friend. I love you." Leslie Grace said the recognition was "hard-earned" and "well-deserved." She added, "Soak up the love sis."
As her heartwarming message came to a close, Becky G used her win to remind fellow members of the Latinx community that anything is possible. "CHEERS to all of the young self-made Latinos! This is for you too," she said. "Celebrate your successes, celebrate each other, celebrate those who came before us, who had nothing, but made sure the next generations have EVERYTHING. You deserve it all. You are worth it."