Billie Lourd Reveals She's Expecting Her Second Child at "Ticket to Paradise" Premiere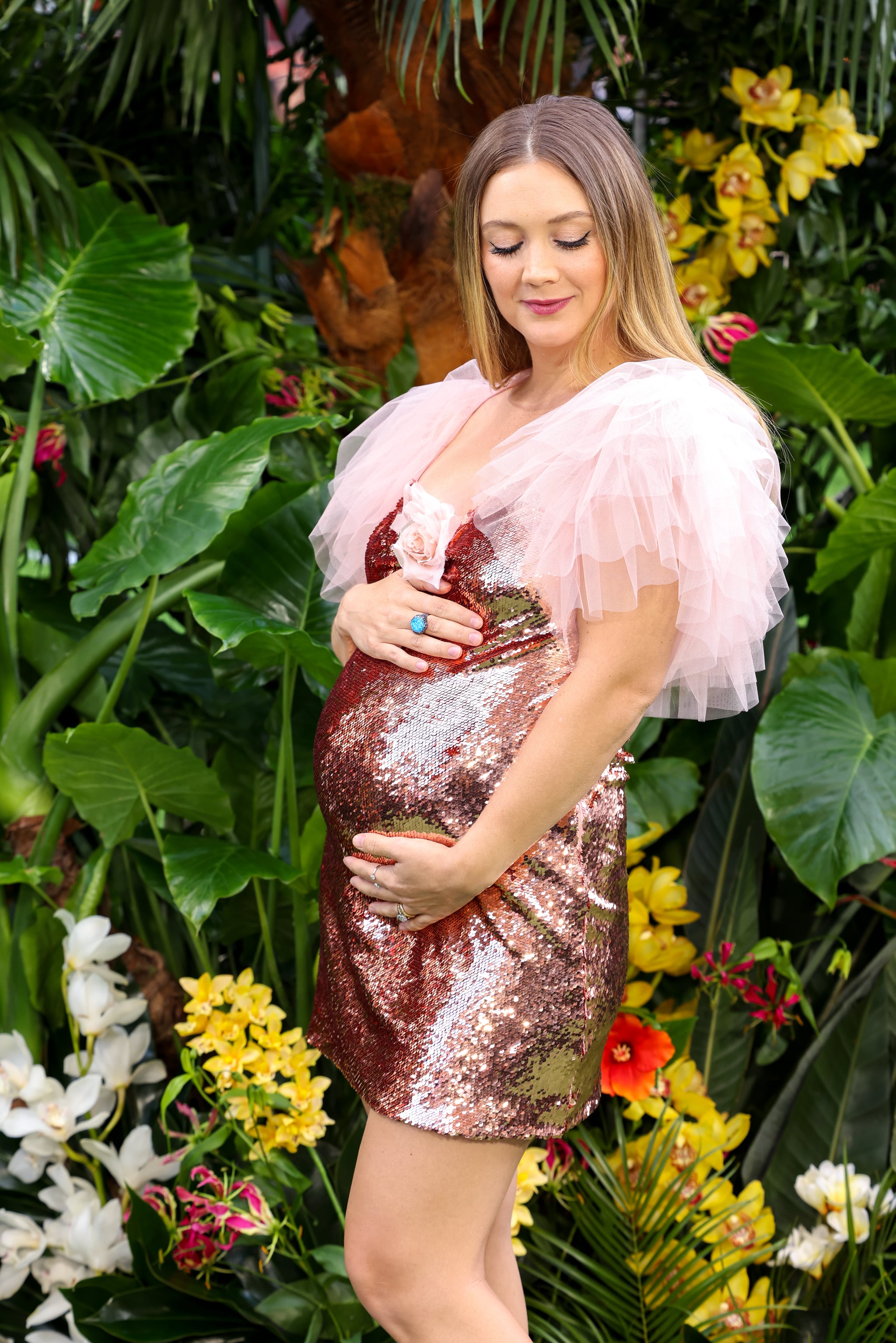 Surprise: Billie Lourd is pregnant with baby No. 2! On Sept. 7, the actor revealed her big news in London at the world premiere of her new movie, "Ticket to Paradise" — starring Julia Roberts and George Clooney — where she was joined by her husband, Austen Rydell. Lourd was photographed cradling her baby bump on the red carpet in a shiny pink sequined dress.
Lourd and Rydell are expecting their second child together after welcoming their son, Kingston, on Sept. 22, 2020. After getting engaged in June 2020, the two tied the knot in an intimate ceremony in March in Cabo San Lucas, Mexico. Prior to their recent nuptials, Lourd announced the arrival of their baby boy a few days after his birth when she posted a photo of his tiny feet on Instagram.
"👑💙👑Introducing: 💙👑💙Kingston Fisher Lourd Rydell💙👑💙," she captioned the post. Lourd shared more details about her then-newborn in November 2020 during an Instagram Live chat and said, "He is an angel. He's the king. The most demanding, tiny boss a gal could ever have," Us Weekly previously reported.
In February 2021, the actor got candid about her pregnancy and shared in an Instagram Story that she had a "lil gestational diabetes scare" amid her ice-cream craving, per Us Weekly. She also noted that hormones sucked before she wrote, "But you get through it and it's beyond worth every second of weird moods / acne / all that fun jazz when your little human arrives."