Billy Eichner Is Looking For Love in Raunchy Gay Rom-Com "Bros"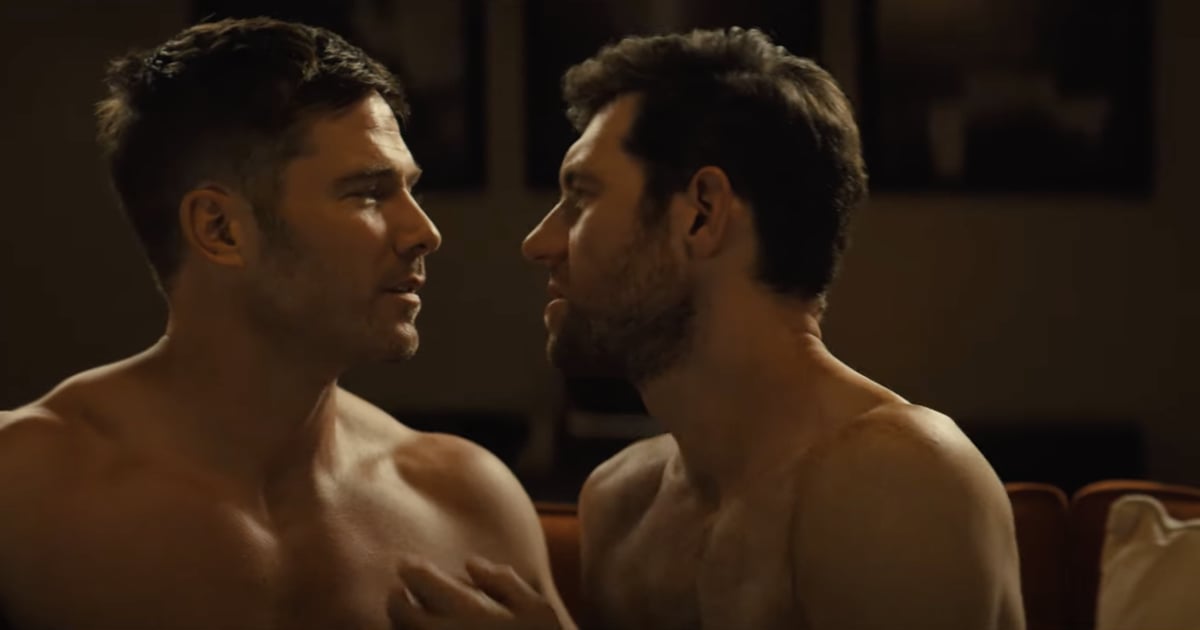 The trailer for Billy Eichner's rom-com "Bros" is here. The movie, which Eichner stars in, cowrote, and executive produced, is about a screenwriter who is tasked with writing a big, gay studio rom-com but ends up finding himself the star of one. Universal Pictures describes it as "a smart, swoony and heartfelt comedy about finding sex, love and romance amidst the madness." The movie is directed by "Forgetting Sarah Marshall" director Nicholas Stoller, who cowrote the movie with Eichner, and is produced by Judd Apatow, Stoller, and Joshua Church. "Bros" is the first gay romantic comedy from a major studio with an entirely LGBTQ+ cast.
"I could not be more proud or excited about the historic nature of the all openly LGBTQ+ cast of 'Bros.' After queer actors have spent decades watching straight actors capitalize both artistically and professionally by playing LGBTQ+ characters, it is a long overdue dream come true to be able to assemble this remarkable, hilarious cast," Eichner told The Hollywood Reporter in 2021. "And while 'Bros' may be the first of its kind in several ways, my real hope is that it is only the first of many opportunities for openly LGBTQ+ ensembles to shine and show the world all we are capable of as actors, beyond just being the wacky sidekick, token queer or a straight movie star's 'gay best friend.' And beyond all of that, this cast is f*cking hysterical and you're going to love them."
Read on to watch the NSFW trailer for "Bros" and for all the details we have on the movie, including the cast and release date.