Blac Chyna, Angelina Jolie, and More Celebrities Share Photos of Their Kids' First Days of School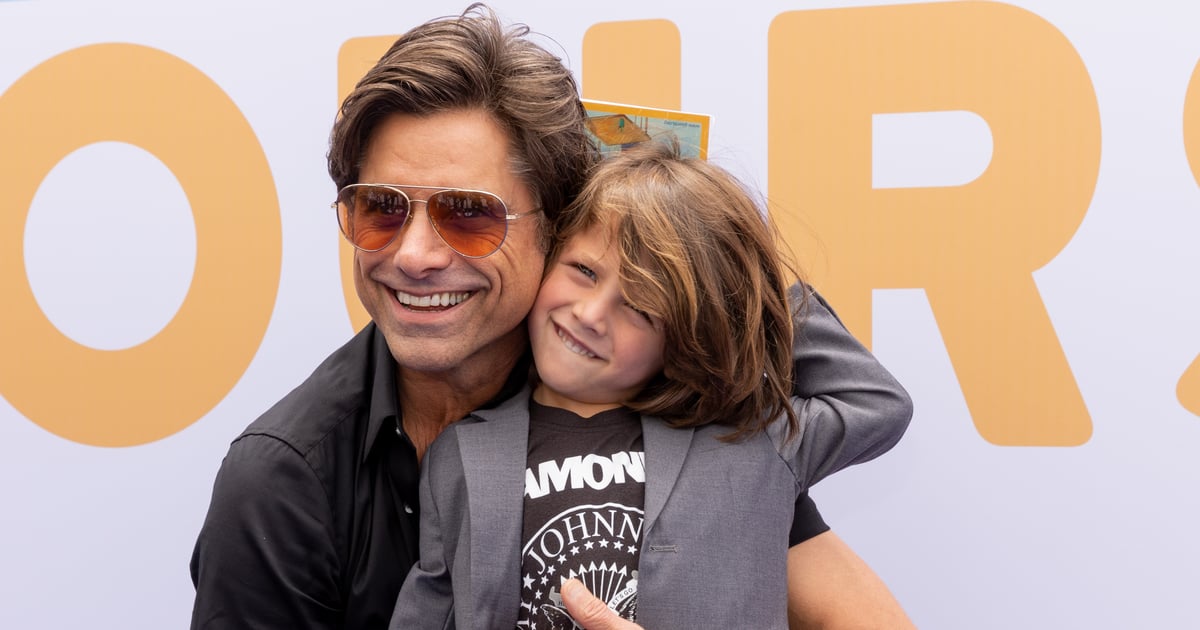 August and September mark the start of school for many kids across the country, and a number of celebrities have commemorated their children's new school year with affectionate posts. "One of us is starting his first day at school. And the other is doing everything in his power not to cry," John Stamos wrote next to a photo of his 4-year-old son, Billy, who's starting kindergarten this year.
For some parents, sending their kids off doesn't seem to get any less emotional, even a decade later. In an Aug. 28 interview on "The Late Late Show With James Corden," Heidi Klum confessed that she calls her 18-year-old daughter, Leni, who just started college in New York City, "every two hours." Meanwhile, Jessica Simpson's Instagram post about her two kids, Maxwell and Ace, was full of pride, with the star writing that she loves to see her kids "[g]rowin' up and ownin' it." From Guy Fieri to Tarek El Moussa, these celebrity parents were brimming over with love and pride as they sent their kids off for another year of education. Stars including Angelina Jolie, Nick Cannon, and Gabrielle Union have also shared celebratory and emotional posts on their kids' first days back in the classroom.
Ahead, check out some of the sweetest celebrity back-to-school posts.