Brie Larson Says Overcoming Shame Inspired Her to Create "Growing Up"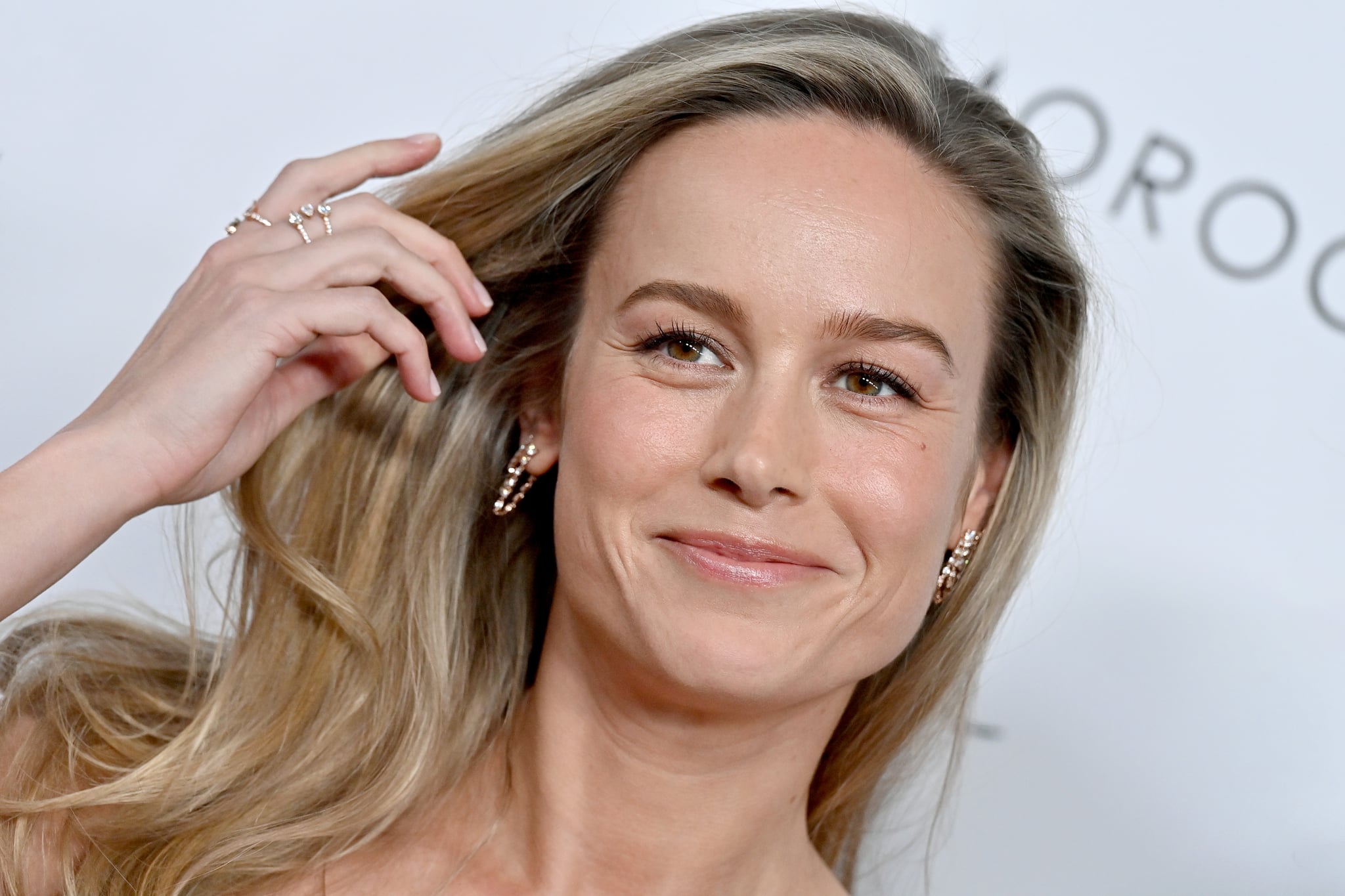 Brie Larson opened up about the personal meaning behind her new docuseries, "Growing Up," in an Aug. 3 Disney+ virtual panel at the TCA summer press tour. The show follows a cohort of young adults, focusing on one person's story in each episode. With episodes that cover everything from grief to first loves, "Growing Up" has something for everyone. For Larson, who executive produced the show and directed one episode, the universal nature of shame inspired her to make the series.
"I realized that I was living with shame about who I was, and I was noticing how I was presenting myself to the world — either shielding certain parts of myself, and living in fear," she said. "And I was like, if I'm feeling this way, I'm feeling this way. . . That set me on this path, for years, of asking people who I was close to: What do you feel shameful about? And when they would open up, I realized that 100% of the time, the thing they felt the most ashamed of was not anything that was shameful at all," she said. "[Culture House and I] started discussing the topic and realized, if we could get to the root of it, at the point when we're so vulnerable and we're growing in this puberty stage, we could highlight the things we feel shame about and also what we feel like are our biggest accomplishments."
"Growing Up," she added, is "about sharing, and at the same time it's about celebrating and recognizing that we have way more that's similar than different." Making the show was a powerful process for the "Ms. Marvel" star. "It has set us on this glorious path meeting so many wonderful, beautiful young people as well as our incredible directors. It has been an absolute delight and hugely transformative to myself and I think everybody involved," she said.
"I felt that while we were filming, by the time we were wrapped, it felt like a transformative experience for everyone on set," she said. "I'd never had an experience where people felt seen and transformed and connected to what it was that they were doing. We were such a little family. And so I remember finishing this, going, 'Even if no one ever sees this, I feel like there was a lot of healing that happened here and a lot of connection.' We'd realized how much we all had in common. No one can escape the growing-up experience. We're all still going. I cannot say sitting here, as an adult, that my growing up is done."
Making the show was a moving experience for the subjects of its episodes as well. Nicole Galovski, executive producer and showrunner, addressed the show's power and its overarching goals. "For me, the main takeaway is: listen. Listen to other people's stories — but also share. Share your story . . . That is one of the things we hope that other young people take away: that there's not these things that you have to keep hidden. When we all come all come together and we listen and we feel good to share, that's when the real healing can start."
Gavin Arneson, one of the 23-year-old "heroes" whose story is featured on the show, also reflected on the project's power during the panel. "Being a young person, if I had a show like this . . . it would have helped me process very differently. Maybe I would've had a very different experience — one that was not so lonely, where I didn't feel like I was the only person who ever experienced this in my life."
"Growing Up" premieres on Disney+ on Sept. 8.