Carrie Bradshaw's Signature Jog-Walk Spurs a New TikTok Challenge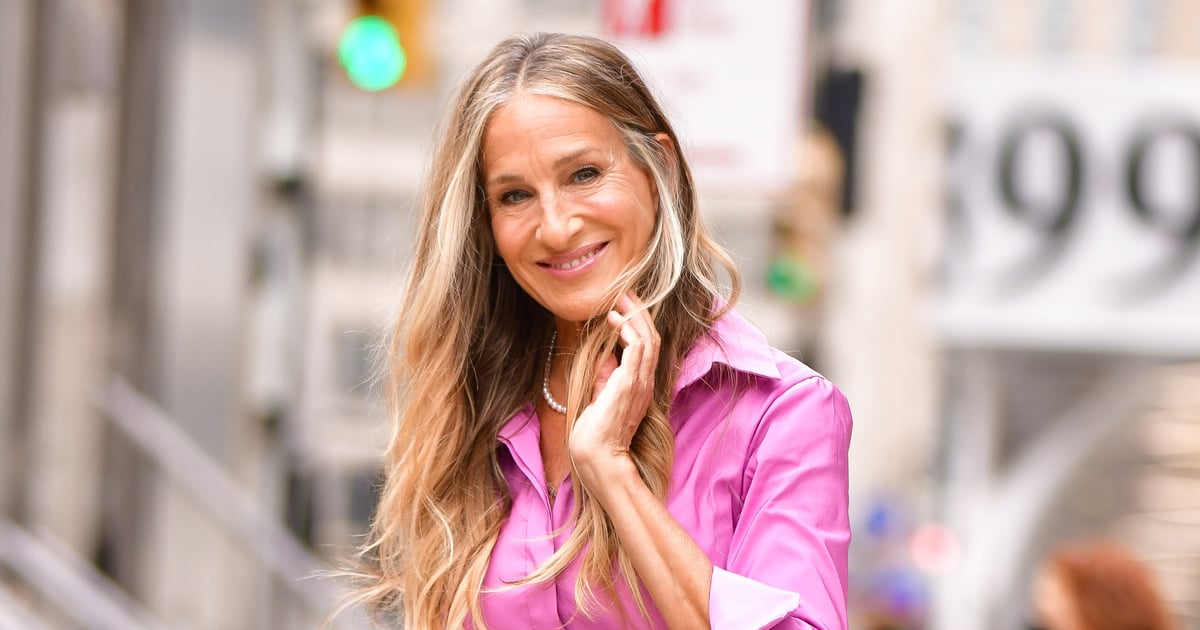 Carrie Bradshaw has inspired a new TikTok challenge, and you don't need Manolo Blahniks or a sparkly Fendi purse to get in on the fun. Following the December premiere of "And Just Like That," fans are imitating the distinctive way Carrie (Sarah Jessica Parker) walks the streets of New York City. If you've watched "Sex and the City" before, you know what we're taking about: no matter how clear the sidewalks are or how on time she is, Carrie is always slightly jogging to her destination, often wistfully glancing over her shoulder as she trots along. There could be zero cars in the vicinity of the crosswalk, and she's still sprinting her way to the other side, flowy skirt trailing in the distance.
While some TikTokers are mimicking Carrie's signature jog-walk in a city setting, others are putting more creative spins on the trend, imagining her waltzing through the suburbs, near the sea, or down the aisles of a classroom. No matter their location, most videos are set to the OG "Sex and the City" theme song, naturally, and many creators are suiting up in their finest outfits to honor Carrie's fashion-icon status.
After scrolling through a handful of the TikTok challenge clips, we couldn't help but wonder, as Carrie so often does . . . was she secretly running from someone all those years on "Sex and the City," or was the jog-walk meant to showcase the brevity of a "New York minute"? While we patiently wait for SJP herself to weigh in on the trend, you can find us chuckling at the best TikTok parodies of Carrie's gait ahead. These folks have it down to a science.