Chlöe and Gunna Spotted Out Holding Hands Amid Dating Rumors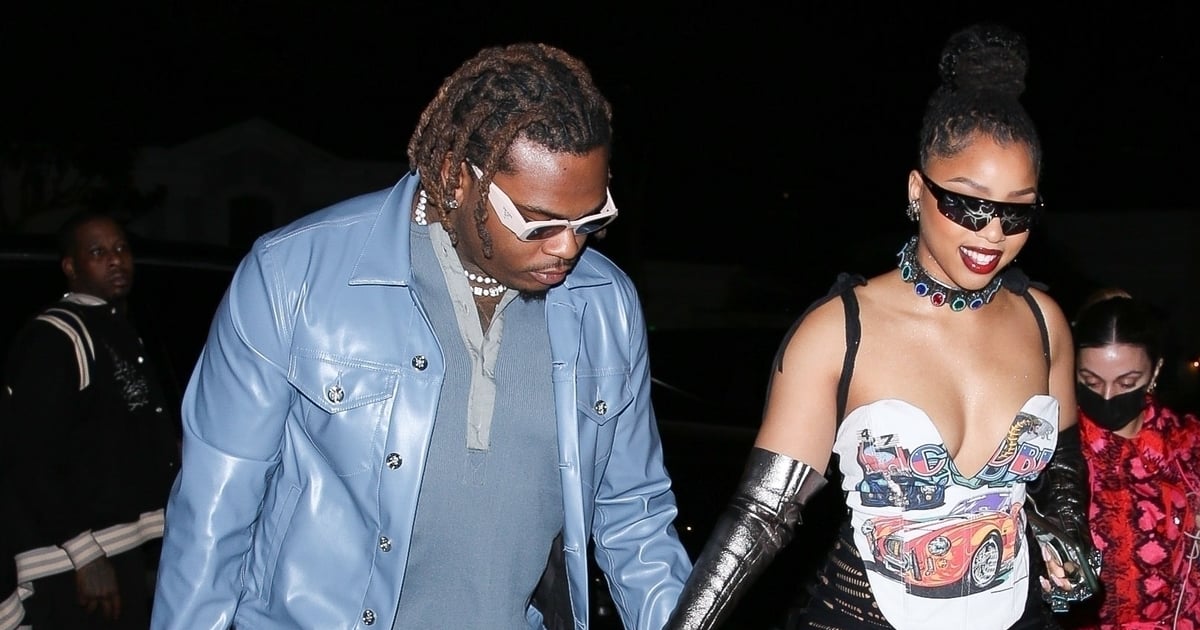 Chlöe and Gunna has a nice ring to it, but is love actually in the air? Between the flirty comments on Instagram, the pair's courtside appearance at an Atlanta Hawks game in October, and Gunna's show of support for Chlöe at the 2021 American Music Awards, fans can't help but wonder if the musicians are dating.
Gunna responded to the speculation during the AMAs, telling Billboard, "We're not dating. That was just like a date where you go to the game and catch a vibe. But she's my friend." The "Drip Too Hard" rapper added that after the Hawks game, they headed to the studio and made two songs together — one of which appears on his "Drip Season 4" album.
During a recent appearance on "The Breakfast Club," Gunna said he's not ready to settle down just yet. But when cohost Angela Yee asked the rapper if he'd be upset if Chlöe started dating other people, he replied: "That wouldn't be very P of her to take my time and waste it. I for sure would keep it P if she moved on, but I wouldn't like that, no."
To add more fuel to the dating rumors, Chlöe and Gunna were spotted holding hands while shopping in West Hollywood on Feb. 10. The Shade Room also posted footage of the two engaging in a little PDA during their outing. Chlöe attended Gunna's album release party in January, so the two have clearly grown closer over the past few months.
The new photos and videos of the two come after Chlöe tried to downplay the romantic speculation on Instagram Live on Jan. 16. "I feel like everybody wants to know about my love life," she said in a British accent while promoting their collaboration, "Me & You." "My love life is music, darling." That excuse may have worked before, but it seems like there may be more to Chlöe and Gunna's relationship than just friendship. Take a look at all their cute photos together ahead.