Chris Hemsworth's "Favorite Superhero" Is His Daughter, India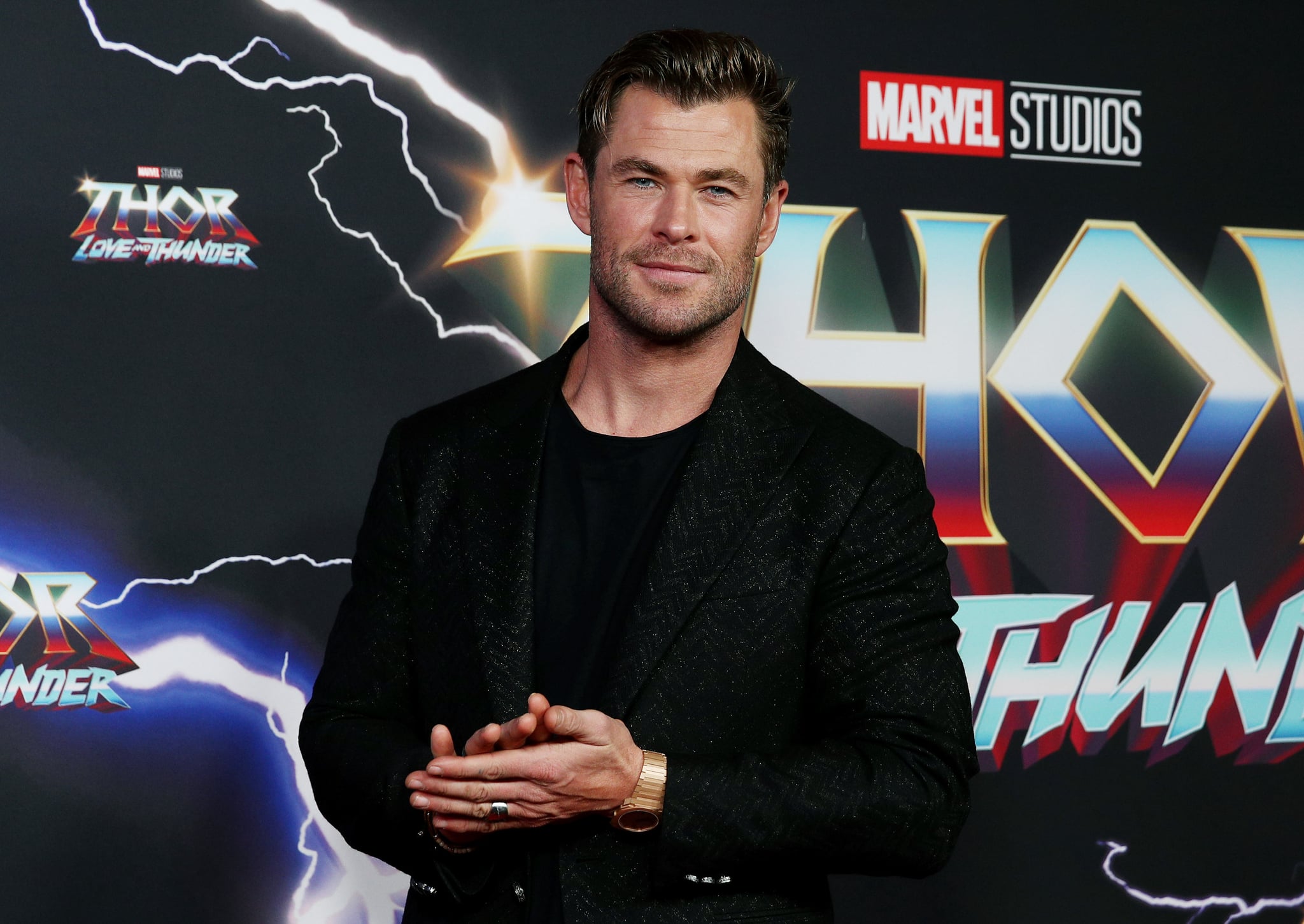 Image Source: Getty / Don Arnold
For Chris Hemsworth, "Thor: Love and Thunder" has been a family affair from the start. On July 11, the actor shared a two adorable photos on Instagram of him and his daughter India — one of himself in full Thor regalia standing next to his baby daughter as the first "Thor" film was being made, and one of him holding her on the "Thor: Love and Thunder" set. "Here's two pics of me and my daughter," he wrote in the caption. "One was the first time she was on set 11 years ago, the other is the most recent on Thor: Love and Thunder. She's my favorite superhero."
Hemsworth also found a way to involve his family in the onscreen world of "Thor: Love and Thunder." All three of his children — 10-year-old India and both of his 8-year-old twin boys — have cameos in the Marvel film. His son Tristan portrays a younger version of his father's character, and his son Sasha plays a kidnapped Asgardian child, while India plays the villain Gorr the God Butcher's daughter, Love. His wife, Elsa Pataky, also has a cameo in the film, appearing briefly as one of Thor's former lovers.
"It's really cool; they really wanted to be in it," Hemsworth said of his kids' involvement in the film in an interview with entertainment reporter Kevin McCarthy. He added that the kids of several other costars — Taika Waititi (Korg), Christian Bale (Gorr the God Butcher), and Natalie Portman (Jane Foster/Mighty Thor) — also appear in the movie. "It felt like a one-off fun family experience. I don't want them to now go and be child stars and actors," he said. "It was just a special experience we all had, and they loved it. They had a great time."
On June 27, Hemsworth brought his twins and wife to the "Thor: Love and Thunder" premiere in his home country of Australia. They posed on the red carpet together, marking one of the few times the Hemsworth kiddos have made a public appearance with their parents.
"Thor: Love and Thunder" was released in theaters on July 8. It also stars Hemsworth's older brother, Luke, in addition to Tessa Thompson as Valkyrie, Jaimie Alexander as Sif, Russell Crowe as Zeus, and many more. Though fans have speculated that the film could be Hemsworth's last time suiting up as the hammer-wielding superhero, the actor consistently shares his love for playing Thor. "I'll do it until someone says get off the stage," he told Deadline. "I love it."