Cinderella's Story Gets a Modern-Day Update in Disney+'s "Sneakerella" Trailer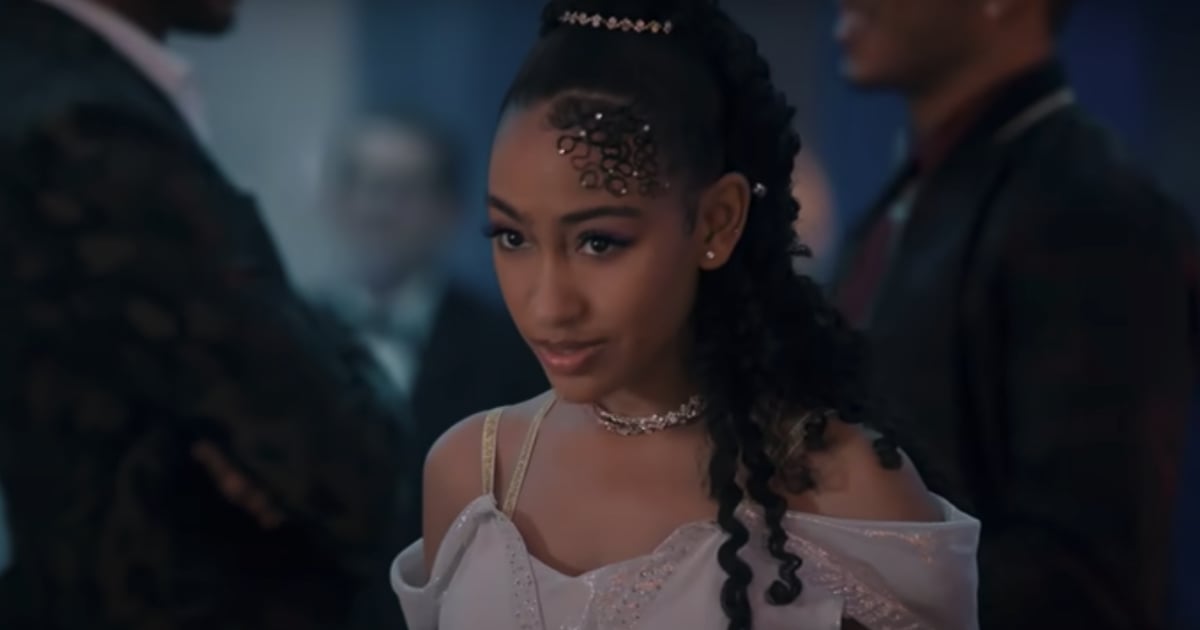 Cinderella's fairy tale is getting a modern-day update, thanks to Disney+'s "Sneakerella." Starring Lexi Underwood as Kira King and Chosen Jacobs as El, the new series is centered around the sneaker culture of New York City. The official trailer dropped on April 8, and it revolves around El, who works as a stock boy at a Queens shoe store that once belonged to his late mom. El has big dreams of designing sneakers one day, despite being discouraged by his stepfather and and stepbrothers. Kira, on the other hand, is the daughter of pro athlete Darius King (John Salley), and she and El end up bonding over their shared love for sneakers.
"I feel like for any actor, this is a dream role. This is a role that you only could dream about as a kid," Jacobs told Entertainment Tonight. "To not only be doing a Cinderella film, which is such a classic, and be part of the Disney family, but also to be able to put a really cool spin on it. And as a kid who grew up loving R&B and hip-hop, to be able to introduce that into a classic film like Cinderella, it's everything I could ask for. I was able to use every tool in the toolshed. Between acting and dancing and music, it was everything that I could have imagined and more."
Of working with Underwood, Jacobs praised the "First Lady" actor for being "a great scene partner." He added, "This film has something for everyone because it's all about love. Whether it be young love between El and Kira, or even more importantly finding love for yourself."
Rounding out the cast are Devyn Nekoda as El's best friend, Sami; Bryan Terrell Clark as El's stepfather, Trey; Kolton Stewart as Zelly, one of El's stepbrothers; and Hayward Leach as El's other stepbrother, Stacy. "Sneakerella" premieres on Disney+ on May 13.