Colman Domingo Celebrates First Late-Night Talk Show Appearance in His 30-Year Career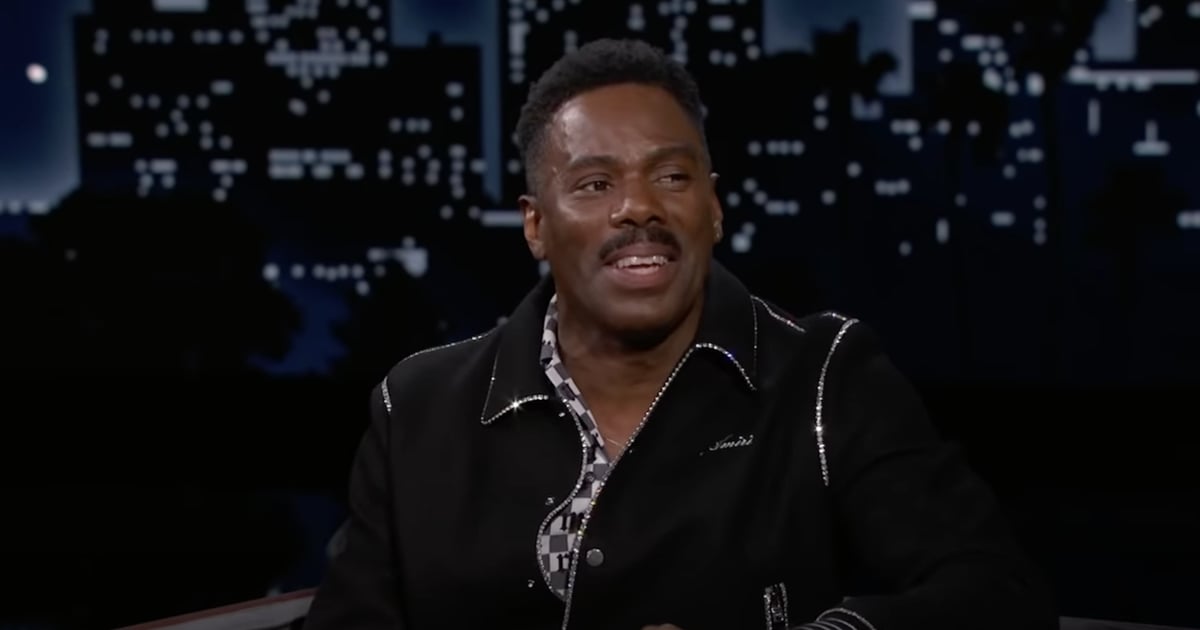 Colman Domingo is a gem. The "Euphoria" star revealed on Twitter that his Wednesday appearance on "Jimmy Kimmel Live" marked his first time on a late-night talk show. "After 30+ years in the industry, this is my first late night appearance. Wish me luck. See you then," he wrote. Domingo's been in a lot of productions over the years, including "Euphoria," "Zola," "Ma Rainey's Black Bottom," "Fear the Walking Dead," "Selma," "Lincoln," and more dating all the way back to the late '90s. I'm ecstatic that he finally got his spotlight.
While on "Jimmy Kimmel Live," Domingo shared memories of his days on "The Big Gay Sketch Show" with Kate McKinnon from 2008 to 2009. "It was wild. We would perform everything. I played Maya Angelou, Nick Cannon, Morgan Freeman," he recalled, adding that there was always a "dirty" twist. The actor also did an impression of Oprah. "I did a version of Oprah, and it's a really weird, dark, crazy, highly sexually charged sketch. . . . I would do a lot of yelling like 'Hello everybody!' and I just did that over and over again," he shared. "At some point, I'm wearing a ball gag in my mouth. She's having crazy sex and doing weird things." Watch the video above to see Domingo's first late-night appearance!