D.A.R.E. Condemns Euphoria For "Glorify[ing]" Drug Addiction, Sex, and Violence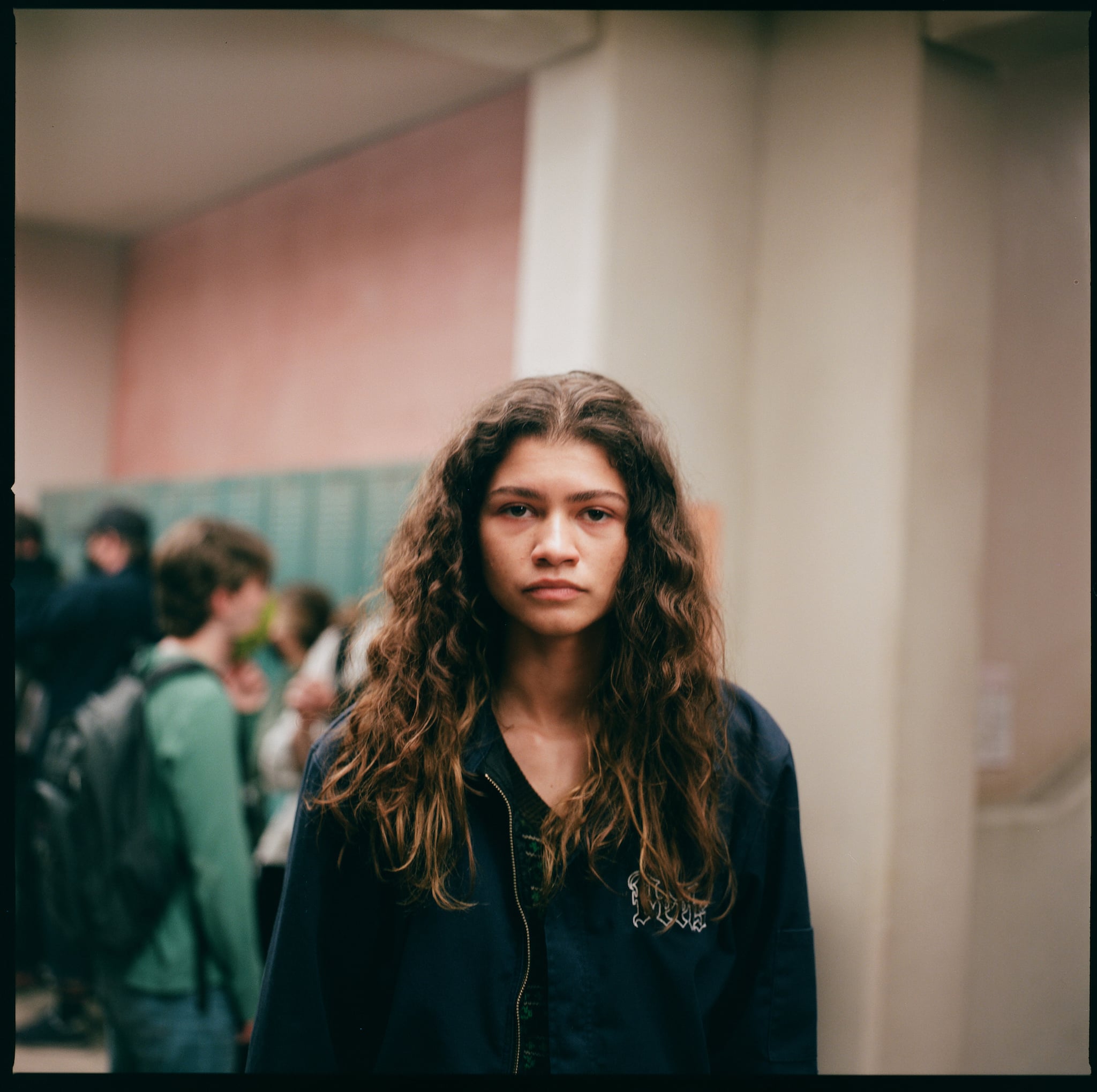 Yes, D.A.R.E. is still around. Following Sunday's episode of HBO Max's Euphoria, representatives for the Drug Abuse Resistance Education program spoke to TMZ about the "potential negative consequences" the show has for real-life high school students. "Rather than further each parent's desire to keep their children safe from the potentially horrific consequences of drug abuse and other high-risk behavior, HBO's television drama, Euphoria, chooses to misguidedly glorify and erroneously depict high school student drug use, addiction, anonymous sex, violence, and other destructive behaviors as common and widespread in today's world," the rep said.
Rue (Zendaya) was shown during the season-two premiere nearly overdosing at a New Year's Eve party and on episode three getting ahold of $50K worth of drugs meant for distribution that she ultimately uses herself. Instances of "anonymous sex" include Cassie (Sydney Sweeney) and Nate's (Jacob Elordi) secret friends with benefits relationship, and during season one, Jules (Hunter Schafer) met several men off dating apps to have sex. As far as violence goes, Ashtray (Jacob "Wanna" Walton) will do anything, including murder, to protect the loveable drug dealer Fezco (Angus Cloud).
In D.A.R.E.'s statement, they continued, "It is unfortunate that HBO, social media, television program reviewers, and paid advertising have chosen to refer to the show as 'groundbreaking,' rather than recognizing the potential negative consequences on school-age children who today face unparalleled risks and mental health challenges."
The organization also offered to have members of their team and high school students from their Youth Advocacy Board to meet with HBO executives and producers to "present our concerns directly." Sam Levinson and Drake, they're talking to you.
Zendaya warned ahead of the season-two premiere of Euphoria that the show is not meant for young or vulnerable audiences due to the triggering content. "I know I've said this before but I do want to reiterate to everyone that Euphoria is for mature audiences," she wrote on social media. "This season, maybe even more so than the last, is deeply emotional and deals with subject matter that can be triggering and difficult to watch. Please only watch it if you feel comfortable. Take care of yourself and know that either way you are still loved and I can still feel your support. All my love, Daya."
Image Source: HBO Max