Disney+ Introduces Kamala Khan and Her Friends in New "Ms. Marvel" Character Posters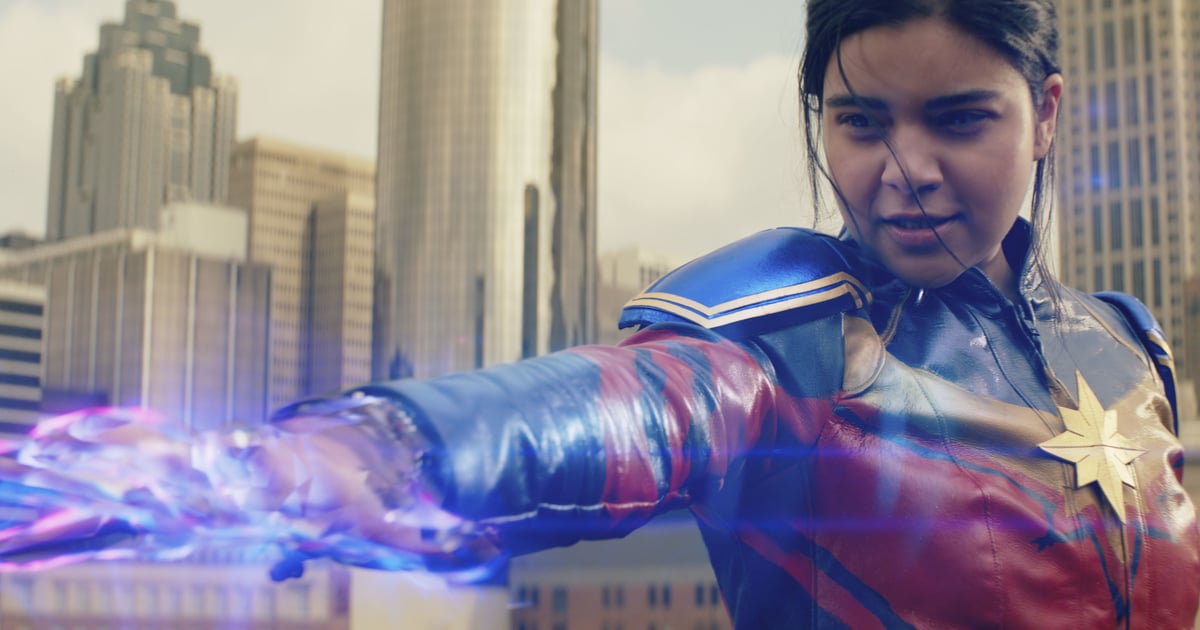 Disney+ and Marvel's newest series, "Ms. Marvel," is almost here, and the streamer is celebrating with the release of a brand-new set of character posters, which were unveiled on Instagram. The colorful posters pay homage to the "Ms. Marvel" comics on which the series is based. In addition to showing off Iman Vellani's Kamala Khan in full Ms. Marvel mode, the new images also offer a closer look at Kamala's best friends, Bruno (Matt Lintz) and Nakia (Yasmeen Fletcher), her parents, Yusuf (Mohan Kapoor) and Muneeba (Zenobia Shroff), and her potential love interest, Kamran (Rish Shah).
The character posters come just days before the show's June 8 premiere. Previously, Disney+ released the show's official trailer, which offered fans a glimpse at the action-packed, coming-of-age story. The show — which will be the seventh Marvel series created for the streamer — stars Vellani as Kamala, a 16-year-old girl from a Muslim, Pakistani-American family who lives in Jersey City, NJ. Kamala — who idolizes the Avengers, especially Captain Marvel — is struggling to find her place in the world when she ends up with superpowers of her own, making her just like the heroes she's spent so many hours fangirling over.
Like the "Moon Knight" series, "Ms. Marvel" introduces not just a brand-new hero to the Marvel Cinematic Universe but also a totally new cast of characters. Here's everything you need to know about Kamala Khan, her upcoming Marvel show, and her place in the greater MCU.
Additional reporting by Sabienna Bowman.