Elijah Wood, Sean Astin, and More "LOTR" Cast Members Call Out Racist "Rings of Power" Backlash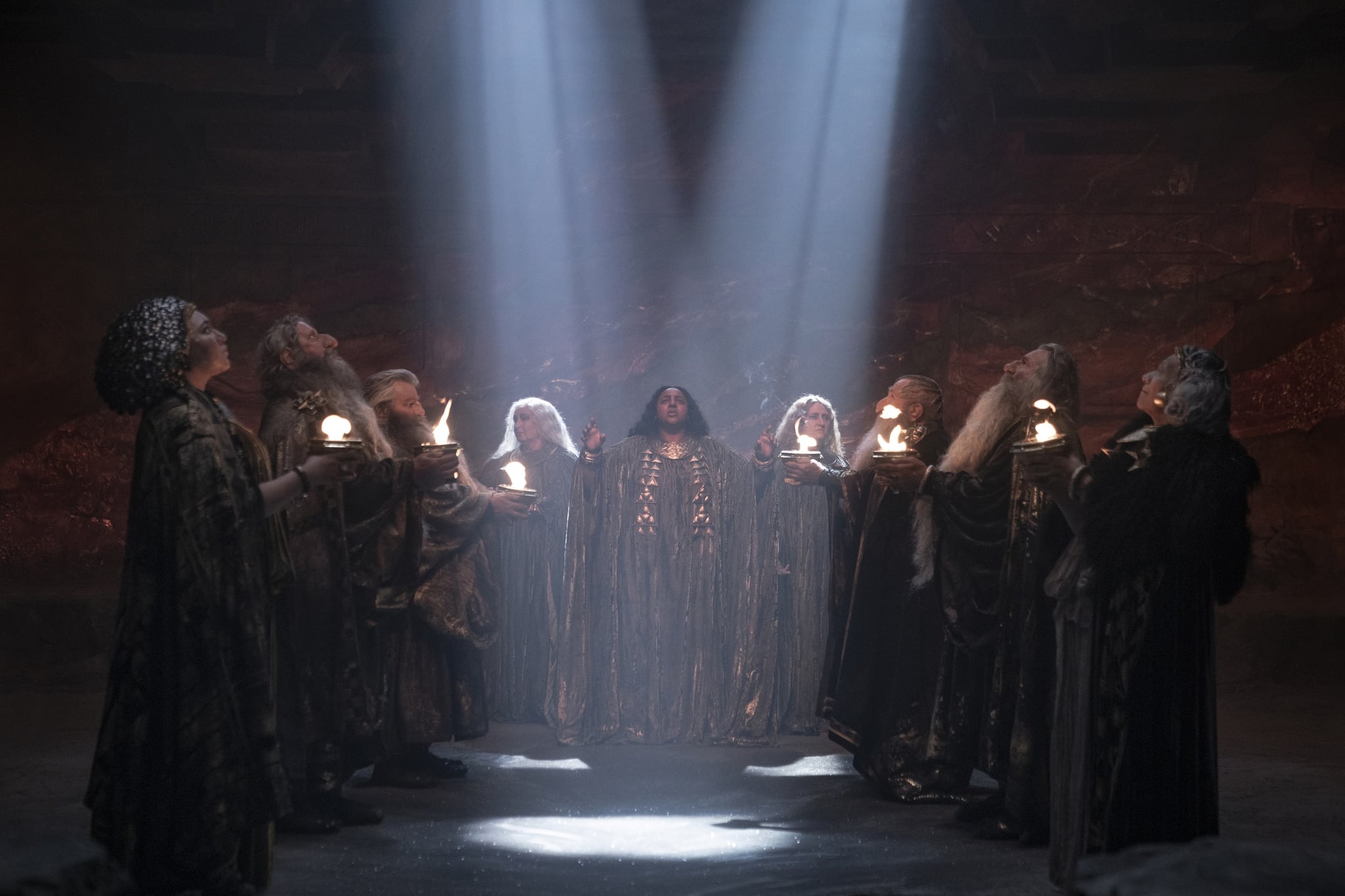 It's become an all-too-common occurrence for actors of color cast in movie adaptations of fantasy books to receive backlash, and the Black and brown cast members of Amazon's "Lord of the Rings" prequel, "The Rings of Power," are the most recent victims. Although fantasy lovers have no problem accepting the existence of JRR Tolkien's many fantasy creatures like hobbits, harfoots, elves, and dwarves, many can't suspend their disbelief enough to accept those fantasy creatures could be people of color, as they are depicted in "The Rings of Power." Now, the original cast of the "The Lord of the Rings" trilogy is standing up against the racist backlash and declaring that elves of all colors are welcome in Middle-earth.
When Black cast members such as Lenny Henry and Sophia Nomvete were announced in early 2020, racists got to work trolling on social media about how characters of color supposedly disrespect Tolkein's vision. The Sept. 2 premiere of the Prime Video series reignited the racist chatter. Now, Prime Video is not mincing words in a statement calling out the racist attacks and standing behind their more diverse version of Tolkien's fantasy world.
We stand in solidarity with our cast. #YouAreAllWelcomeHere pic.twitter.com/HLIQdyqLmr

— The Lord of the Rings on Prime (@LOTRonPrime) September 7, 2022
The statement posted on Twitter on Sept. 7 read: "We, the cast of 'Rings of Power,' stand together in absolute solidarity and against the relentless racism, threats, harassment, and abuse some of our castmates of color are being subject to on a daily basis."
"We refuse to ignore it or tolerate it," the statement continued. "JRR Tolkien created a world which, by definition, is multi-cultural. A world in which free peoples from different races and cultures join together, in fellowship, to defeat the forces of evil. 'Rings of Power' reflects that. Our world has never been all white, fantasy has never been all white. Middle-earth is not all white. BIPOC belong in middle-earth and they are here to stay."
In conclusion, they wrote, "Finally, all our love and fellowship go out to the fans supporting us, especially fans of color who are themselves being attacked simply for existing in this fandom. We see you, your bravery, and endless creativity. Your cosplays, fancams, fan art, and insights make this community a richer place and remind us of our purpose. You are valid, you are loved, and you belong. You are an integral part of the LOTR family -thanks for having our backs."
Actors Elijah Wood, Sean Astin, Dominic Monaghan, and Billy Boyd — who played Frodo, Samwise, Merry, and Pippin in the original "Lord of the Rings" movie trilogy — showed their support, Wood posting a photo of the actors wearing shirts with the words "You Are All Welcome Here," in Elvish on them. Astin wore a baseball hat with the same inscription in his photo.
You Are All Welcome Here @LOTRonPrime @DonMarshall72 #RingsOfPower https://t.co/8txOhlHa2f pic.twitter.com/nWytILT0zG

— Elijah Wood (@elijahwood) September 7, 2022
You are all welcome here.#RingsOfPower @LOTRonPrime #MiddleEarth #Samwise @ElijahWood @BillyBoydActor @DomsWildThings @DonMarshall72 https://t.co/w2tdZ4nFwN pic.twitter.com/f4RsBKE9an

— Sean Astin (@SeanAstin) September 7, 2022
Even the Star Wars franchise Twitter account showed its support, tweeting, "From Middle-earth to a galaxy far, far away… #YouAreAllWelcomeHere." (The Star Wars franchise saw similar backlash because it cast John Boyega and Kelly Marie Tran in leading roles.)
Despite the backlash, "The Rings of Power" is a hit in the ratings. 25 million people tuned in to watch the show's 2-episode premiere in its first 24 hours, Prime Video's biggest premiere numbers to date.