Elliot Page's "Umbrella Academy" Character Will Come Out as Trans in Season 3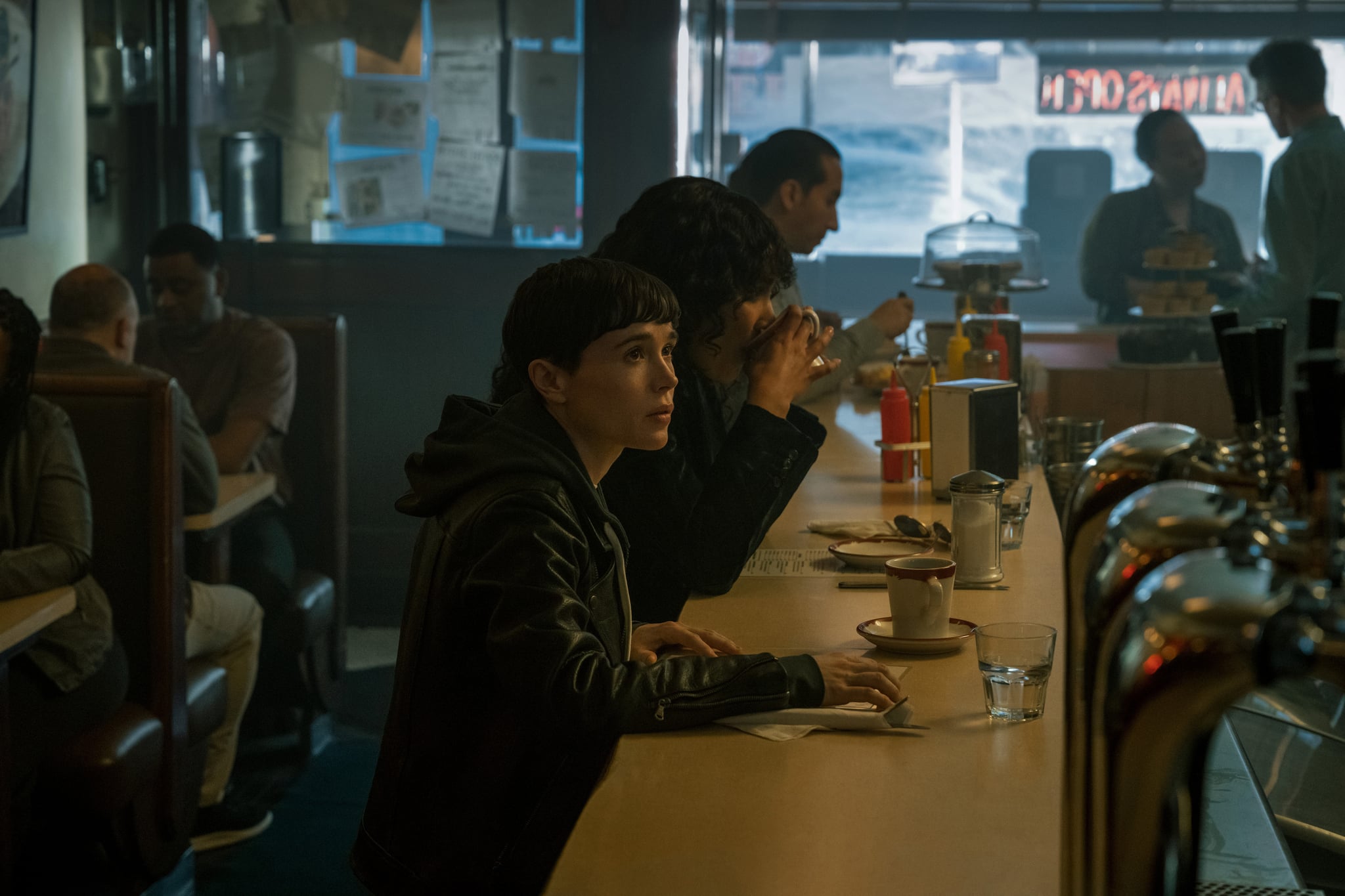 Elliot Page shared some major news about his character in the upcoming third season of "The Umbrella Academy" on March 29. Between the release of the second season of the show and filming of the third season, Page came out as transgender, and the minds behind "The Umbrella Academy" decided to write a similar plot into the show for Page's character.
"Meet Viktor Hargreeves," Page wrote on Instagram alongside a still from "The Umbrella Academy" that features Viktor and his sister, Allison Hargreeves (Emmy Raver-Lampman), sitting at the bar in a diner. Netflix confirmed to The A.V. Club that in season three of the show, Viktor will come out as transgender, but it didn't share any details on how the change will be written into the show.
Season three will also introduce a brand-new group of characters, called the Sparrow Academy. The ending of season two set up the Sparrow Academy as rivals to the Umbrella Academy who have taken their place, so it will be interesting to see how it all shakes out.
Season three of "The Umbrella Academy" hits Netflix on June 22.