Eminem Kneeled in Protest During the 2022 Super Bowl Halftime Show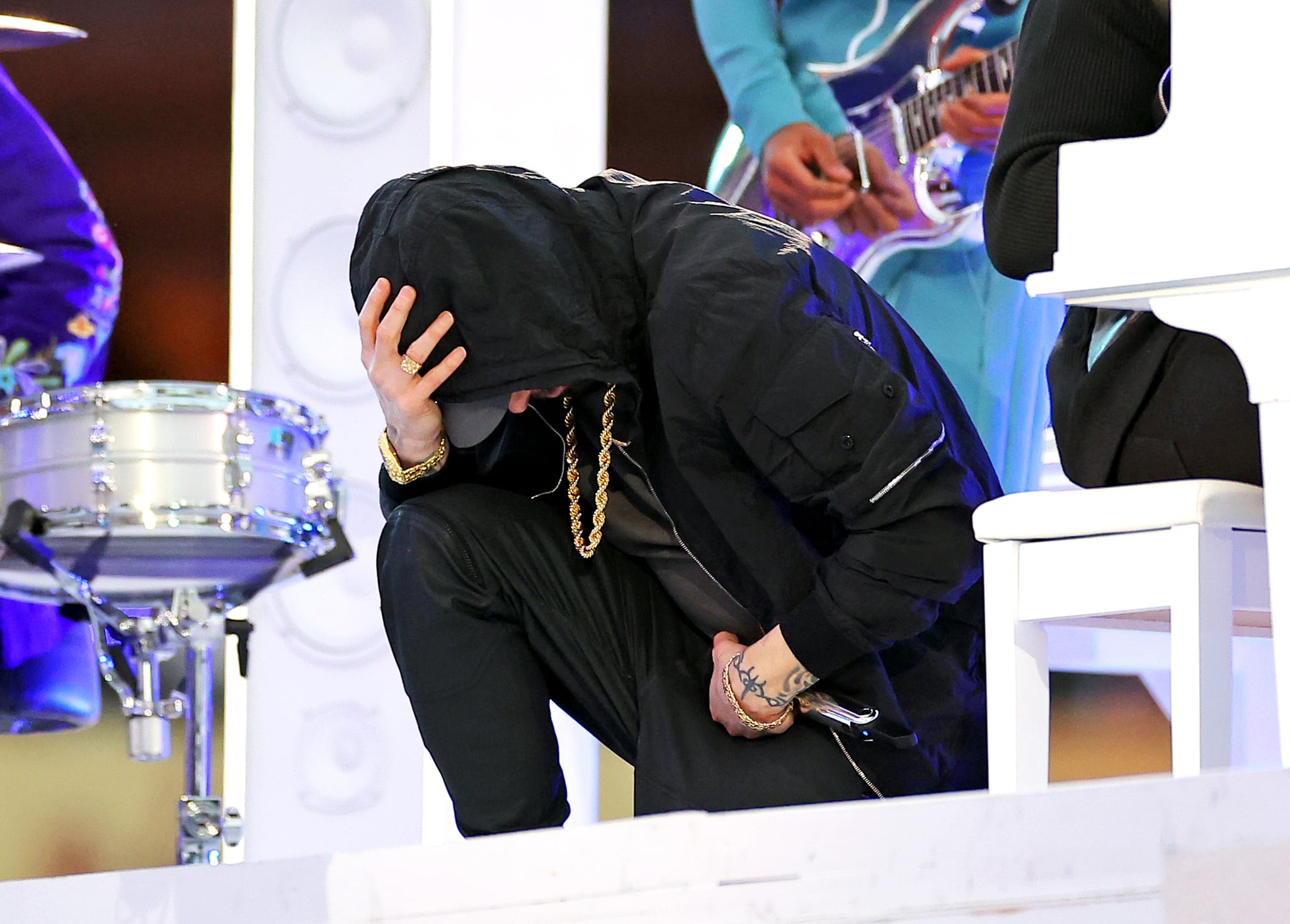 This year's Super Bowl had its fair share of explosive moments, but it also featured a bold statement from Eminem. The "Lose Yourself" rapper performed his anthem song for the halftime show — which featured Dr. Dre, Kendrick Lamar, Snoop Dogg, Mary J. Blige, and 50 Cent — alongside Anderson .Paak, and during his part of the set, Eminem took a knee in solidarity with the Black Lives Matter movement.
Just before the matchup between the Los Angeles Rams and the Cincinnati Bengals went down, reports shared that Eminem kneeling went against the NFL's wishes as they previously turned down his request. But NFL spokesman Brian McCarthy later denied those claims, stating the league already knew of the rapper's protest. "We watched all elements of the show during multiple rehearsals this week and were aware that Eminem was going to do that," he said.
Eminem kneeling during the game was a tribute to former NFL quarterback Colin Kaepernick, who kneeled during the national anthem in 2016. But the rapper's statement was also a tribute to other Black athletes who have stood up against injustices in the past at the risk of losing endorsements and being blackballed — including Muhammad Ali, Wyomia Tyus, Tommie Smith, John Carlos, and others.