Florence Pugh Addresses Will Poulter Ibiza Photos: "[We] Are Not Dating"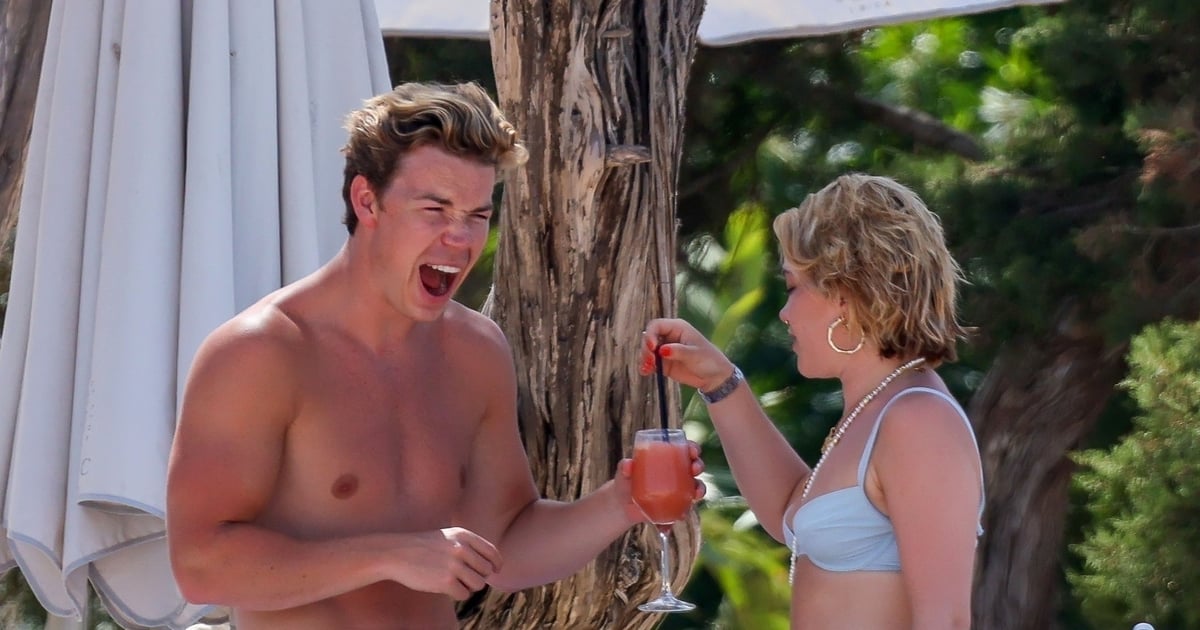 Florence Pugh and Will Poulter were costars in Ari Aster's 2019 bone-chilling cult horror film "Midsommar," and their friendship has continued on since then. On May 21, the pair were spotted hanging out with friends at the beach in Ibiza, splashing in the water, drinking cocktails, and laughing together.
The photos initially sparked some questions about the status of Pugh's relationship with Zach Braff, who she has been dating since 2019. Pugh and Braff's relationship has faced some criticism, which Pugh has addressed. Pugh wished Braff a happy birthday on Instagram in April, including a shot of the pair's cute rescue dog Billie, who they adopted in 2020. However, the post has since been deleted.
Pugh pointedly addressed the rumors of her and Poulter in an Instagram Story posted on May 24. She wrote, "Ooookay. Man. This is getting a little silly now. No, Will Poulter and I are not dating. We went to the beach with our friends, who are always about half a metre away from us in every picture, but have been cleverly cut out/framed out so that it looks otherwise. You can LITERALLY see my best friend in the corner of so many shots and Archie's arms at the sides. I understand that the nature of this job is that you sometimes get your privacy completely bulldozed by paparazzi, but to fabricate this stuff actually does more damage than good. Thanks for saying we look sexy. . doesn't mean we're doing the sexy."
She went on to share photos of herself and fellow vacationers, and in another Story, she spoke out more generally about online bullying, saying, "On another note, a very important note. There's no need to drag people through this. Regardless of your opinion on who I should or shouldn't be with, at the end of the day if you're complimenting someone by trolling another person. . you're just bullying. There's literally no need to be horrible online- no need. Think about what you write. Think about who it affects."
Both Pugh and Poulter have busy schedules lined up, so fans are sure to see a lot of them in the coming months. Pugh is set to appear in a number of movies, most notably "Don't Worry Darling," where she will appear alongside Harry Styles in the Olivia Wilde-directed feature. She is also set to appear in an adaption of Emma Donoghue's novel "The Wonder," as well as the Zach Braff-directed feature "A Good Person." And she will play Princess Irulan alongside "Little Women" costar Timothée Chalamet in Denis Villeneuve's "Dune 2." For his part, Poulter is set to star as Adam Warlock in "Guardians of the Galaxy Vol. 3" in 2023.
Read on to see the photos and Pugh's Stories.