G Flip Reveals How They Met Chrishell Stause For the First Time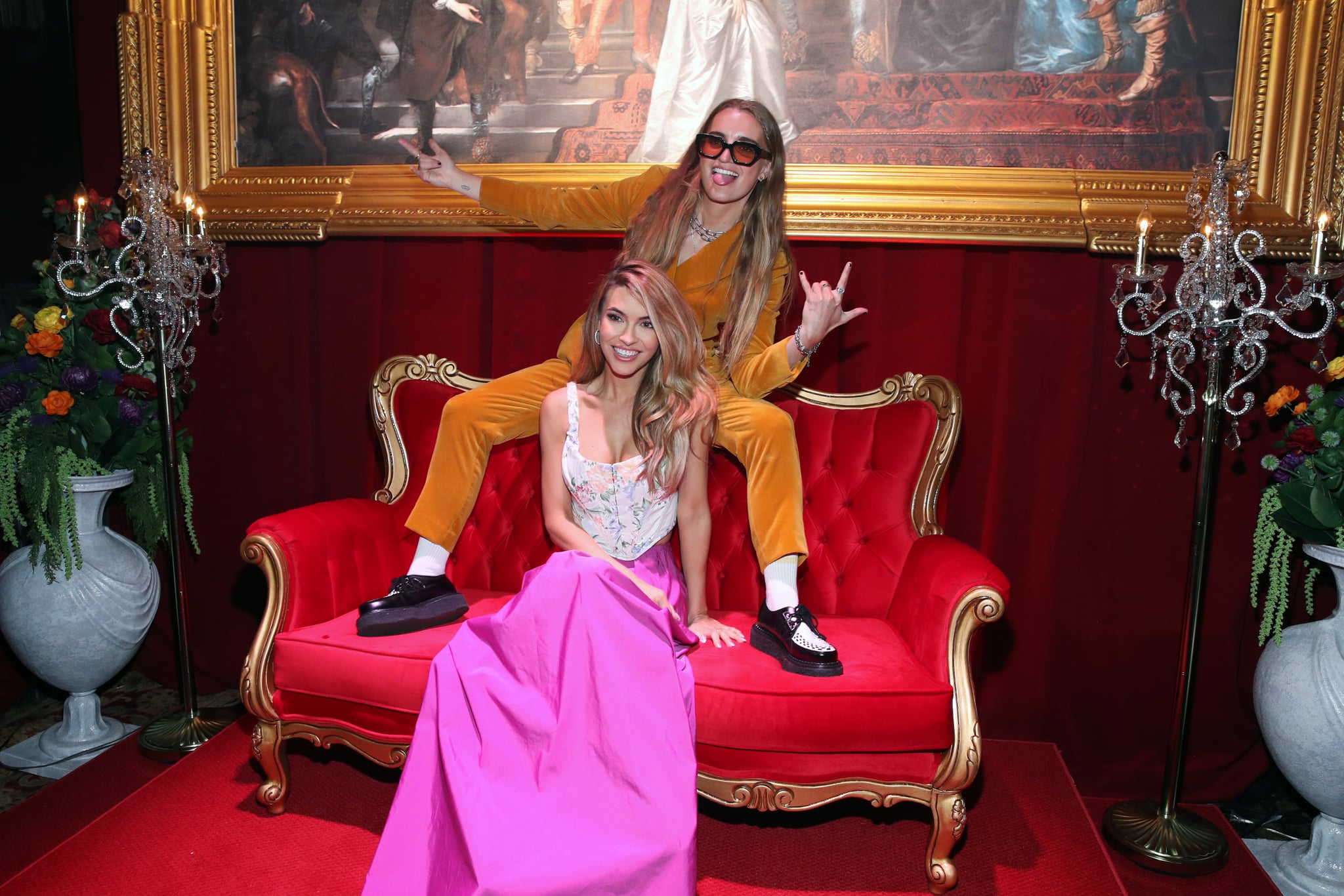 Two weeks after Chrishell Stause revealed that she's dating Australian singer G Flip during the "Selling Sunset" season five reunion episode, G Flip is opening up about how they first met. In a new interview on People's "People Every Day" podcast, the "Get Me Outta Here" singer said they first met Stause on Halloween when they were both seeing other people. While they didn't become involved until much later, it seems their first meeting left a lasting impression on them both.
"We met last year at Halloween," G Flip said. "We were both with our ex-partners then . . . And then, we obviously separated from our partners, and we just started talking and stuff. We just found a lot of similarities even though people would think we are from like different corners of the world. We find ourselves so similar sometimes."
The couple gave fans a peek at their relationship in G Flip's newly released music video. The visual, titled "Get Me Outta Here," which dropped on May 12, includes a steamy make-out session between the singer and the reality star. According to Stause, the video is about a "chaotic love story." During the reunion episode she said, "I come from soaps. I love acting. And with the job that we have, I don't always get to do it. At first of course I was like, 'Yes, let's do that.'"
Of the making of the video, Stause explained, "It was so much fun. We had such a blast. Not everyone's going to be ready for it, but I think it's great. I think it's amazing, the song is amazing."
G Flip echoed Stause's sentiments. They told People that filming the video together was "easy" and "fun." They said of the process, "And then it was really easy and fun on the film [set], you know, fun and breezy and easy. So it was great to make that clip. We watched it so many times before we actually put it out. We went through so many edits of it, but it's cool. It's out in the world now."
[embedded content]
In season five's final episode, Stause revealed the bombshell news about her relationship status after host Tan France asked if she was seeing anyone special lately. "I recently have been spending a lot of time with someone that's very important to me. Their name is G Flip. They're nonbinary, so they go by they/them," she said. "And they are an extremely talented musician."
"I'm so happy; so if that angers someone, that's not really my problem."
Fans had noticed that G Flip and Stause had been major presences in each other's Instagrams and social media comments for weeks. They were also spotted together on May 1 in Denver, where G Flip was performing. However, during the reunion, Stause didn't share when the relationship began, and it seemed that most of the "Selling Sunset" cast didn't know about the relationship either. Mary Fitzgerald said she "noticed" they were spending time together but had not asked Stause to clarify. Maya Vander said she didn't know at all.
About her sexuality, Stause said, "Nothing's really changed for me. I'm still very attracted to very masculine energy and a good human . . . I hear people talk about these things, and they're like, 'I knew from a young age.' That's not me. I'm just, I'm very open to good energy. I don't know what my future holds. But it is a complicated issue to talk about. Even now I'm nervous."
She continued: "I know being in this position, we get judged constantly. But at the end of the day, I'm so happy; so if that angers someone, that's not really my problem."
Season five of "Selling Sunset" focused a lot of its time on Stause's relationship with her boss, Jason Oppenheim. They announced their breakup in December 2021. During the reunion, Oppenheim got emotional talking about their split and teared up. "There's a lot of sadness and loss," he said. "I think watching the show made it more difficult. You know, brought it back up. It's been a few months, but I'm still going through stuff. I think there was a lot of love between us, and still is, and I still care about her very much. This has been a very difficult breakup."
Stause said that she "took the pressure" off herself when it comes to starting a family and that she's focused on "enjoying." Stause also admitted G Flip is in "a different place in their life."
— Additional reporting by Sabienna Bowman.