Great News, "Outlander" Fans – Season 7 Is Already in the Works!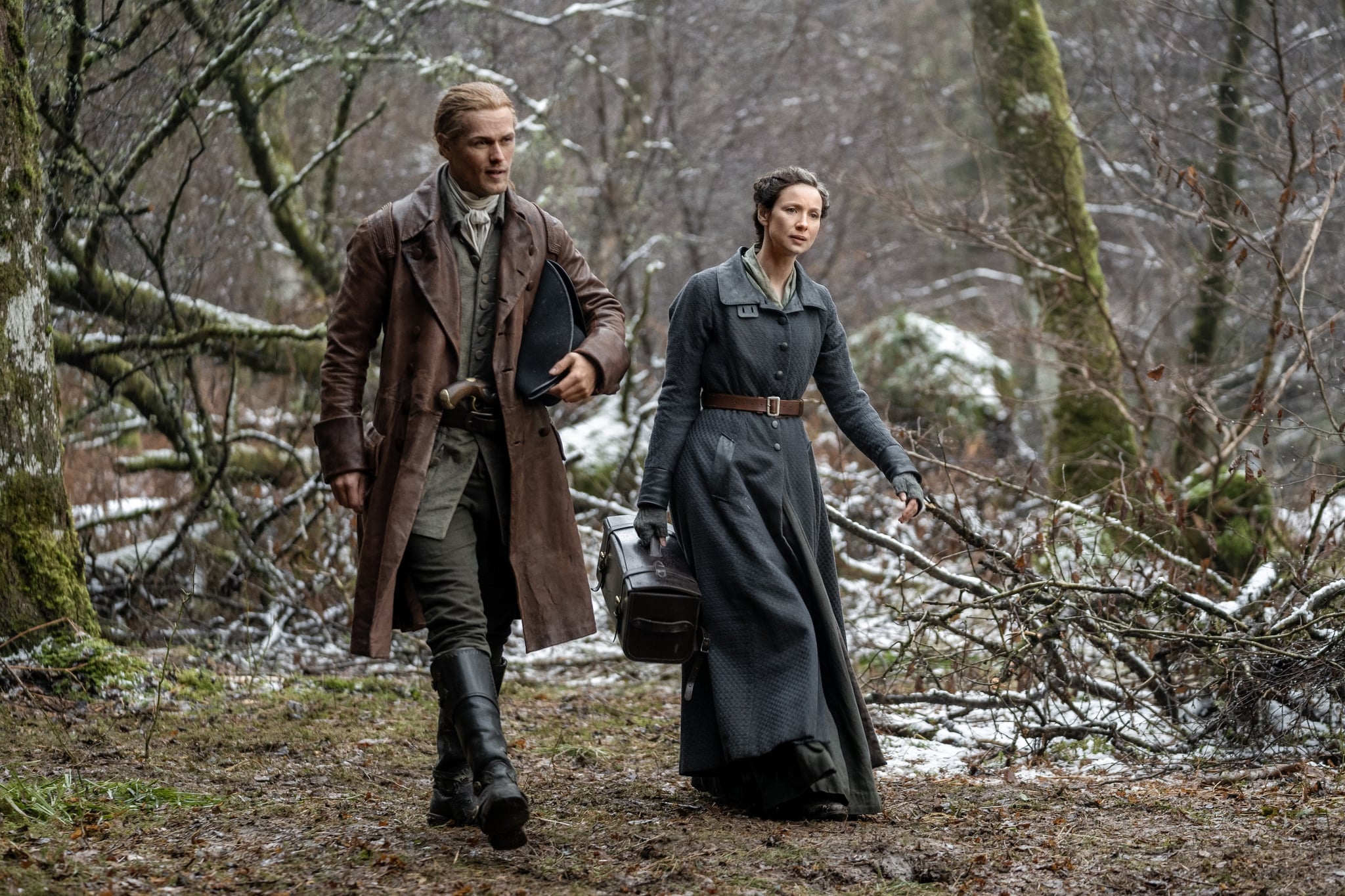 As the sixth season of "Outlander" continues to air on Starz this spring, we're already eager to know if there's more adventure and romance to come. While some shows wait for months after their season finales to announce renewal news, "Outlander" is definitely not one of them. In fact, season 7 of "Outlander" has been in the works for quite some time.
In March 2021, Starz shared the official season 7 renewal announcement while season 6 was still in production itself. "We just want to say thank you so much to all of you fans. . . . We could not do it without you!" Sophie Skelton, who plays Brianna, says in the announcement video. Now, a year later, work on the latest season has finally begun.
On April 6, the official "Outlander" Twitter account posted a first look behind the scenes, tweeting "The cast and crew are back at it — #Outlander Season 7 is in production!" The tweet was accompanied by a photo of Skelton, Catriona Balfe, Sam Heughan, and Richard Rankin all in costume. Heughan got in on the fun too, posting a silly picture of his own. "Wait!!! Is that @Outlander_STARZ season…. 7!?!?!? yazzz," he tweeted along with a picture of the four actors laughing on set.
Even better news? Season 7 is slated to have even more episodes, in part to make up for the pandemic-shortened season 6. "We just tried our best to keep everyone safe so we could continue to tell the kind of stories we wanted," executive producer Maril Davis told "Entertainment Tonight" ahead of the sixth season premiere. "Our production really did an amazing job . . . We condensed season 6 and got all the good material in there. And then we're going to give you a supersized season 7, which will present its own challenges."
Although it's too soon to tell when this next installment in "Outlander" will release, if it's already in production, viewers can hopefully see season 7 in 2023. But with more episodes to be filmed, fans may have to hang tight. This upcoming season is currently slated to have a whopping 16 episodes, tying the first season for the highest episode count in the series. We can't wait to see what this extra-long season will have in store for this thrilling book-to-TV series.