Harry Styles and James Corden Film Low-Budget "Daylight" Music Video in Fans' Apartment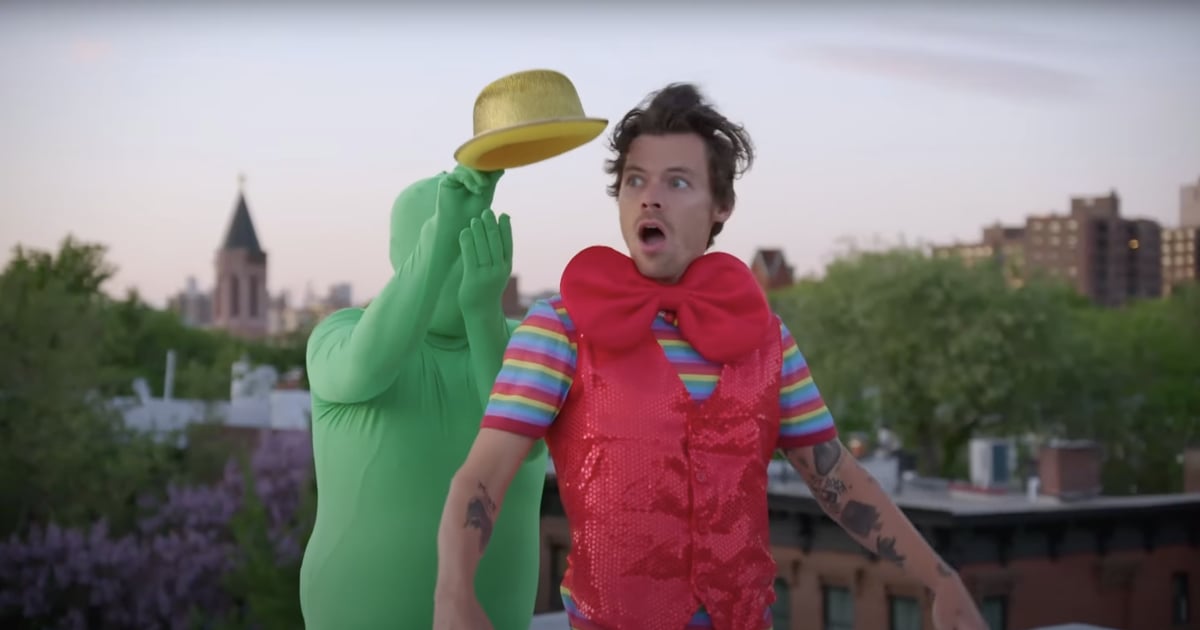 Harry Styles and James Corden just made music-video magic. With three hours to spare and $300 in their pocket, they shot a homemade video for "Daylight" from Styles's new "Harry's House" album. It was an ambitious project, but Styles assured the audience that he was not the one responsible for conceptualizing the challenge. "I can't stress this enough, this was all James's idea," he jokingly told the cameras.
The most important detail of any great music video is the location, which Corden and Styles were clearly missing. As they wandered the streets of Brooklyn, NY, they asked to film in strangers' apartments, meeting a few surprising rejections until a group of four young women finally allowed them to take over their space. The girls began to raid their rooms in search of suitable props and called up friends to be extras in the video. It's hard to believe that "We're filming a music video with Harry Styles" would ever be a hard sell, and the place was soon packed with people, glow sticks, hand-cut confetti, and whatever else Corden could scrounge up.
"I want this to be, just like, sexy as f*ck," Corden told Styles as he made him sit in the apartment's bathtub. Styles was a great sport the entire day, but he did have his doubts at times. "Should we just scrap it? Is it too late to just do a 'Carpool Karaoke'?" he asked from the comfort of the girls' bathroom. Corden had much more enthusiasm. "This is rock and roll, guys! This is rock. And. Roll," he proudly said.
Thankfully, those three hours of hard work paid off. The final result is a euphoric mashup of everything you would imagine a 20-something's life in New York City to be. Watch their music video for "Daylight" below to see how well Corden's directorial debut turned out.
[embedded content]