Here's How Much Time Passes Between the Episodes of "House of the Dragon"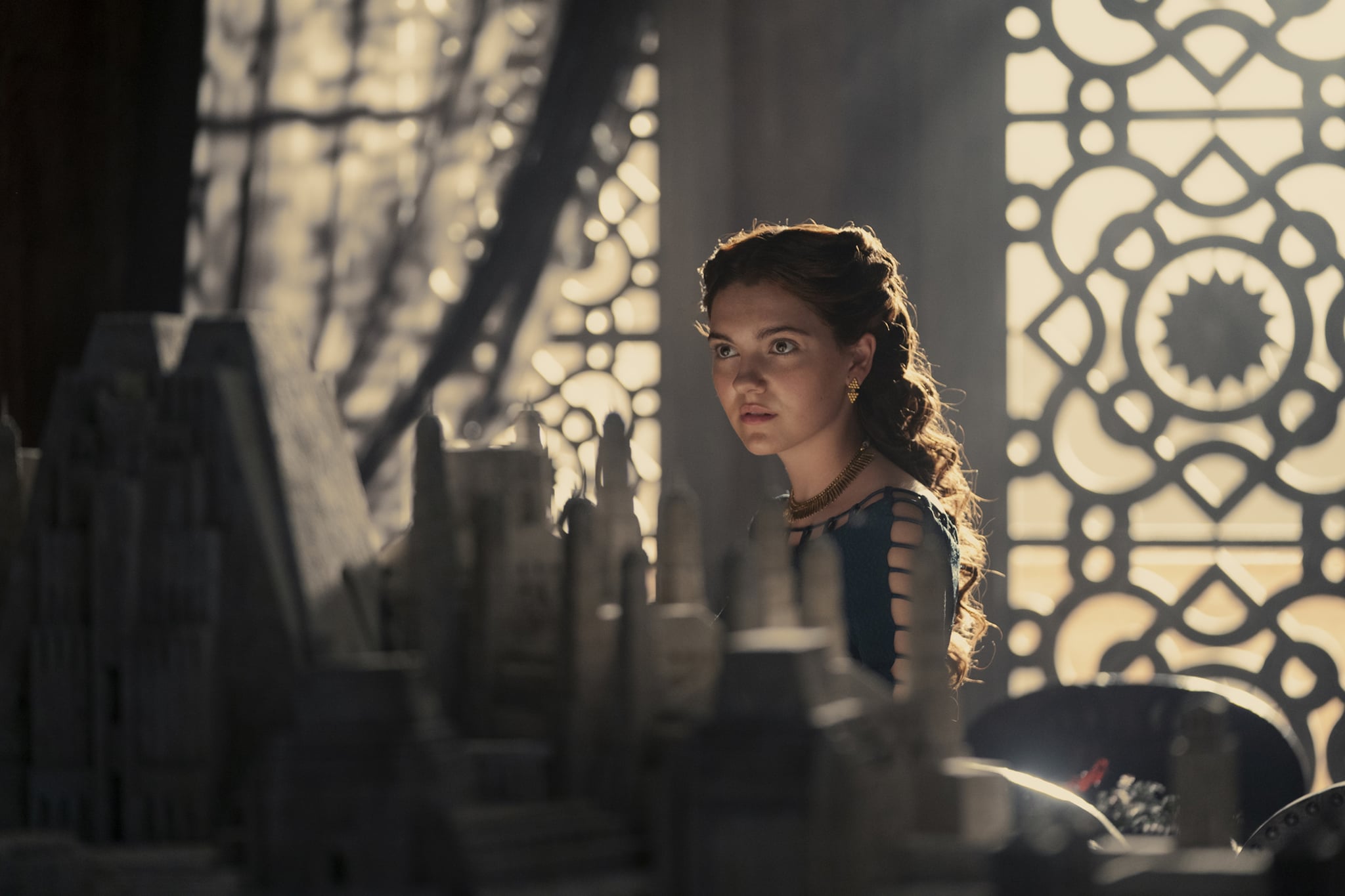 "House of the Dragon"'s first season is going to cover a pretty major swath of time, though we're not sure yet exactly how many years it will cover. We do know that at some points, the actors playing Rhaenyra Targaryen and Alicent Hightower — Milly Alcock and Emily Carey — will be swapped out for older actors, Emma D'Arcy and Olivia Cooke. But when exactly that big jump will happen, we're not sure.
Plus, there's how much time passes between each episode. The first episode covers the events around the death of Aemma Targaryen (Sian Brooke) as she delivers a Targaryen heir, who quickly dies. Viserys names Rhaenyra heir and shares the Song of Ice and Fire prophecy with her, removing his brother Daemon (Matt Smith) from the line of succession. Episode two doesn't pick up the next day, and some pretty important time has passed. There's an even bigger jump before the third installment. Let's break it down.
"House of the Dragon" Episode 2 Time Jump
"House of the Dragon" episode two takes place six months after the events of episode one, which Rhaenyra reveals in a scene with Alicent during an early part of the episode. Rhaenyra and Viserys are still mourning the loss of Aemma and trying to move on with their lives amid their grief. Rhaenyra is also struggling to get the men of the small council to respect her. The situation in the Stepstones has continued to grow out of control, to the consternation of Lord Corlys Velaryon. Prince Daemon has been hiding in Dragonstone with an army of his gold cloaks, without any intervention from his brother.
"House of the Dragon" Episode 3 Time Jump
"House of the Dragon" episode three takes place three years after the events of episode two. Episode two ended with Viserys announcing his intent to marry Alicent. In episode three, their first child, Aegon, is turning two years old. Viserys also tells Lord Tyland Lannister (Jefferson Hall) that the issue with the Crabfeeder in the Stepstones has been going on for three years.
Sign up for HBO Max now to watch "House of the Dragon."