Here's What Happens in "Tell Me Lies," the Sexy Novel Coming to Hulu Soon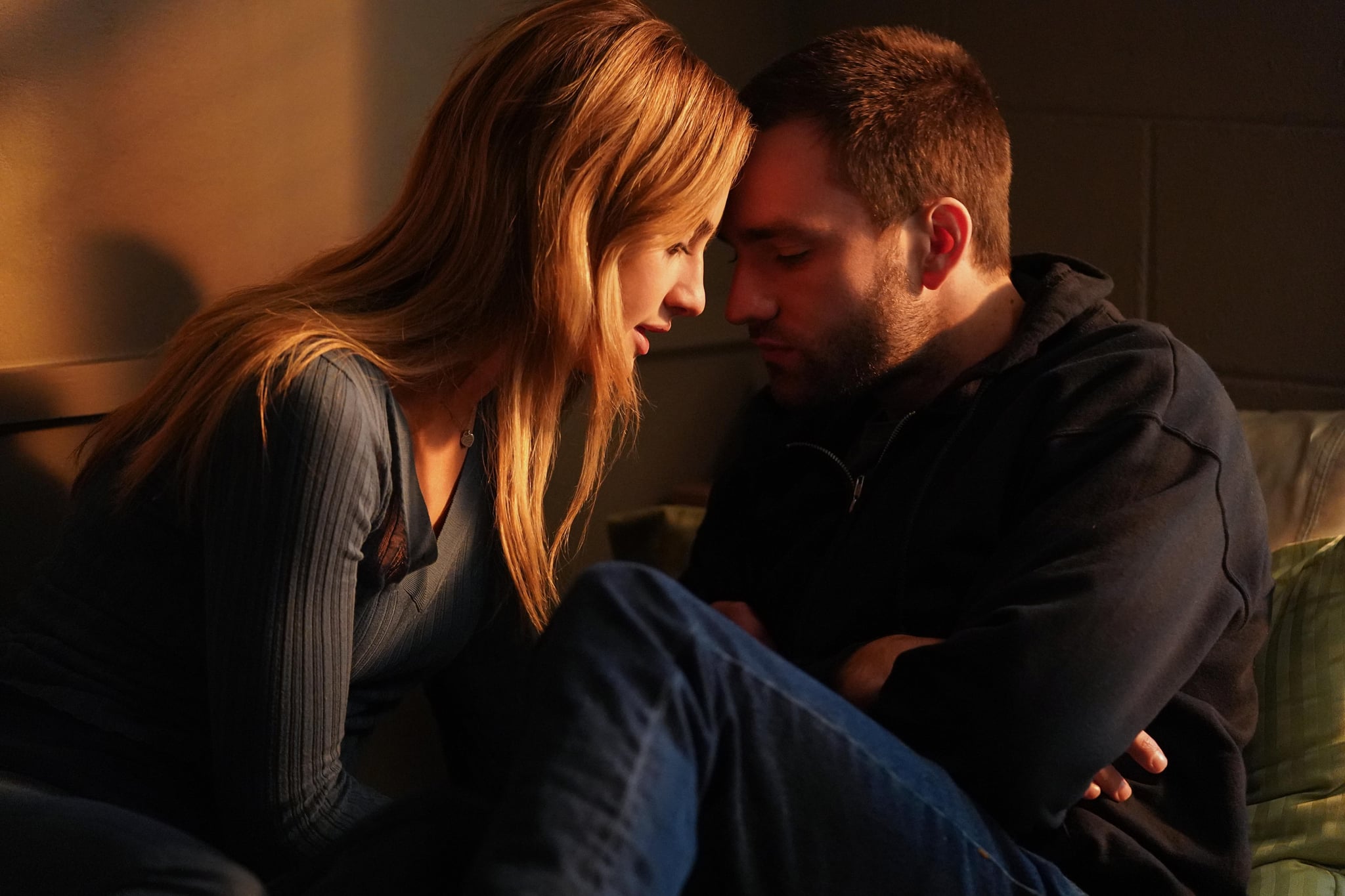 Image Source: Hulu
If you're like us, you've been patiently waiting for Carola Lovering's sexy, twisted coming-of-age novel "Tell Me Lies" to get the adaptation treatment since the page-turning antiromance was released. The steamy book is a fresh take on toxic relationships and young love. Finally, on Sept. 7, fans will get to see the first episode of the small-screen version of the story on Hulu, with new episodes every Wednesday.
As seen in the Hulu trailer, the series will star Grace Van Patten as Lucy Albright and Jackson White as Stephen DeMarco. For those who haven't gotten a chance to read the book yet and want all the dirty details, keep reading – but be aware, if you're hoping to go into the show unaware of what happens, turn back now because we're spoiling it all. Of course, we don't know how similar to the book the series will be, but we're counting down to Sept. 7 to see how it all goes down.
What Happens in "Tell Me Lies"?
The novel begins in the present, with a 20-something Lucy Albright preparing for her college pal's wedding. She's insecure, knowing she will see Stephen, with whom she has a mysterious past, at the wedding.
We then flash back to Lucy entering her freshman year of college at a small California campus, the opposite end of the country from her affluent Long Island hometown. Lucy is excited to get away, especially because it means escaping her mother, who she has not forgiven for an act of betrayal years earlier. Lucy has the kind of naivety and excitement that many do freshman year, making fast friends and attending wild parties while still maintaining her desire to study abroad for her journalism degree.
But the distractions are not enough for Lucy to forget her mother's unforgivable act — or her childhood friend Macy Petersen's mysterious death years prior. Lucy and Macy were family friends growing up. Lucy took tennis lessons with Macy's older brother, Gabe, as a tween, and had her first real crush on him. The two eventually kissed, but Gabe told Lucy she was too young, breaking her heart. Two years later, Macy died in a car accident. Lucy questions Macy's death often, as it was reported that she had been driving drunk, but Macy had told Lucy earlier that night that she hadn't been drinking. Instead, Macy said she was instead leaving the party to see a secret boyfriend.
At school, Lucy meets bad boy junior Stephen DeMarco the first week, and she can't help but crush on him. Getting Lucy to trust him (and sleep with him) becomes a mission for Stephen, something to distract him from his deteriorating relationship with his on-and-off girlfriend, Diana, as well as increasing flashbacks to a mysterious event from his past that he believes could ruin him.
Stephen is charming, and he and Lucy begin having sexual encounters regularly. Lucy feels sexy for the first time, and her feelings grow for Stephen. She tells him about her mother's past actions — something she's never shared with anyone before — and feels closer to him than anyone. The unofficial couple attend a party together, but while there, Stephen kisses Diana in front of Lucy. Lucy leaves in tears, and when she coincidentally ends up sharing a cab with the couple on their way to Diana's, Stephen pretends he doesn't see her.
The next semester, Stephen's last, he pursues Lucy again, claiming his and Diana's relationship is merely for convenience. Stephen's promise to Lucy that they can date publicly after his graduation, combined with an increase in romantic overtures, are enough to convince her to start seeing him again. They spend time together all summer, and Lucy finally feels secure in their relationship.
But at the end of the summer, Stephen breaks it off with Lucy before moving to New York City. He quickly pursues a relationship with a woman he doesn't care for, and the two move in together. It's a distraction from his now-constant flashbacks that involve him behind the wheel of a car. He finally reveals that he was driving the night Lucy's friend Macy died. The two were seeing each other secretly (at Stephen's request), and when she picked a drunk Stephen up in her car, he insisted on driving. She was giving him oral sex while he drove when they crashed, and Stephen fled the scene to avoid consequences.

Image Source: Hulu
During a campus visit, Stephen finds Lucy, telling her he is trying to escape living with his new girlfriend. She is angry but eventually forgives him for hurting her again, settling back into a secret romance. Eventually, Stephen moves out and begins officially dating Lucy – but, after some time, ghosts her without warning. Lucy hears Stephen went on a date with someone else, and when he finally agrees to talk to her, he coldly dumps her.
Lucy is absolutely crushed and reflects on her relationship with Stephen. She finally realizes that he was from the town that Macy said her secret boyfriend was from on the night that she died. Could it be that he was Macy's secret boyfriend, the one who may have been responsible for her death? Lucy's roommate calls Lucy's mother to come help her through her heartbreak, but when her mother arrives, Lucy confronts her for her act of betrayal: she caught her mother sleeping with Gabe years before, betraying not only Lucy but also Lucy's father. Her mother admits her wrongdoing and explains that Lucy's father has known about the affair since it happened. They reconcile.
Do Lucy and Stephen End Up Together in "Tell Me Lies"?
Nope! Years later, Lucy sees Stephen with his fiancée at Bree's wedding. Of course, he still follows Lucy afterward to flirt. Thankfully, Lucy isn't interested anymore, asking him instead if he knew Macy Peterson. He lies, telling her he doesn't recognize the name. Lucy walks away, finally feeling freed from her feelings for Stephen.
How Does "Tell Me Lies" End?
The book ends with present-day Lucy calling her mother to inform her she'd like to move back to California and follow her dream of becoming a travel journalist.