Here's Who Will and Won't Be Returning to Star in "Hocus Pocus 2"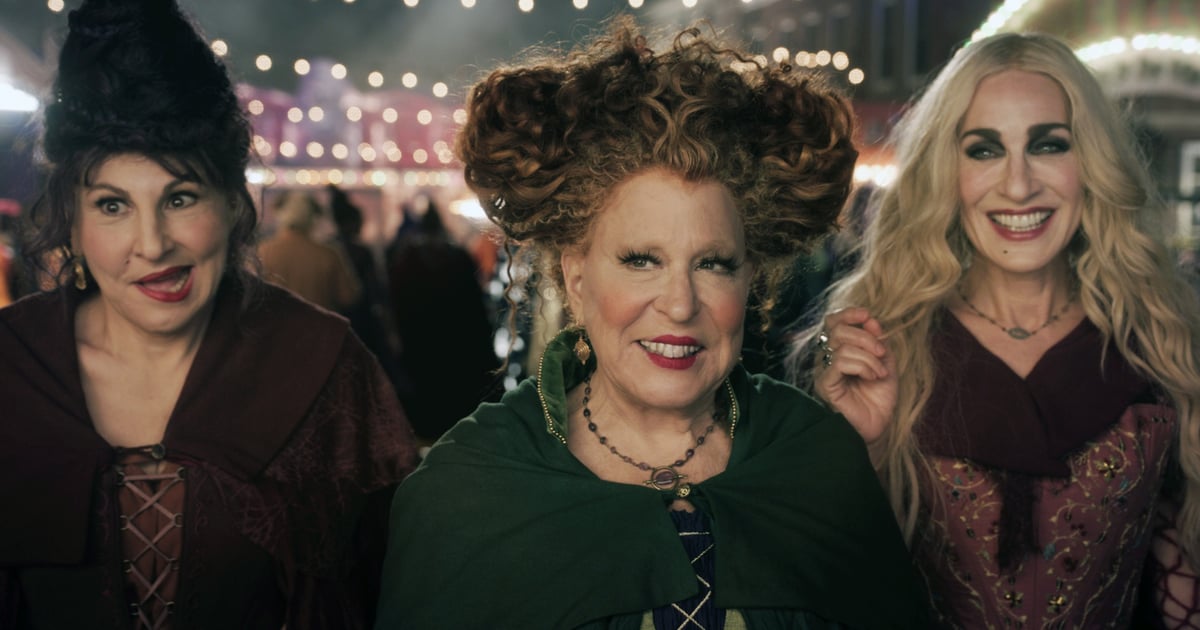 It's almost time to dust off those spell books and don those witchy wardrobes! "Hocus Pocus 2" is set to rise from the spooky shadows for its Sept. 30 release on Disney+. The original 1993 "Hocus Pocus" has become a true Halloween pop culture staple (in everything from makeup tutorials and baking kits to Dunkin' coffee cups and charcuterie boards). Now, nearly 30 years later, producers at Disney are finally giving the iconic story another chapter for a new generation of fans.
Those loyal to "Hocus Pocus"'s origins already know a lot about its upcoming sequel's plot based on the teaser trailer Disney released in June of this year. Actresses Bette Midler and Sarah Jessica Parker also posted about their reunion and experiences filming "Hocus Pocus 2" on Instagram, giving fans a definite confirmation that they would be reprising their roles as the iconic Winifred and Sarah Sanderson.
But while fans are excited for the return of all three original Sanderson sisters, "Hocus Pocus" has a few more characters who contribute just as much to the original's cult-classic status, and fans are wondering who's coming back to Salem this year. Check out the "Hocus Pocus 2" trailer ahead, and then read on to find out who among the original "Hocus Pocus" cast will and won't be back for the sequel.
[embedded content]