Here's Why You Recognize Long-Haired "Stranger Things" Newcomer Argyle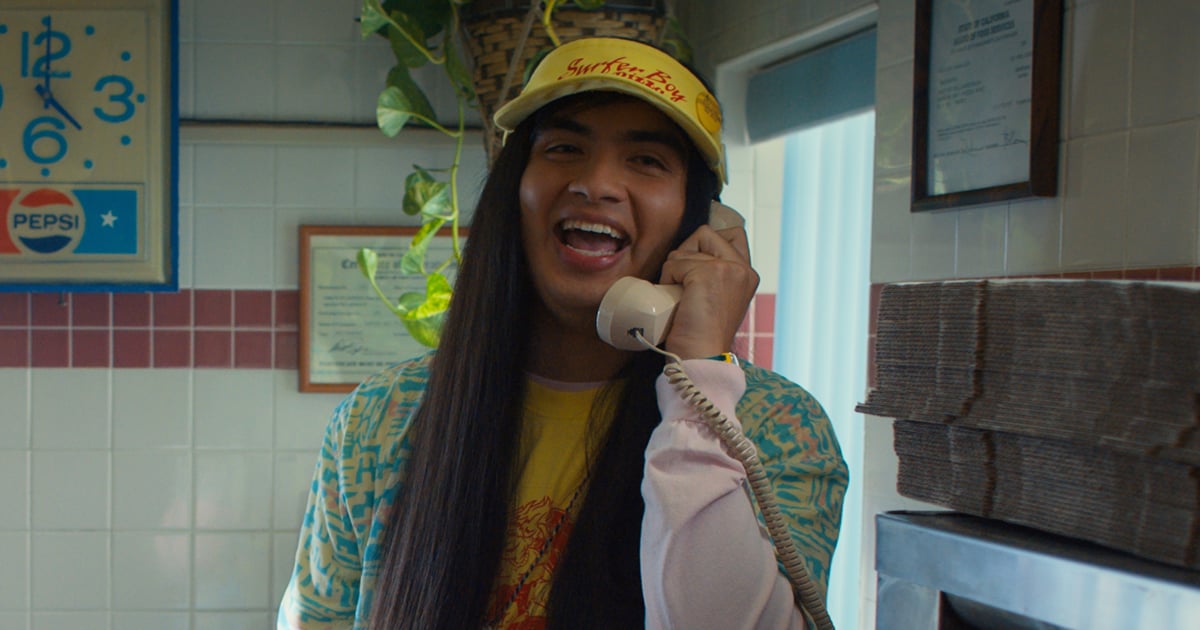 "Stranger Things" season four welcomes a handful of newcomers, but Argyle is one of our favorite additions to the supernatural chaos. With long, dark brown hair that reaches all the way to his hips, Argyle has a distinctive look we recognized as soon as he made his onscreen debut. The laid-back character is played by Eduardo Franco, who's brought his lucious locks and acting skills to a handful of big titles through the years, including the 2019 film "Booksmart" and the Netflix show "American Vandal." The 27-year-old actor also held a recurring role in a Disney XD series from 2015 to 2017 and voiced a frog in a recent animated film, so yep, he's got range.
Introduced in the first episode of "Stranger Things" season four as Jonathan Byers's stoner pal who lives in Lenora Hills, CA, Argyle delivers humor right off the bat with his first line. "Hold onto your butts, brochachos!" he says before speeding off to drive Jonathan, Eleven, and Will to school in his Surfer Boy Pizza van. He continues to provide much-needed levity and laughs between dark season four scenes that revolve around Vecna the murderous wizard, Eleven reliving her haunting past, and Hopper trying to escape the Russian prison. Plus, Argyle just makes sense in the "Stranger Things" universe — his laid-back vibe is perfectly '80s, and he fits right in with Will, Mike, and the rest of the gang.
In addition to Franco's Argyle, other familiar-faced cast newbies this season include Dmitri, the Russian prison guard portrayed by Tom Wlaschiha, who appears in "Game of Thrones" as Jaqen H'ghar. There's also Victor Creel, played by Freddy Krueger actor Robert Englund, and "The Falcon and the Winter Soldier"'s Regina Ting Chen stars as guidance counselor Ms. Kelly. Read ahead to refresh your memory on Franco's prior roles before he joined "Stranger Things" as Argyle, and stay tuned for more scenes with the sure-to-be fan-favorite in season four volume two later this summer.