I Decoded 20 Easter Eggs in Taylor Swift's "All Too Well" Video So You Don't Have To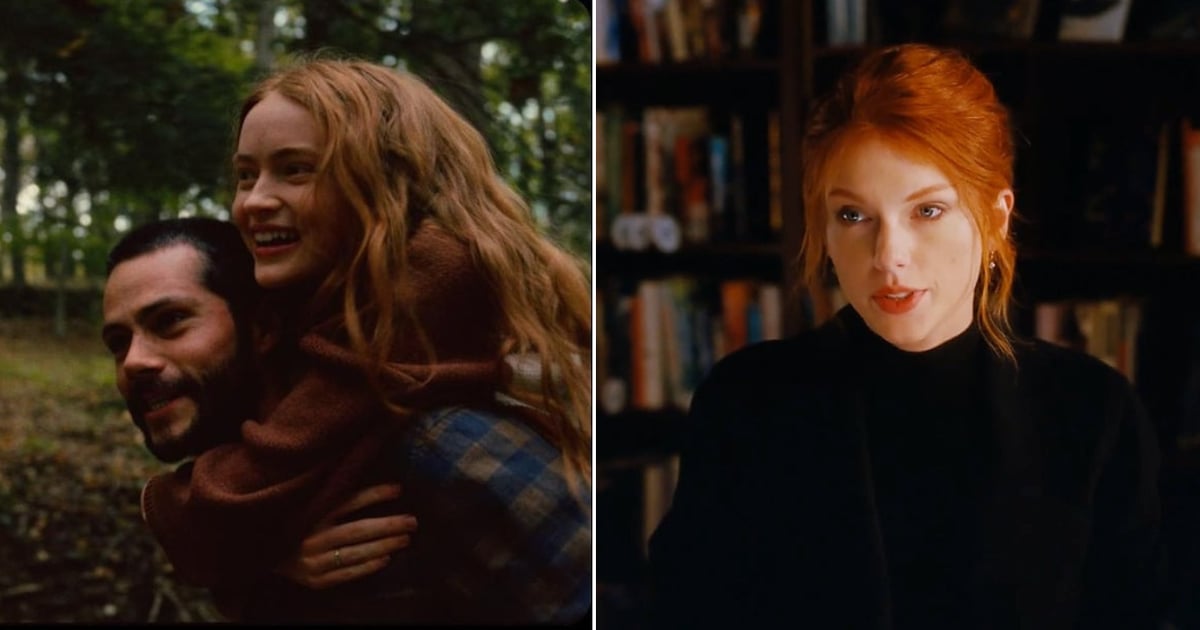 The autumn setting, the lost scarf, the dancing around the kitchen under the refrigerator light, the innocent beginning of a relationship shown all the way until its bitter ending — it was rare, and it was all there in Taylor Swift's All Too Well: The Short Film music video. The 10-minute extended version of the classic track off Swift's Red album was nearly a decade in the making, and it's finally seeing the light of day. Let me tell you: after hearing it, I might be OK, but I'm not fine at all!
Initially released in 2012, the song displays Swift's immaculate songwriting at its finest. And now the fan-favorite classic is finally receiving its due as it gets the single treatment. Swift perfectly managed to translate the vivid imagery of her lyrics onto the screen. Directed, written, and now owned by Swift, the short film stars Sadie Sink, Dylan O'Brien, and Taylor herself. The video, which premiered on YouTube on Nov. 12 following the release of Red (Taylor's Version), is the perfect ode to Swift's dedicated fans' near-decade-long perseverance and wishful thinking.
[embedded content]
In classic Swift fashion, the visuals for "All Too Well (10 Minute Version)" are chock-full of Easter eggs that cleverly refer to the real-life relationship that inspired this masterpiece. After watching the short film more than 13 times, my inner Swiftie was screaming internally (and externally — sorry, Mom) after spotting these hidden clues. So if you're also itching to decode all the Easter eggs in All Too Well: The Short Story, grab your red scarf and keep scrolling ahead as I break them all down!