I Know What You Did Last Summer: We Need a Second Season STAT After That Cliffhanger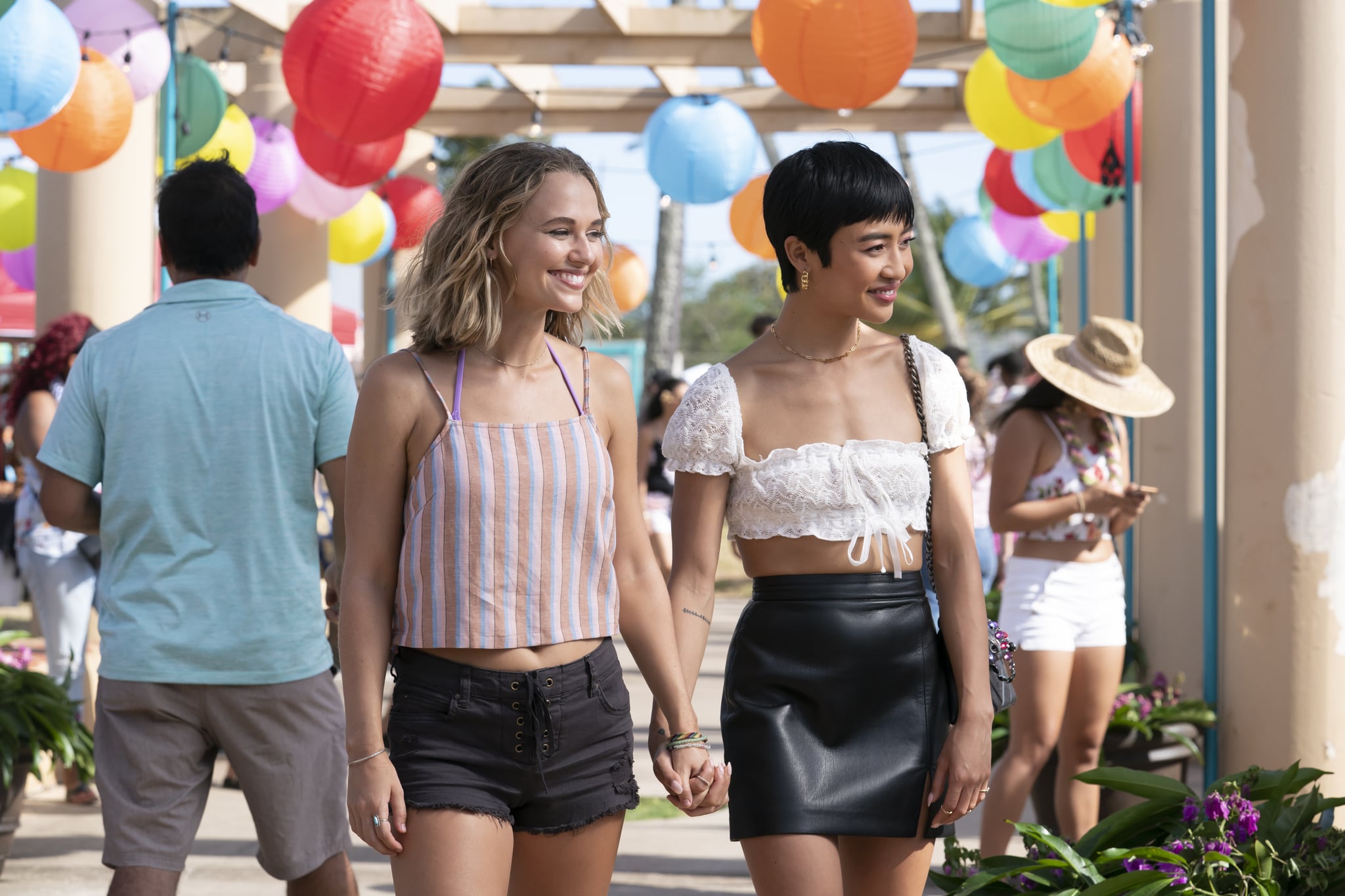 Season one of I Know What You Did Last Summer came to an end on Nov. 12, and whew, a lot went down. Not only did we finally figure out who the killer is — ahem, Margot (Brianne Tju) — but now Margot and Alison (Madison Iseman) are in a relationship?!? Excuse me, what? We did not see that one coming!
"It was the hardest secret for me to keep," Tju told Us Weekly. "I believe once we started shooting the last block — episodes seven and eight — that [showrunner Sara Goodman] told everybody, and then when they were going to know anyway because the episode [scripts] were coming out. I think everyone kind of had the same reaction of like, 'Oh my God!' But then also, 'Oh yeah, that makes sense!' . . . Margot's definitely a little crazy!"
On top of all of that, the season finale ends on a major cliffhanger with Riley (Ashley Moore) opening her eyes after everyone believed she was dead. Clearly, there's lots of material to work with for a second season, but will it happen? As of now, a second season hasn't been confirmed, but Tju would like to continue the story.
"I don't want it to be over. I wish I had an answer for the fans [about whether there's a season 2]. I hope there is," Tju told the publication. "I feel like there are a lot of places for these characters and stories to go, especially with Riley very possibly being alive. There's also the cult aspect that I think is really interesting and would be, I think, really fun to explore in another season. As of now, I don't know. And very selfishly, I want to know what the heck is happening with Margot and Alison! I need them to blog day in my life videos. I need some closure."
And we couldn't agree more — fingers crossed we get a second season!
Image Source: Amazon Prime Video