I'm Eternally Grateful to Live During the Era of Lady Gaga and Adam Driver's Friendship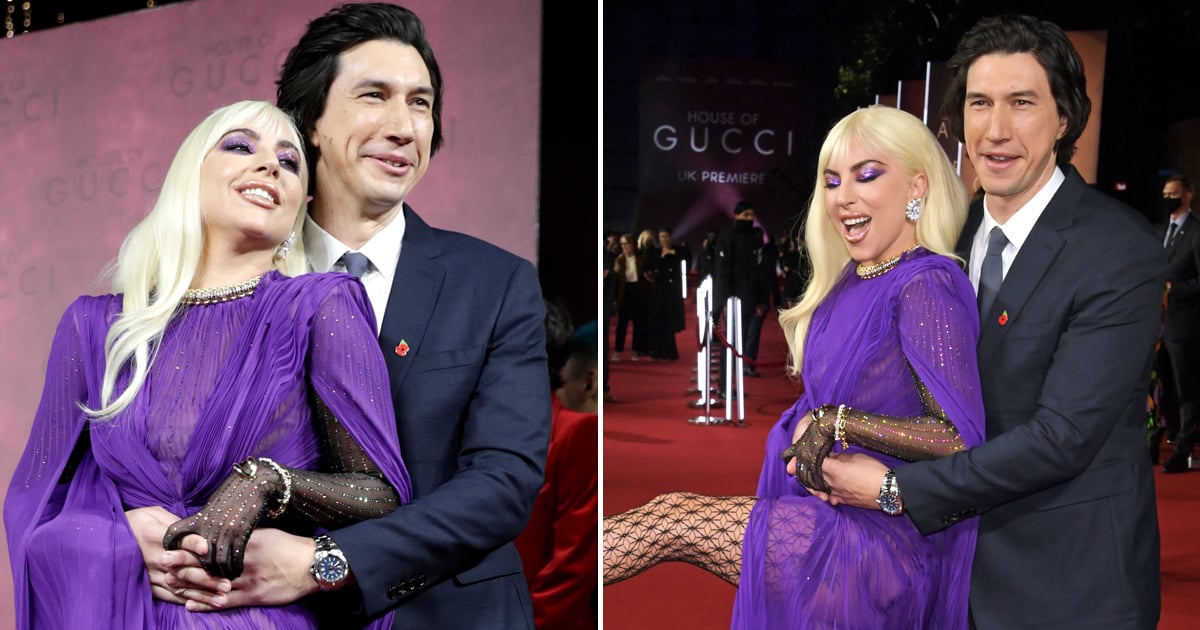 If you'd told me even five years ago that come 2021, Lady Gaga and Adam Driver would be Hollywood's hottest new friendship duo, I'd wonder how on earth the universe managed to hack into my dream journal. The talented stars operated in decidedly different circles until joining forces for House of Gucci, in which they portray fashionable power couple Patrizia Reggiani and Maurizio Gucci. The actors don't just have chemistry while in character as husband and wife, though — it's clear their bond has remained intact long after the cameras stopped rolling.
While promoting their film, which is set to debut on Thanksgiving Day, Lady Gaga and Adam have put their unexpected friendship on display plenty of times. During interviews, they always gush about their mutual respect and admiration for one another, with Gaga recently telling Extra, "[Adam is] an incredible actor, he's so intelligent, he's so funny, and we built a beautiful friendship." Meanwhile, when asked by Access Hollywood about the funny Instagram snap she shared of Adam's shirtless Burberry cologne ad, Gaga laughed and responded, "He's my bud, he's my bro." Oh, and let's not forget when they fist-bumped after Graham Norton complimented them on their steamy House of Gucci sex scene!
In order to further spread the word about Lady Gaga and Adam's "beautiful friendship," I'm starting a virtual photo album of their press-tour photos together. Check out all the best snaps we've been treated to thus far, and be sure to check back here for more updates on their bond leading up to House of Gucci's premiere.