Indulge in Photos of Jonathan Majors and Michael B. Jordan Filming "Creed III"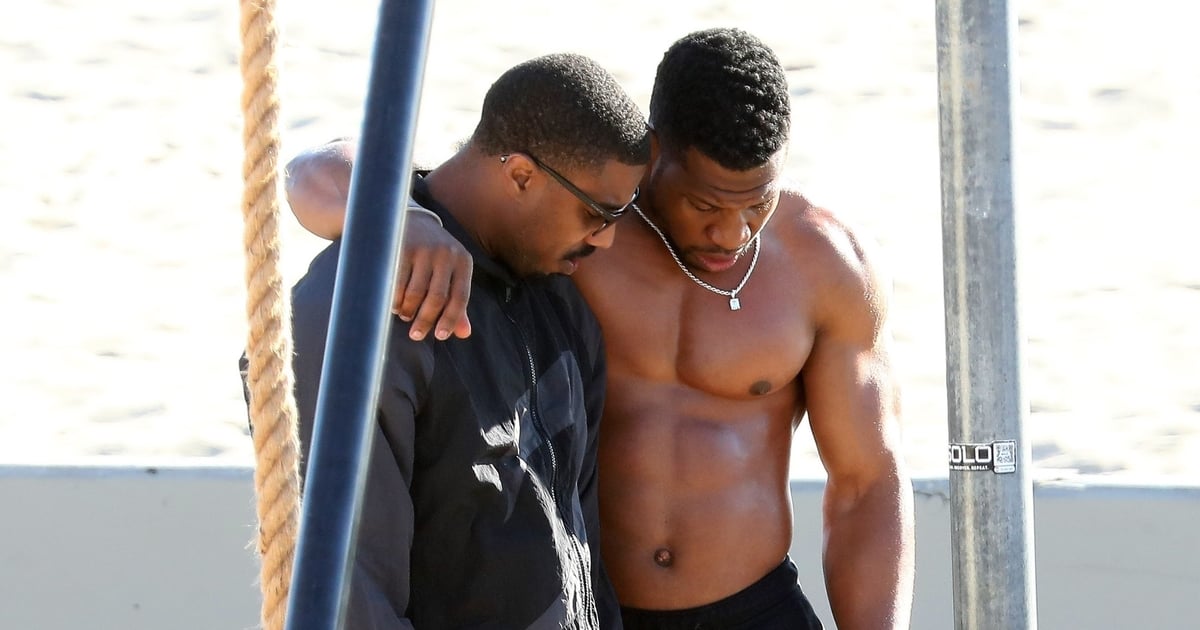 Well, well, well, if it isn't our two imaginary husbands having a great time without us. On March 29, Michael B. Jordan and Jonathan Majors were spotted filming "Creed III" in Venice, CA, and the photos are causing quite the stir. Jordan is making his directorial debut for the film, and in the latest batch of on-set photos, we're getting an extremely flattering look at the duo in action. We see a toned Majors training on the beach — climbing up ropes, hanging from a pull-up bar, and sprinting in the sand — as he chats with Jordan.
Majors is set to star as a villain in the third installment of the "Creed" films, where Jordan will reprise his role as Adonis Creed. Tessa Thompson and Phylicia Rashad are set to return as well. "Creed III" will release in theaters on Nov. 23, marking over four years since we've seen Jordan in the ring when "Creed II" released in 2018.
The photos of Majors and Jordan working together come just a few days after they hung out at the 2022 Vanity Fair Oscars party. While Jordan and girlfriend Lori Harvey made their red carpet debut during the March 27 event, Jordan also took time to pose with his pal and costar Majors in some very dapper photos. Gawk over the photos of Majors and Jordan filming "Creed III" ahead, and get excited for a potential battle over the title for heavyweight champion.