Kaley Cuoco and Tom Pelphrey Go Public With First Couple Appearance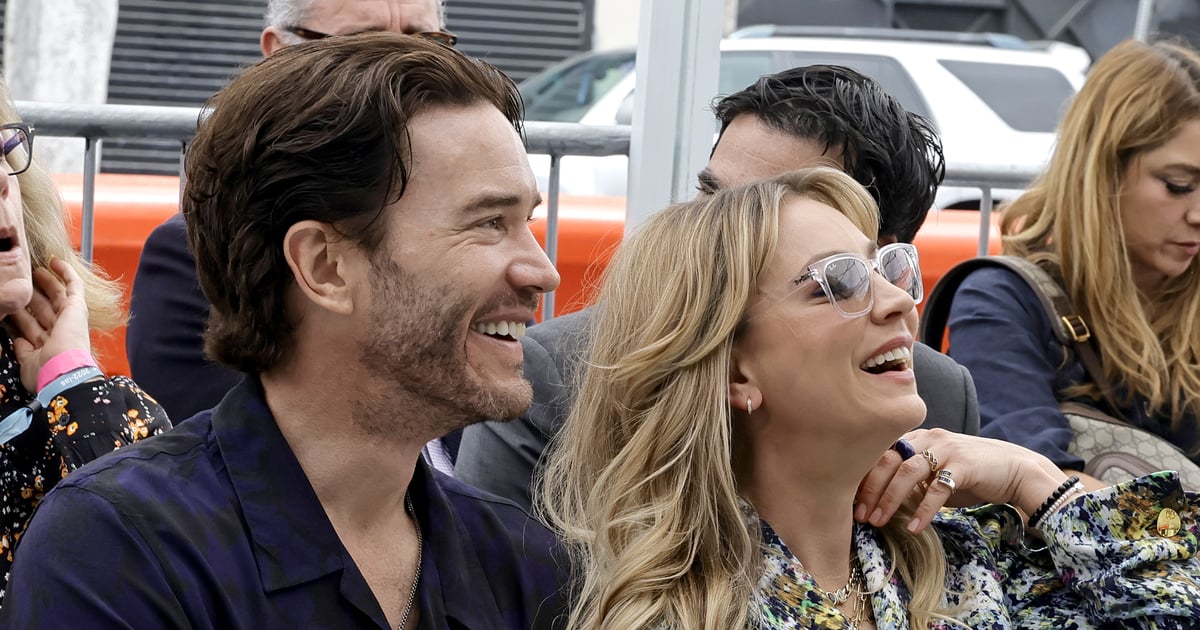 Kaley Cuoco and Tom Pelphrey are taking their romance public. The "Big Bang Theory" alum and "Ozark" star just made their first appearance as a couple since revealing their relationship earlier this month. On May 23, they attended the Hollywood Walk of Fame star-unveiling ceremony for television producer Greg Berlanti, who works with Cuoco on HBO Max's "The Flight Attendant." Sitting front row at the event, Cuoco and Pelphrey cuddled up to one another, held hands, and shared a few laughs, beaming from ear to ear the whole time. After the ceremony, Cuoco snapped a cute selfie of her and her boyfriend smiling in a restaurant booth, adding an Instagram Stories sticker that said "Sweetie." It's pretty clear these two are smitten with one another.
The lovebirds first announced they're dating on May 3, both sharing PDA-filled photos on Instagram at the same time. Cuoco posted a gallery of pictures from a mountain vacation — including a selfie of Pelphrey kissing her cheek — captioning it, "Life lately . . . 'the sun breaks through the clouds, rays of gold slipping into my eyes and heart, rays of yellow to break the grey.'" Since then, they've shared snaps from a joint visit to an animal farm and left sweet comments on each other's posts. Pelphrey wrote, "Favorite person," on Cuoco's May 15 Instagram gallery, while she wrote, "My Tom," and dropped several red-heart emoji on his photo dump from the day prior.
Read ahead to check out every cute picture of Cuoco and Pelphrey looking like two peas in a pod for their public debut on the Hollywood Walk of Fame.