Kylie Jenner and Travis Scott Went With Another Unique Name For Their Second Child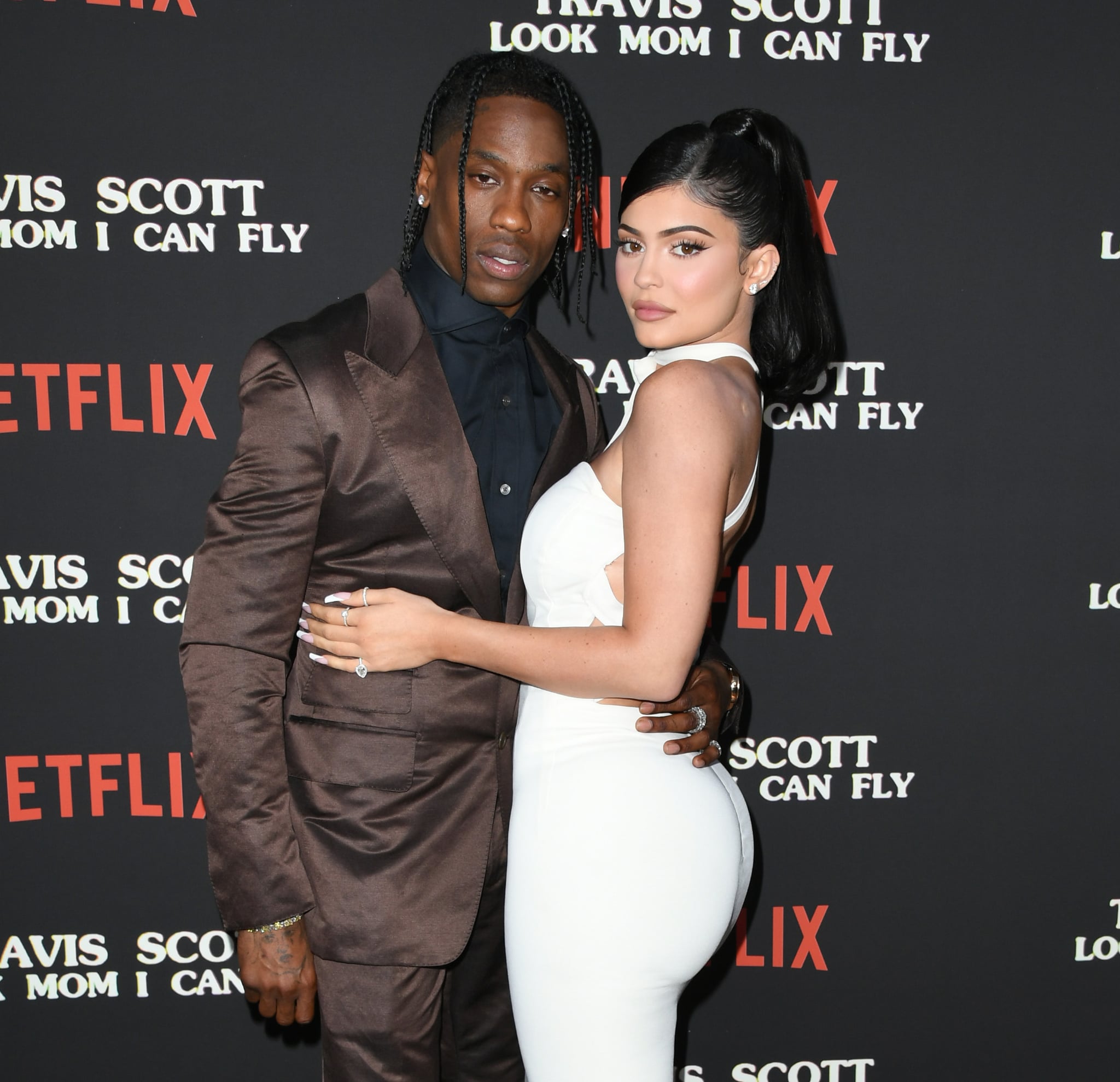 It's official — Kylie Jenner and Travis Scott are the parents of two! Jenner announced the birth of her baby boy on Sunday, Feb. 6, with a black and white Instagram photo captioned, "💙 2/2/22." The pair decided to keep Stormi's little brother's name under wraps at first, which sent fans into a frenzy speculating what it could be. One compelling theory took hold among fans pretty quickly, but on Feb. 11, Jenner finally revealed the new baby's name on her Instagram Stories, putting all the theories to rest.
The most popular theory prior to Jenner's reveal was that of TikToker @free_sample98, who theorized the baby's name was Angel because Jenner's closest friends all took to the comment section of her announcement with very similar posts. Jenner's mom, Kris Jenner, commented "Angel Pie," while sister Kim Kardashian commented an angel emoji and a blue heart. Kylie's close friend Anastasia Karanikolaou commented something similar, writing, "angel baby," followed by a red heart. The TikToker also pointed out one photo on Jenner's Instagram taken at the star's earthy but glamorous baby shower that showed the embroidered words "Angel Baby" on her decorations.
Still, not every Kardashian-Jenner fan subscribed to this theory. After scrolling through Jenner's photos, TikToker @jessthereporter learned that the mom of two used to refer to her firstborn, Stormi, in a similar way. @jessthereporter argued that Jenner would never name her second baby something that she called her first baby. I mean, the Kardashian-Jenner family always have to be original, right? If they don't rewear outfits, I highly doubt they would reuse names.
It turns out the "Angel" theory skeptics were right. Jenner took to her Instagram stories on Feb. 11 revealing her and Scott's new baby's name is Wolf Webster. It definitely comes out of left field for fans who were super convinced the baby's name was Angel, but the alliteration in little Wolf's name does feel super on-brand for the Kardashian-Jenner family.