Lady Danbury and the Queen's Friendship May Be Deeper Than Than You Think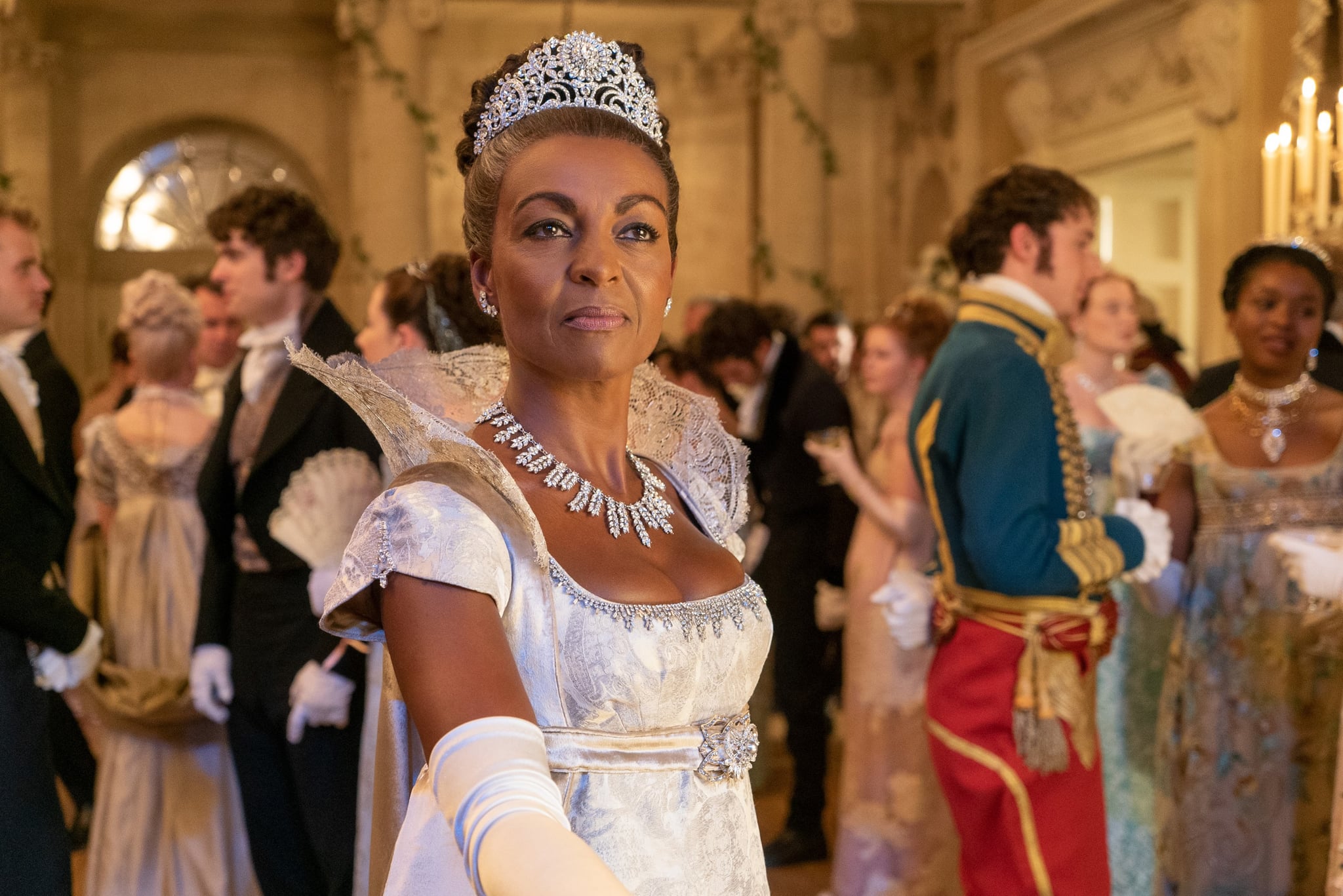 One of the most underrated relationships on "Bridgerton" is between gossip-loving Queen Charlotte and the imperious, fabulous Lady Danbury. The two may be supporting characters to the Bridgerton siblings and their love interests, but there's no question that they steal every scene they're in. Watching closely, it's clear that the Queen and Lady Danbury have a nuanced friendship of their own, but how much do we really know about them?
Lady Danbury and Queen Charlotte's Friendship in the "Bridgerton" TV Show
It's not completely explained on "Bridgerton" how Lady Danbury and the Queen are friends, but it's pretty clear from their interactions that they've known each other well for a long time.
It's the little moments that show their friendship. For instance, Lady Danbury's knowledge of the Queen allows her to come up with the plan that succeeds in getting the Queen's approval for Simon and Daphne's marriage. When she then accompanies Simon and Daphne to plead their case, the Queen dryly asks a curtseying Lady Danbury, "As low as you can go, Lady Danbury?" and Lady Danbury snarkily responds, "With these knees? Yes, Your Majesty." The fact that both women appear amused by the exchange gives more insight into their friendship that clearly goes deeper than we know.
We're much more likely to learn more about their friendship in the upcoming prequel spinoff series. The limited series, which was announced in mid 2021, is set to reveal more about the backstories of the three "matriarchs" of the "Bridgerton" universe: Queen Charlotte, Lady Danbury, and Violet Bridgerton. Not much is known about the upcoming season of the show, including the cast, but with that premise, it's assured the origins of their friendship will be revealed in due time.
Lady Danbury and Queen Charlotte's Friendship in the "Bridgerton" Books
If you've come into the world of "Bridgerton" through the TV show rather than the books, you might be in for a little bit of disappointment. It's hard to imagine "Bridgerton" without Queen Charlotte presiding over everything, but in the books by Julia Quinn, that's exactly what we've got. The Queen was an original character added for the Netflix adaptation, although she is loosely based, of course, on the historical Queen Charlotte.
Luckily, at least half of this witty pair is still on the page! Lady Danbury is there throughout the Bridgerton book series, with quips and observations as sharp as you could ask for. Adding in her relationship with the Queen just gives another layer to this scene-stealing character!