Lana Condor and Anthony De La Torre's "Biggest Argument" Is Actually Hilarious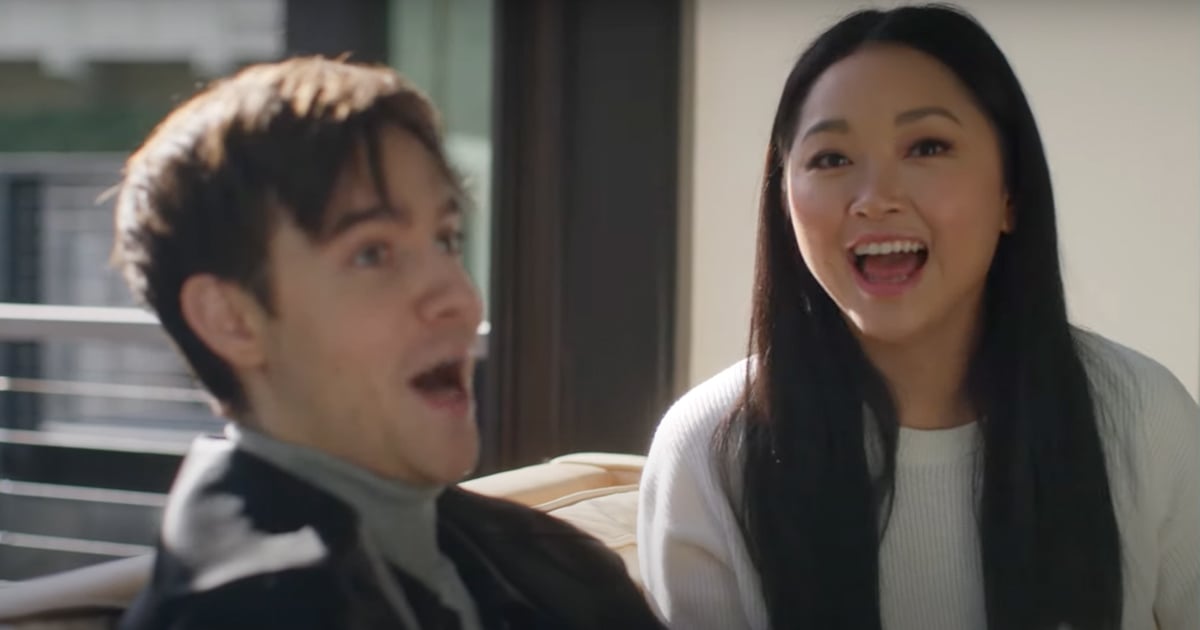 Lana Condor and Anthony De La Torre are deep in wedding planning after announcing their engagement on Jan. 28. But in between tracking down the perfect wedding dress, admiring her custom engagement ring, and promoting her new film, "Moonshot," with Cole Sprouse, Condor happily makes time to spend with her fiancé and their two dogs, Emmy and Timmy. The proud pet parents have posted dozens of photos with their four-legged friends, but Lana says their smallest dog, Timmy, who they adopted in October 2021, was the source of their "biggest argument," which actually turned out to be hilarious.
"Yeah, but you didn't even notice because I did such a good job."
"I always get the dogs at the worst possible time," Condor said in a recent "24 Hours" video shot for Vogue. "Like it's so not convenient to have gotten Emmy on a press tour and it was so not convenient to get Timmy while shooting a television show. But when I'm having a mental breakdown, I immediately am like, 'Give me dog!'"
Cuddled up to her fiancé on the couch, Condor explained that De La Torre secretly cut their dog's hair while she was away for work, even though she'd asked him not to before she left. "I was like, 'Don't cut [Timmy's] hair,'" she said. "I was gone for one day. I come home and he had cut his hair."
Laughing, De La Torre hopped in to defend himself. "Yeah, but you didn't even notice because I did such a good job," he said before Condor interjected. "Yeah, 'cause I threatened your life," she joked. "I said, 'Don't mess this up.'" Jokingly, De La Torre mouthed "help" to the camera crew as Condor playfully leaned in to whisper, "She's holding me hostage." As far as arguments go, that's pretty damn adorable.
The couple spent the rest of the video walking their dogs at sunset, enjoying an early dinner, and meeting up with Condor's dad, Bob Condor, a sports journalist, at a Seattle Kraken hockey game at the Climate Pledge Arena in Seattle. Watch Lana's full "24 Hours" video and see De La Torre's face as she recounts the story about Timmy's hair here.