Little Mix Are Serving Us Serious BME (Badass Mom Energy) in the New Video For "No"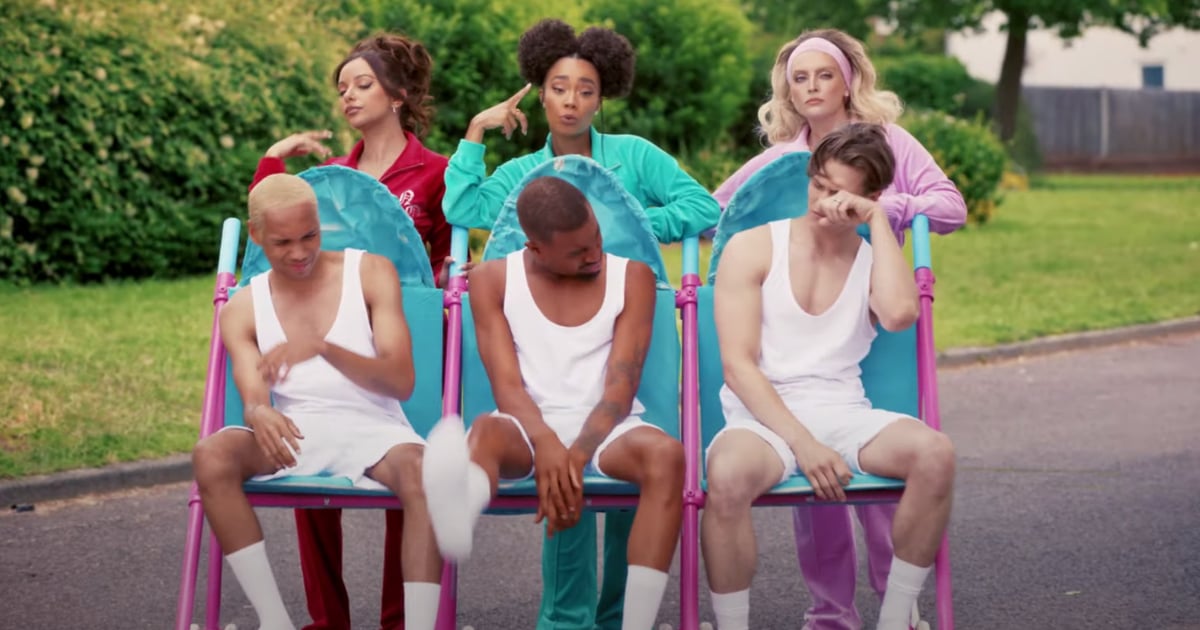 [embedded content]

Little Mix just released a greatest hits album, Between Us, and to celebrate, fans have been treated with a shiny new video for their latest single, "No". Surprisingly glamorous, the video opens with Perrie Edwards, Leigh-Anne Pinnock, and Jade Thirlwall in matching Juicy Couture-style tracksuits, each pushing a fully grown man in their pink prams.

The girls are then shown in flowing satin dresses with ultraglam eye makeup, doing housework while the men in their lives are sat down doing nothing (made even more frustrating by the fact that Leigh-Anne and Perrie are both pregnant in the video). Their mundane lives seemingly change when Thirlwall reaches for a box called "The Man-ual", and suddenly, the roles reverse. The song appears to be about the girls taking control of their lives, and acknowledging that they've changed for the better, singing, "I'm not the kind of girl I was before" — and honestly, we're here for it.

The band shared the video on Twitter, with a funny (and possibly necessary) caption that read, "The No music video is out now. Don't worry, no one was harmed in the making of this music video," which we're obviously very glad to hear.

Watch the brand-new video for "No" above.