Lizzo Reacts to Her First Emmy Nominations: "We'll Be There With Bells On!"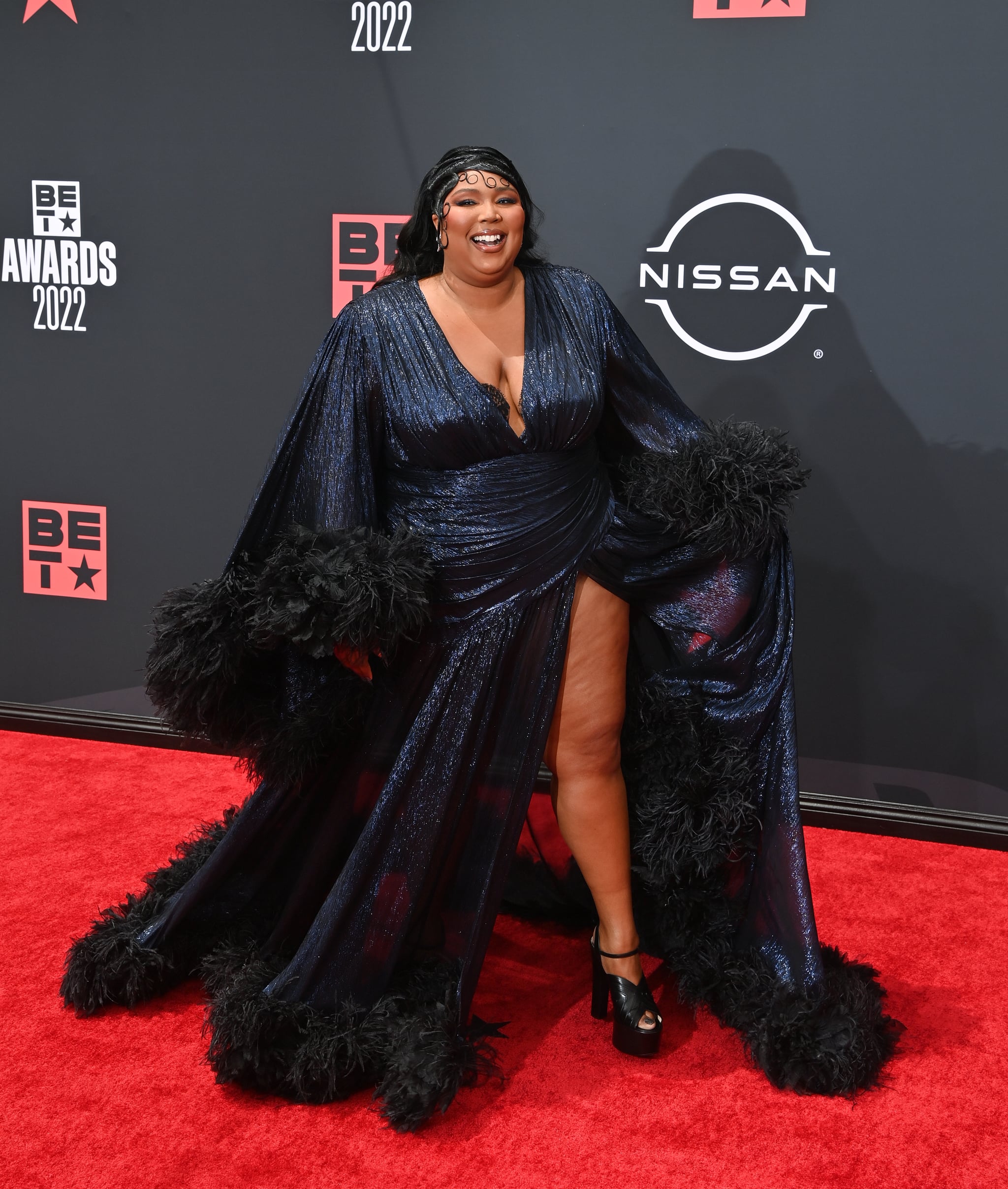 Lizzo's year of success is in full swing. In addition to announcing her new album, "Special," and becoming a TikTok dance sensation, the "About Damn Time" singer can officially add Emmy nominee to her list of accolades. On July 12, the Television Academy announced that "Watch Out For the Big Grrrls," Lizzo's dance competition on Amazon Prime, is nominated for six Emmy Awards, including best competition alongside shows like "Nailed It!" and "RuPaul's Drag Race." The show, which premiered on March 25, follows Lizzo as she trains and counsels a group of aspiring backup dancers, initiating powerful conversations about body positivity and self-love in every episode.
"WATCH OUT FOR THE BIG GRRRLS IS EMMY NOMINATED my grrrls we didn't do this for awards, we did this for ourselves," the "Grrrls" singer captioned a video of herself dancing with the Big Grrrls on Instagram. "For the lives we touched making this . . . To shake up the industry . . . and show the world how BEAUTIFUL AND TALENTED WE AREEEEE! BIG GRRRLS ARE BOOKED, BLESSED AND BUSY 💅🏾💅🏾💅🏾 YOU BETTA WATCH OUT! Thank you @televisionacad we'll be there with bells on!" In the comments section, dancer and choreographer Shirlene Quigley celebrated the enormous win for Lizzo and her team of dancers. "I'm so freaking happy for everyone!" Quigley wrote. "God is sooooo good!!!!!!!"
In addition to best competition, "Watch Out For the Big Grrrls" is nominated for outstanding casting for a reality program, outstanding directing for a reality program, outstanding cinematography for a reality program, outstanding picture editing for a structured reality or competition program, and outstanding sound mixing for a nonfiction or reality program (single or multi-camera). For the dancers, the nominations alone are already a massive win and cause for celebration. "We are Emmy nominated!!!" dancer Charity Holloway captioned her own Story on Instagram. "WE ARE NOMINATED FOR AN EMMY!!!!! AHHHHH!!!!!!!!!!!!!!! THIS IS HUGE!!!" dancer Jasmine Loren Morrison added.
"Watch Out For the Big Grrrls" director Nneka Onuorah also jumped in to share her excitement over the nominations. "Congrats to our whole team 🔥🔥🔥 and all of the beautiful girls that let us share their stories," she wrote on Instagram. "The best part of working on this was the Grrrls and how much this meant to them. We are so proud." In a separate Instagram post, Onuorah continued, "6 Emmy nominations only represent the very beginning of a BIG movement in people who should have been front and center to begin with !! Beautiful black women. God is so good. Thank you for trusting us with your stories."
The 74th annual primetime Emmy Awards will air on NBC on Sept. 12.