"Loki" Season 2 Promises More Reality-Bending Chaos in 2023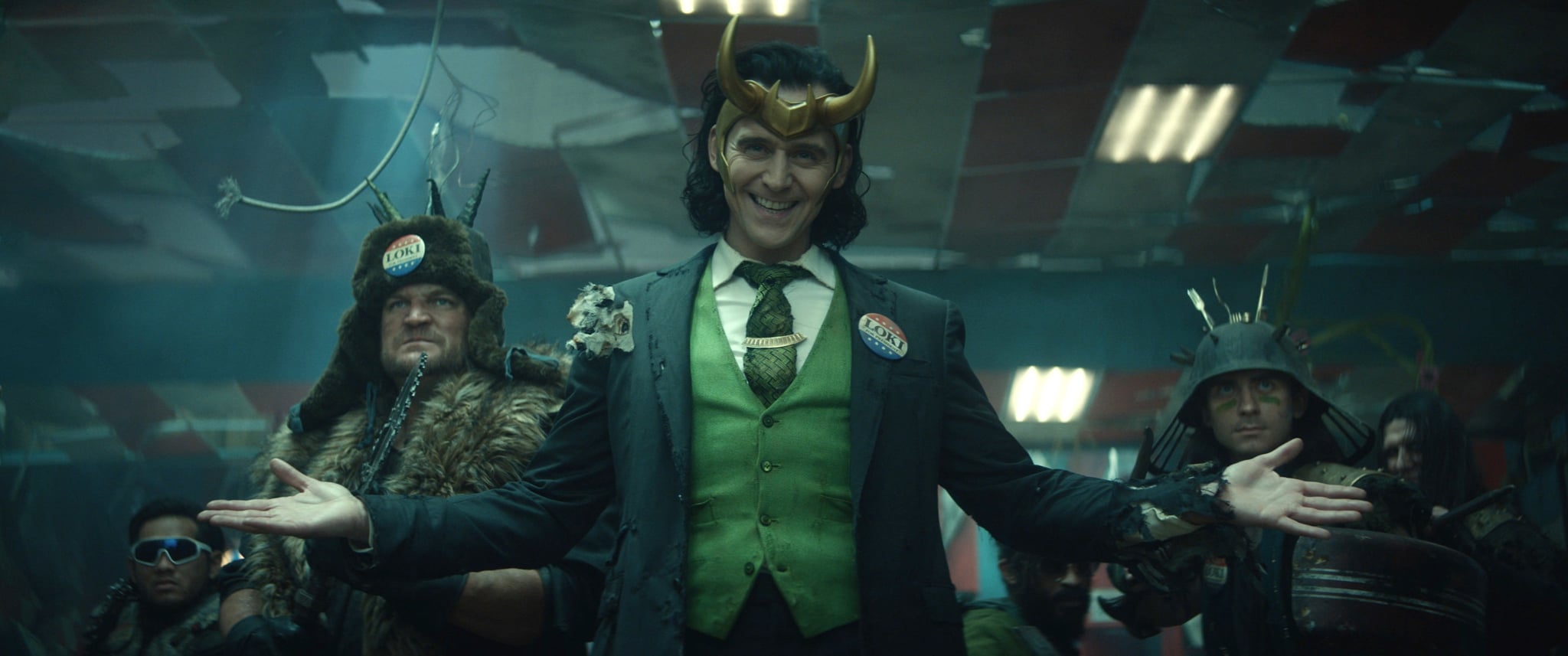 Fans of Disney+'s "Loki" series have to wait a bit longer for season two. Marvel head Kevin Feige announced at San Diego Comic-Con in July that the second season of the hit show starring Tom Hiddleston and Owen Wilson will be headed to Disney+ in mid-2023. He also revealed the season will officially be part of Phase Five of the MCU. Otherwise, we don't have a ton of information on just what will go down during the time-traveling, reality-twisting series's second season. Read on for everything we know so far about "Loki" season two and how it fits into the MCU.
"Loki" Season 2 Plot
Hiddleston gave some clues about the plot of season two at MCM Comic-Con in London in 2021. He said, "OK, so look, we can't say anything, unfortunately, but at the end of episode six, Loki comes back to [the] TVA. He's quite traumatized, he's quite emotional, and he tries to explain what happens to Mobius, and Mobius doesn't recognize him. And then he turns to look at the statue of the Timekeepers, but it's not a statue of the Timekeepers, it's a statue of someone else. And I guess we'll start from there."
"Loki" Season 2 Cast
Hiddleston will return as Loki with Sophia Di Martino as Sylvie. Gugu Mbatha-Raw will play Ravonna Renslayer, Eugene Cordero will play Casey, and Wilson will play Mobius. Tara Strong will continue to voice Miss Minutes. Rafael Casal is also joining the cast. It's not clear if Jonathan Majors will make an appearance as Kang the Conqueror, though we know the character will continue to appear in MCU projects, including "Ant-Man and the Wasp: Quantumania."
"Loki" Season 2 Release Date
"Loki" began filming this summer in the United Kingdom. Marvel announced that the second season will debut on Disney+ in 2023. It will have six episodes.