Lord, Have Mercy! This Behind-the-Scenes Look at Chlöe's Solo-Debut Video Is Too Good to Miss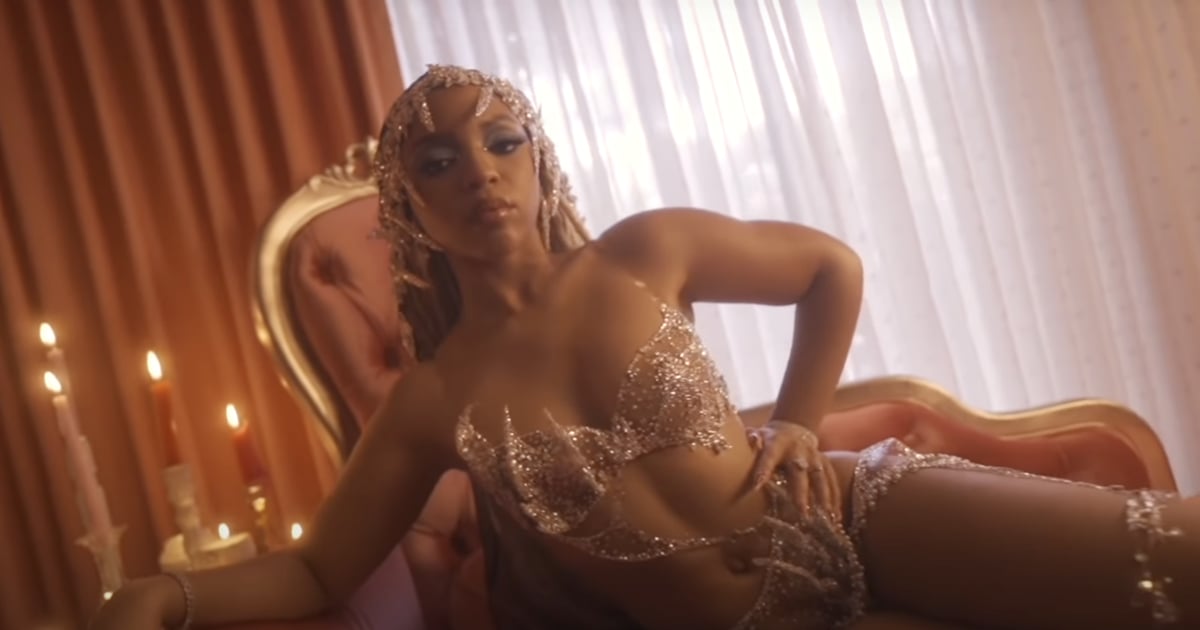 Whew, we need to take a closer look at Chlöe's "Have Mercy" video, because there are way too many gems! On Nov. 9, just two months after her explosive solo debut, the 23-year-old singer shared some behind-the-scenes highlights from her incredible music video. In the clip, we see Chlöe start off with a prayer alongside the video's crew to get everybody energized, and let's just say that prayer worked wonders on all the effort that went into creating a truly captivating visual.
In the original music video, we witness Chlöe channel the persona of a modern-day Medusa as she reels us into her reimagined world that draws inspiration from Greek mythology and sorority life. "I wanted to create a sorority inspired by the legendary myth of Medusa," she says in her behind-the-scenes video. "I lure men in and the second they look into my eyes, I turn them into stone." Throughout the clip, we get several shots of the singer filming various parts of her video and thanking some of the people that helped it come together — including her video love interest Rome Flynn and director Karena Evans. Even her sister, Halle Bailey, makes a brief appearance.
Between this new clip and the music video, we can't tell which one served us the most glam shots. I mean, come on, Chlöe looks absolutely stunning in every single scene! Like ma'am, please teach us your ways because the assignment was understood, aced, and even got extra credit. If this insider video proves anything, it's that Chlöe knows how to not only deliver a moment, but be the moment as well! If you don't believe us, just check out the behind-the-scenes video above.