Loveboat, Taipei: Ross Butler Will Play the "Dashingly Handsome" Lead in the New Romance Film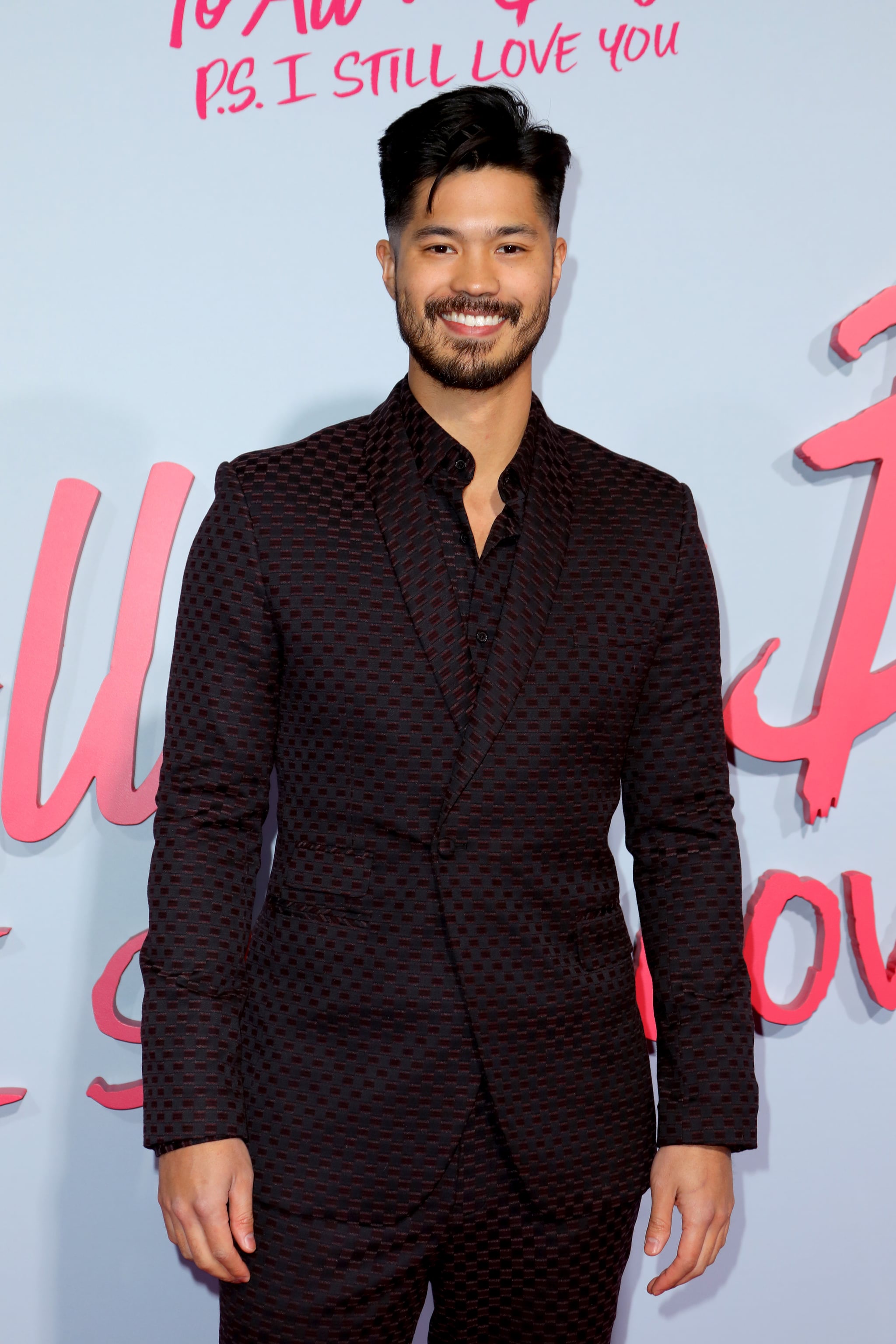 Image Source: Getty / JC Olivera
A new summer love story is already in the works, and Ross Butler is here to make us sigh longingly as we patiently wait for it to hit our screens. On Nov. 11, the To All the Boys: P.S I Still Love You star announced that he would be taking on his first role as executive producer with a movie adaptation of Abigail Hing Wen's New York Times Bestselling novel Loveboat, Taipei, directed by Arvin Chen.
"Here we go! Very excited to announce my next project that also happens to be my first venture into producing!" he wrote in an Instagram post. "I also [cannot] wait for you to meet the charismatic @ashleyjliao who I will be playing opposite in this hilarious romantic adventure. In the end, what drives me the most is knowing that we are all still here working hard to unearth and redefine the Asian American identity. I'm proud that we were able to bring on @chelseatzhang @nicotheduffer and many others to help tell this uniquely Asian American story written by @abigailhingwen."
What Is Loveboat, Taipei About?
Inspired by Wen's own experience with the "Loveboat" program as a teenager, the film will tell the story of a Chinese-American high school student from Ohio named Ever Wong, according to Deadline. Ever's summer gets flipped upside down when her parents surprise her with a Trip to Taipei, Taiwan as part of a cultural immersion program.
While Ever just wants to spend the summer focusing on her passion for dance, she finds herself surrounded by the kind of over-achieving teenagers her parents want her to emulate. What her parents don't know is that the "Loveboat" program is actually a covert excuse for teenagers to hook up, drink, and go clubbing. Afraid of breaking her parents' super-strict rules, Ever doesn't know what to do, but she quickly finds herself falling for not one, but two boys who make her feel in over her head.
In an Instagram post shared on Nov. 11, Wen expressed her excitement at seeing her story come to life. "At long last, I'm thrilled to share the cast for Loveboat, Taipei's Ever, Rick, Xavier and Sophie!" she wrote. "Thank you @AshleyJLiao, @RossButler, @nicotheduffer Hiraga and @ChelseaTZhang for bringing your talent to this story; to ACE Entertainment for an incredible year; and to director extraordinaire, @ArvinChen! So excited for what we are doing together. A heartfelt thank yous [sic] to all the actors who applied and auditioned. I didn't get to see all of the submissions but saw so much incredible talent and look forward to seeing many more on the screen in the coming years."
Who Is in the Loveboat, Taipei Cast?
The full cast for Loveboat, Taipei is still in the works, but a few familiar names have already signed onto the project. Ashley Liao — known for her roles as Lola Esther Wong Fuller House and Princess Eleanor Disney+ 2020 film, Secret Society of Second-Born Royals — will play the main character, Ever Wong. Butler will star alongside her as the "dashingly handsome" Rick Woo, a child prodigy who Ever can't stand but crushes on heavily, referring to him as her "Boy Wonder."
In her own Instagram post, Liao wrote, "The role of a life time! a huge thank you to my team, @laurajquinn, @ucla, my parents, my best friends, and to my lover. above all, thank you to those at @the.ace.entertainment who trusted me to take on this role as Ever. i would not be here without you."
Booksmart's Nico Hiraga will play Xavier Yeh, the third point in Ever and Rick's love triangle. Despite being the heir to an international tech empire, Xavier is a free-spirit who loves making art and hopes to win Ever over with his talents. Daybreak's Chelsea Zhang has also joined the cast as Sophie Ha, Ever's confident, boy-obsessed best friend who goes with her on her summer adventures through the city.
When Will Loveboat, Taipei Be Released?
As of the publication of this post, no release date has been announced for Loveboath, Taipei. But we'll be following the cast closely for any hints and adding this to our watchlists ASAP.