Maluma Once Forgot His Lyrics While Performing With Jennifer Lopez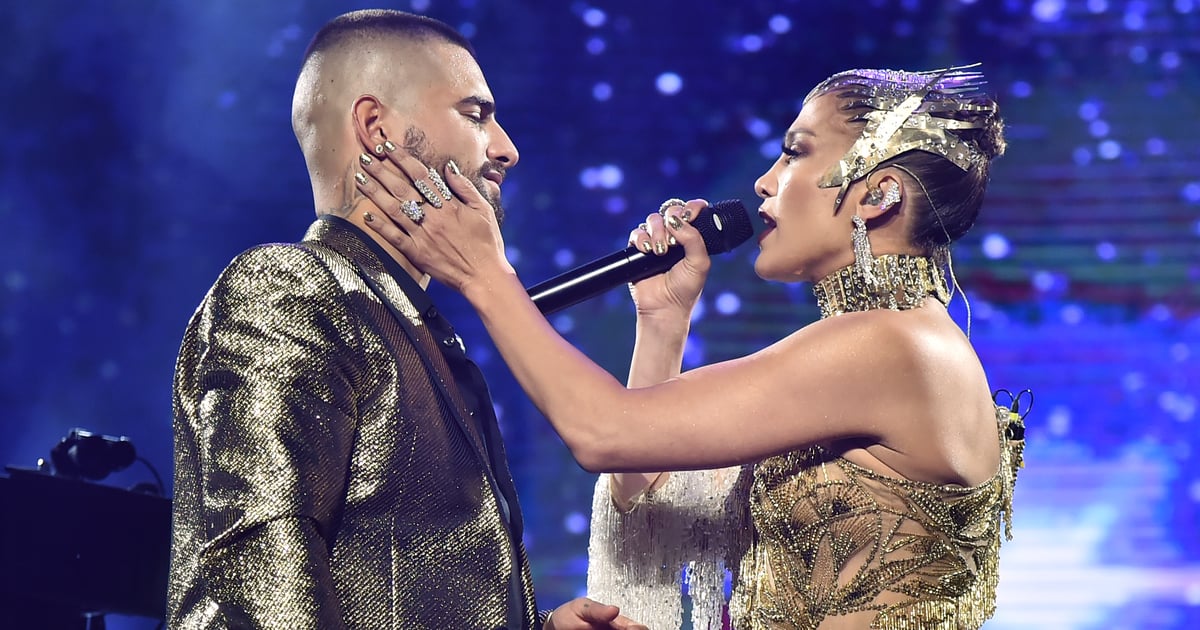 Maluma's feature-film debut is almost here! After being postponed several times, "Marry Me" is finally hitting theaters on Feb. 11, but first, the singer is sharing some behind-the-scenes secrets about the making of the film. During a stop on "The Tonight Show Starring Jimmy Fallon" on Wednesday night, the 28-year-old superstar revealed that he forgot the lyrics to a song while performing it live with Jennifer Lopez at NYC's Madison Square Garden.
As Maluma reminisced about his performance with Lopez back in October 2019, he admitted, "We had a teleprompter because I didn't know the lyrics of the song. And then I started singing, and I forgot the lyrics. And I saw the teleprompter, and the teleprompter went off." Luckily, Lopez stepped in and held it down like a pro. "She got my back," Maluma said. While Maluma didn't reveal the song name, he said nobody realized he forgot the lyrics other than him and Lopez. As we count down the days until the premiere of "Marry Me," check out the rest of Maluma's interview in the video above.