Mandy Moore Adds a "This Is Us" Twist to the Celine Dion TikTok Challenge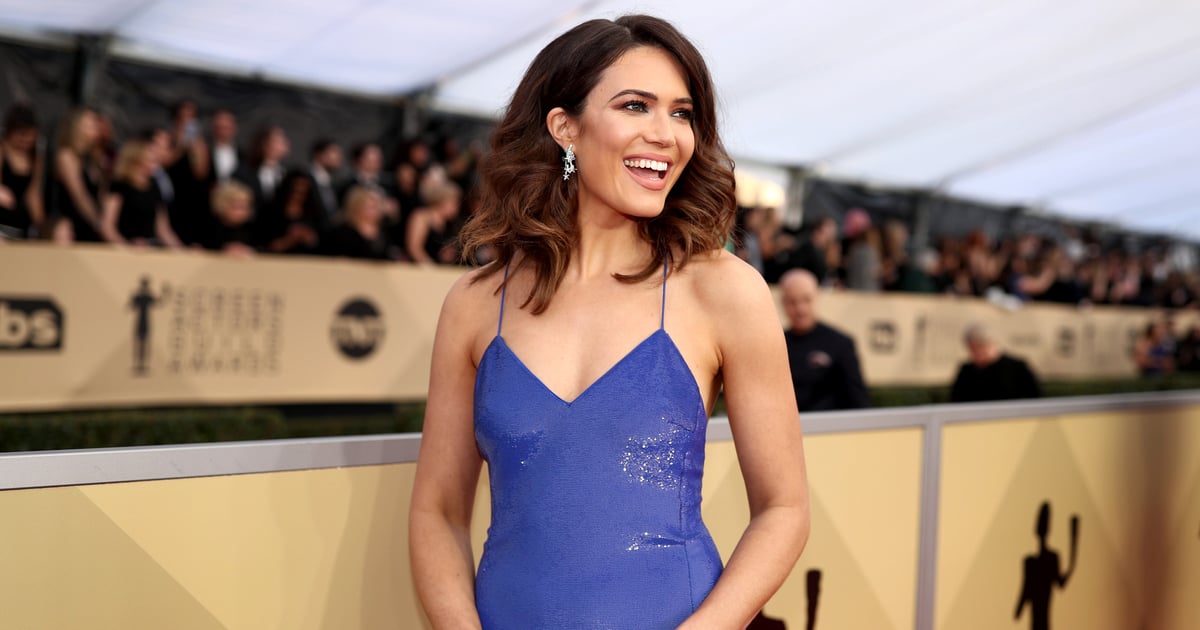 The Celine Dion Challenge is sweeping TikTok, and Mandy Moore is getting in on the fun. On Wednesday, the "This Is Us" star shared a video of herself and her costars Sterling K. Brown and Jon Huertas doing the viral challenge, in which social media users lip-sync Dion's 1996 hit "It's All Coming Back to Me Now" in an overly dramatic fashion.
"When you call 'grace' to make a @tiktok… 😜," Moore captioned the clip of herself dressed up as the older version of her This Is Us character, Rebecca Pearson. Even though Moore is lip-syncing in the video, let's not forget that she can really sing. See: "Crush," "Candy," and "I Wanna Be With You."
Earlier this week, Moore celebrated the 20th anniversary of her film "A Walk to Remember." While speaking with "People," the actor hinted at the possibility of a reboot, saying she'd "love to see it." As for whom she envisioned playing her character, Jamie Sullivan, Moore said, "I don't know, Olivia Rodrigo or something like that." Olivia Rodrigo, you listening?