Mandy Moore Graciously Reacts to Emmy Nomination Snub: "I Will Be Grateful Forever"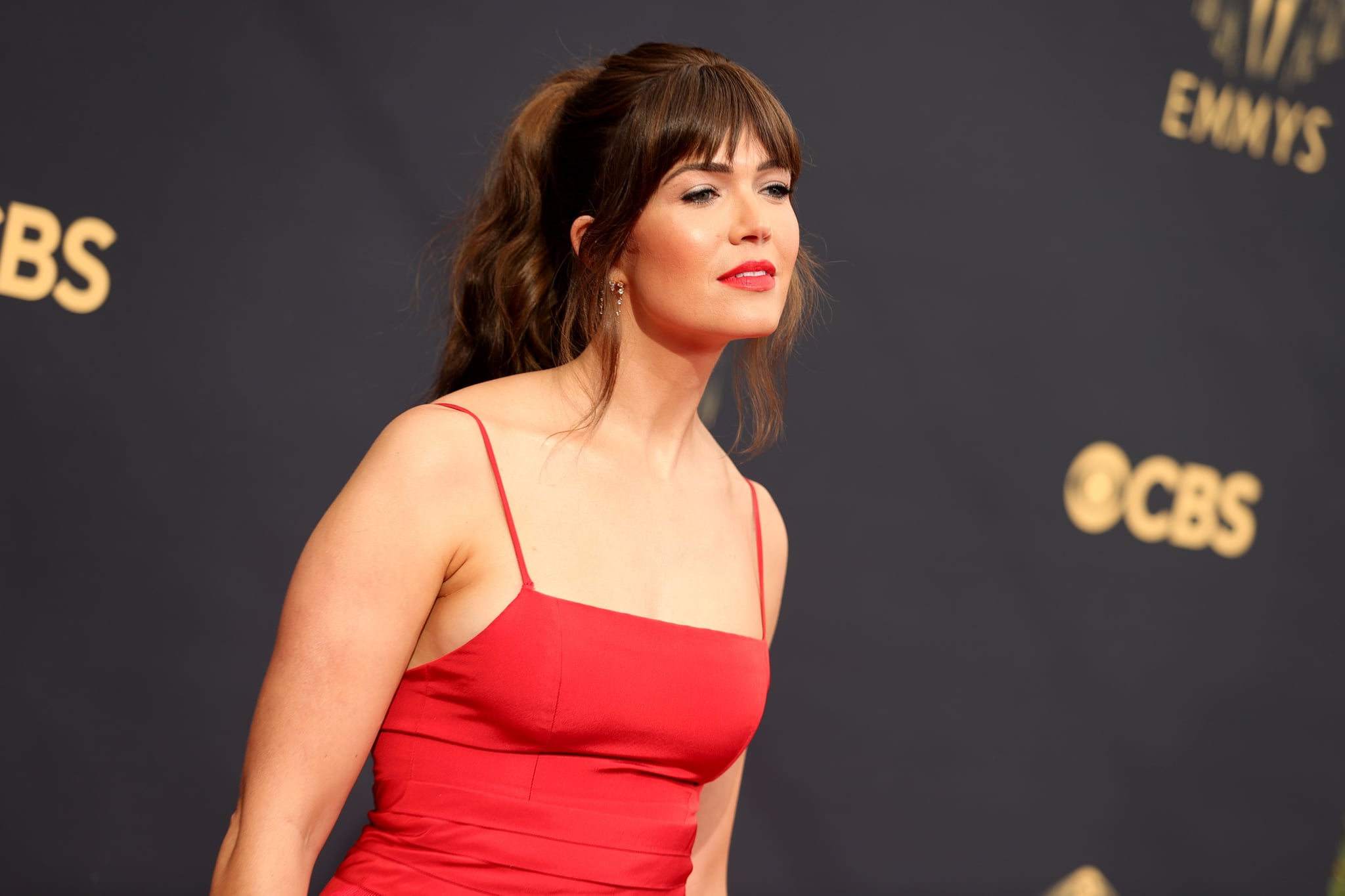 Mandy Moore deserves her own award for her gracious reaction to the Television Academy's decision to snub "This Is Us" following its final season. The show, one of the most-watched network dramas, received zero 2022 Emmy nominations in the actor and drama series categories, propelling swarms of fans online into a rage over the lack of recognition for what Moore describes as the show's "finest hour."
"Do I wish our show was recognized in what I think was its finest hour? Sure."
"Do I wish our show was recognized in what I think was its finest hour? Sure," the actor shared on her Instagram Stories on July 12. Moore also acknowledged Dan Fogelman's "brilliant writing," Ken Olin's "impeccable direction," and the show's "insanely, wildly talented" cast and crew. She added, "But nothing can take away what our show meant to SO MANY (us included). That's an incredible legacy to be a part of. I will be grateful forever."
For fans, the actors and creators of the show deserve countless awards for the heart and emotion they've put into the last six seasons, making the snub all the more biting. "The Way Mandy Moore Plays Rebecca At Every Age, and makes me forget it's not like 3 different Characters is AMAZING ACTING," one Twitter user wrote back when the show was airing its final season. "She Definitely Deserves An Emmy At The End Of This." Another fan jokingly tweeted, "IF THEY DON'T FINALLY GIVE MANDY MOORE AN EMMY AFTER THIS SEASON . . . WE RIOT."
Equally infuriated, Chrissy Metz also shared her opinion on Instagram Stories. "Hi, everyone! It's Bitter Betty, formerly known as Chrissy Metz," the actor said. "I have come here to share my unsolicited, private opinion publicly. So, listen. When there are people who are so innately, incredibly gifted and talented who write a show — Dan Fogelman — and who act and star in a show — Mandy Moore — that don't get recognized for the beautiful work and the way that they have changed people's hearts and lives and minds and the connective tissue between other human beings, and they don't get recognized for it . . . " Metz trailed off. "I understand it's not everything, honey, but it's something."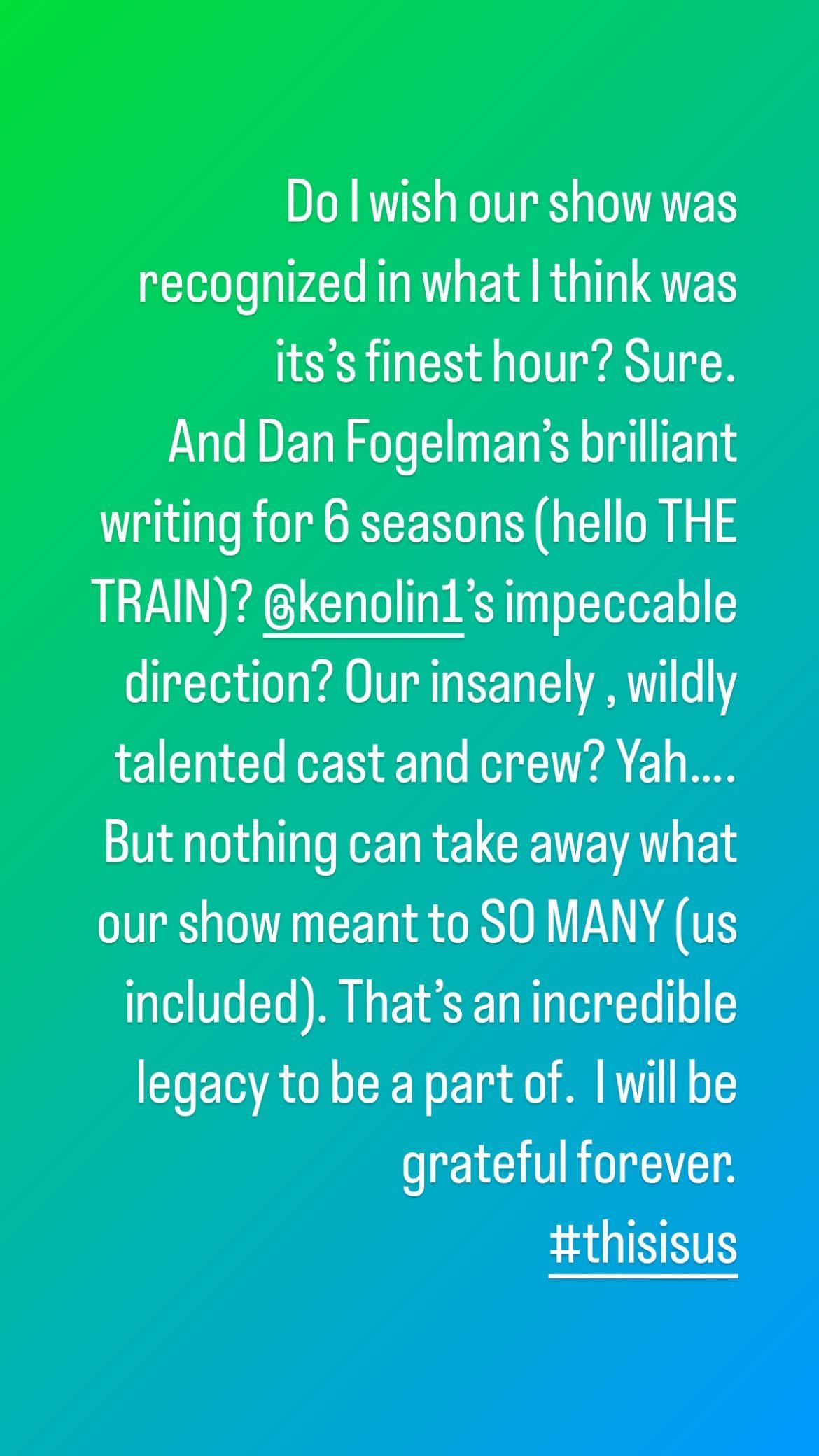 Image Source: Instagram user mandymooremm
In another Instagram Story, Moore took the time to congratulate Siddhartha Khosla, the show's composer and songwriter, and her husband, Taylor Goldsmith, who is a singer-songwriter, on their Emmy nominations for their song, "The Forever Now." Alongside an applause emoji, Moore said she was "so unendingly proud" of the two. Moore famously performed the song, with lyrics written by Goldsmith, in the episode "Day of the Wedding" during the show's final season.
Like Moore, Fogelman, the show's creator, took the snub commendably. "The Emmy noms didn't break for #ThisIsUs today — if you're happy when they go your way, you've got to take it on the chin when they don't," he tweeted. "That entire group wins a 'Danny' in my book."
The 74th-annual primetime Emmy Awards will air on NBC on Sept. 12.